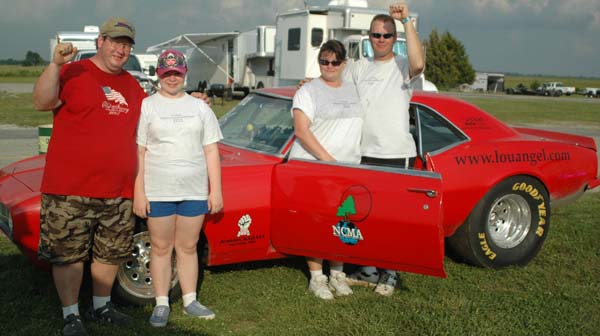 Chris Huessman made his first No/E win a big one, taking the $1500 on Saturday night.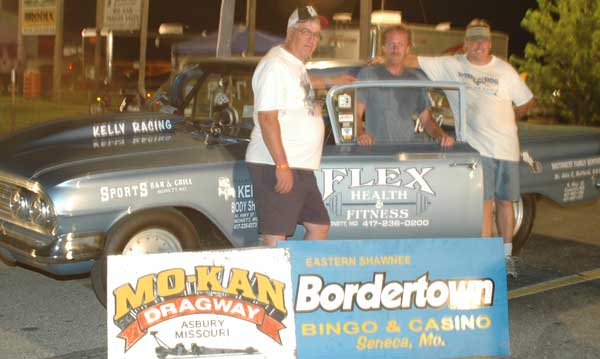 Jack Arehart always does good in Leon Kelly's car! Jack took a r/u on Saturday night in No/E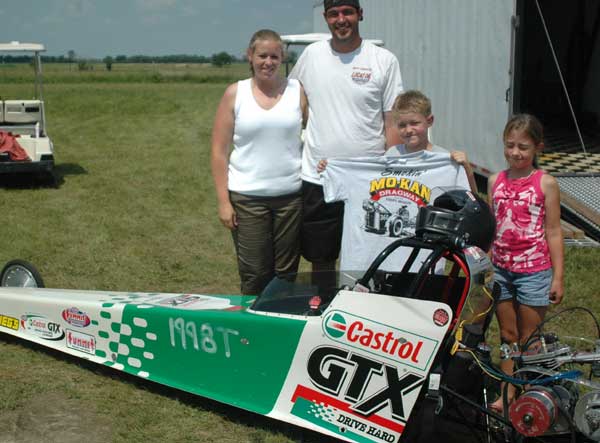 Tucker Kanselaar made the trip from Iowa with his family, and while dad ran Super Pro, Tucker won Jr. Dragster Comp on Sunday and was runner up Saturday night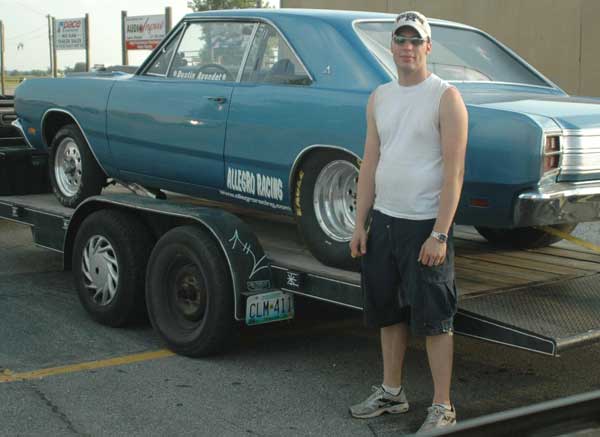 Dustin Avondet had a good weekend. He won Super Pro Saturday night and was the No/E winner on Sunday.

The consummate Super Pro race and engine builder, Matt Driskell backed up his CDRA win at Mo-Kan with a Sunday win at the 45th Anniversary Big Bucks race.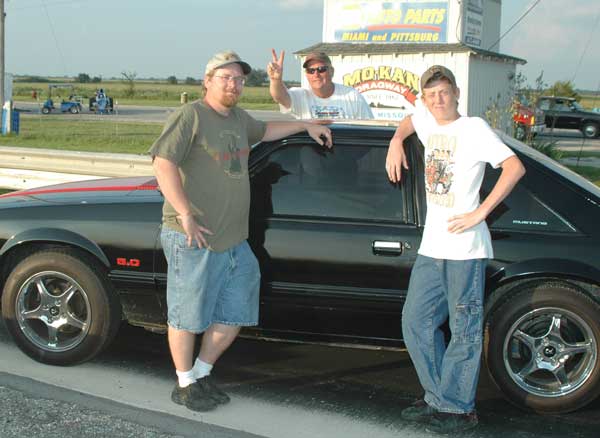 Jon Ray, left, and son Jon Nic teamed up to win Sportsman on Sunday. Dad drove and son acted as car owner. Funny man in the back is Mo-Kan's own, water box Randy. Randy is planing to attend the Animal Jim school of shirt-less broom and hose dancing.