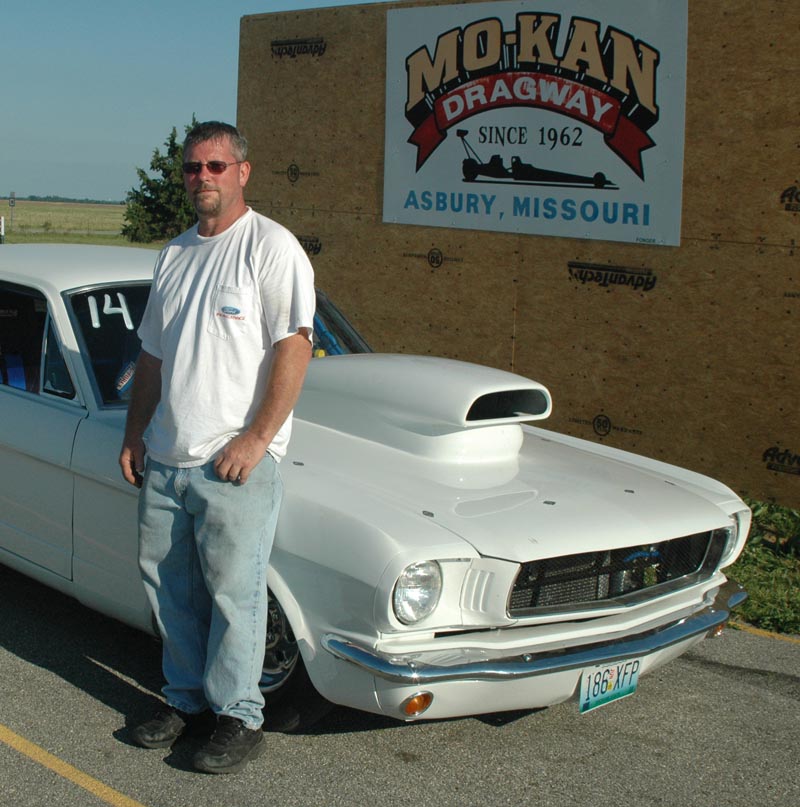 Darrell Casey swept the All Out One class. Eight second Mustang was overpowering.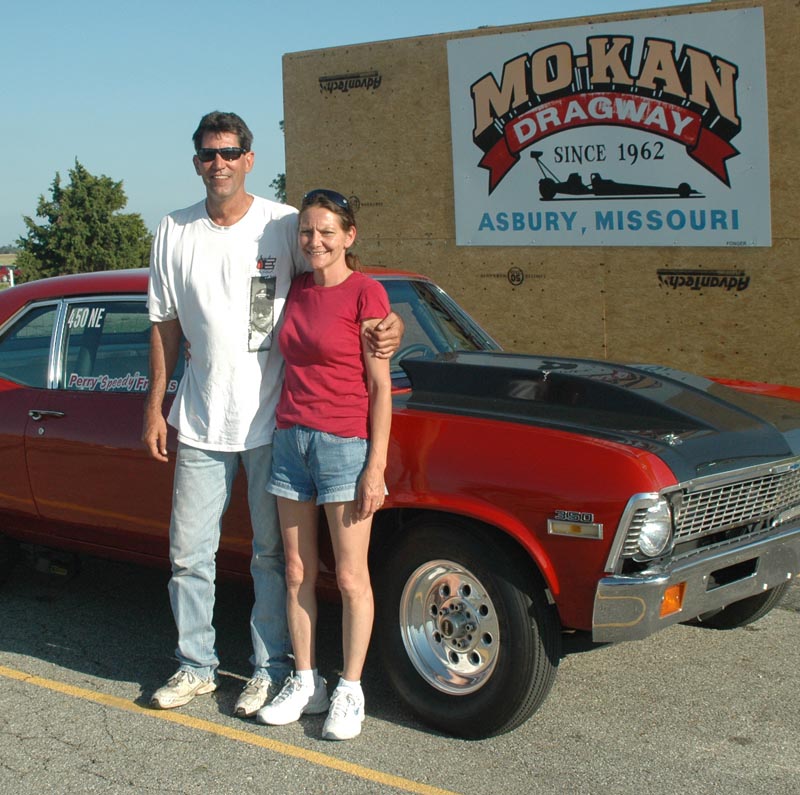 Perry Franks, from Miami, Ok., took the All Out Two class. Perry won the last two rounds on hole shots!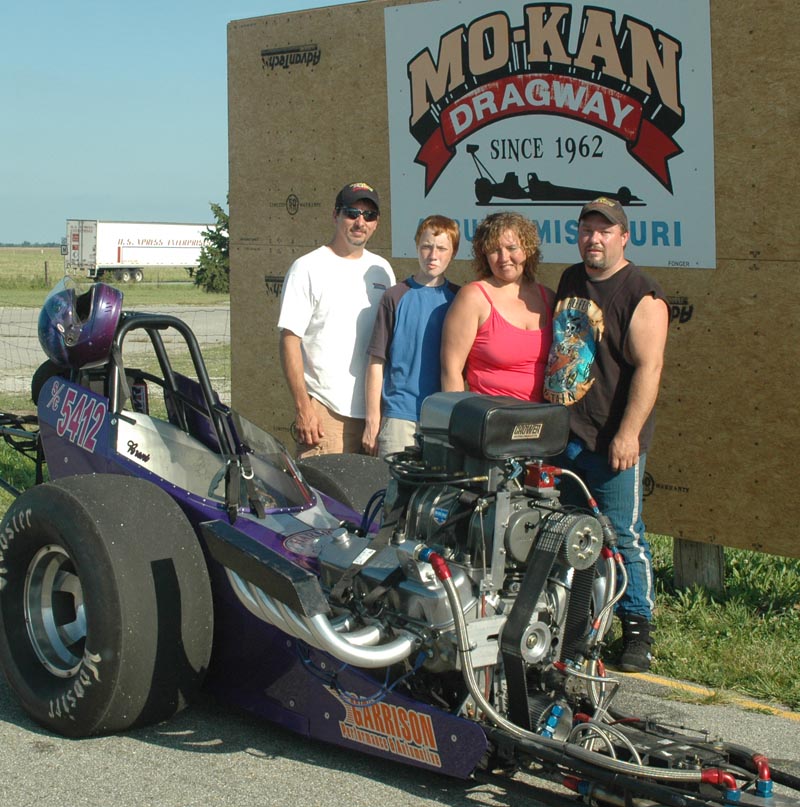 Brent Laney gave us a idea of how deverse a Top Dragster class could be. Brent scored an upset win in T/D, holding off several seriousd bracket cars.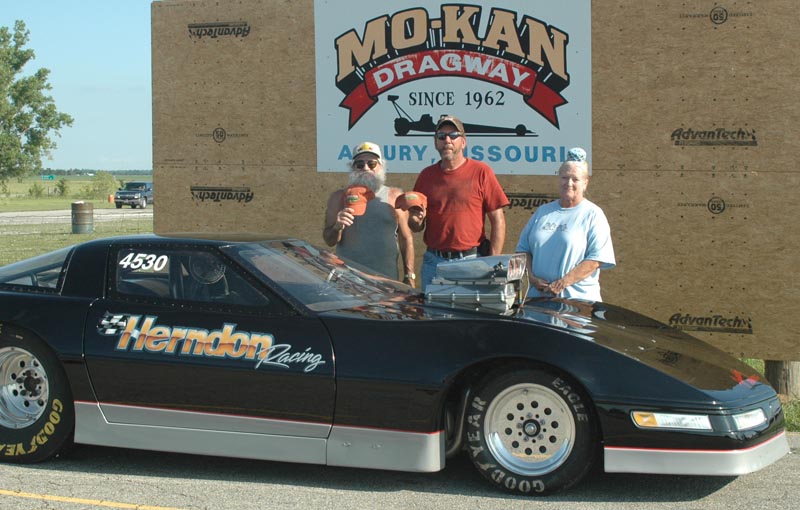 Chris Herndon, Clever, Missouri, not only won Top Sportsman, he scored the Low Qualifier bouns from Johnson Agra Trucking.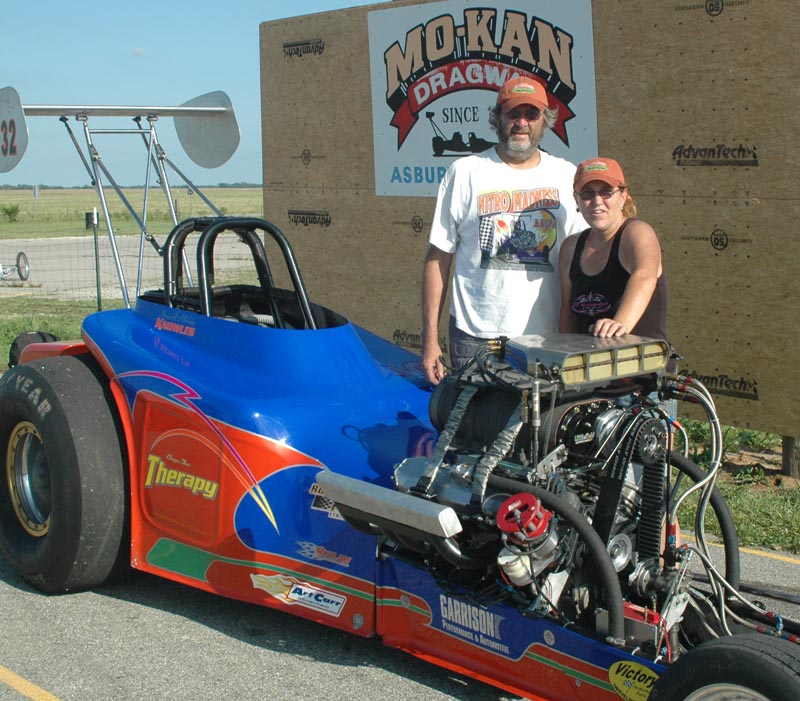 Howard Knowles was the Johnson Agra Trucking low qualifier in Top Dragster. Howard's first round race with Dusty Russell was worth the price of admission!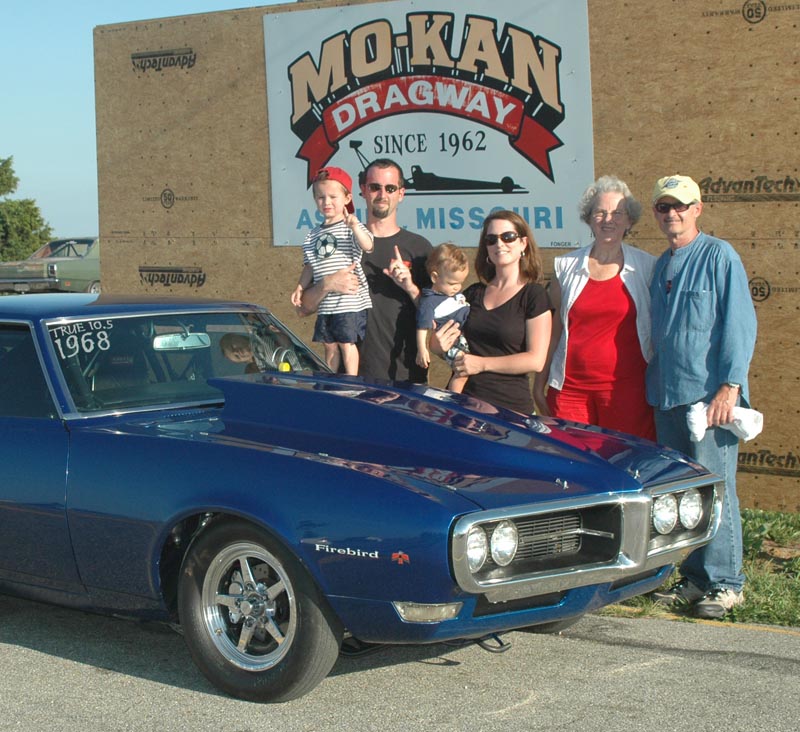 Craig Ondrick topped a stout True Ten Five field. Craig, from Carthage, Missouri, is joined by family in the Mo-Kan winner circle.