(I'll get some more pics up on this race soon!)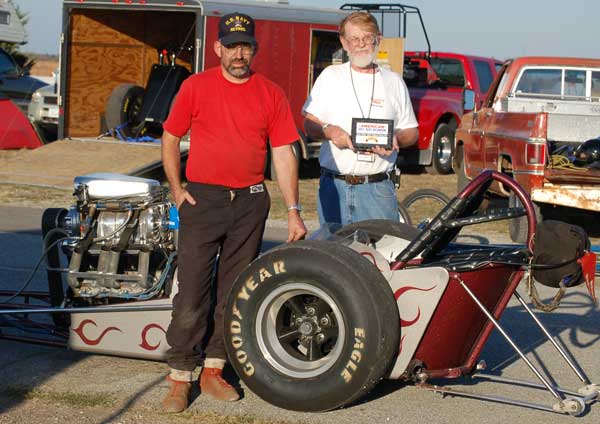 John Spradlin (behind car) with driver Gerald took the best appering original drag car award. This is what a slingshot is supposed to look like!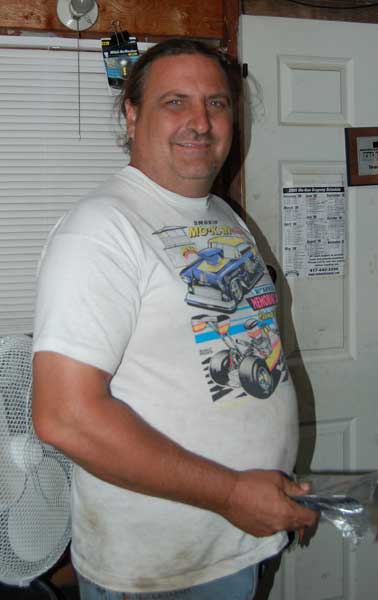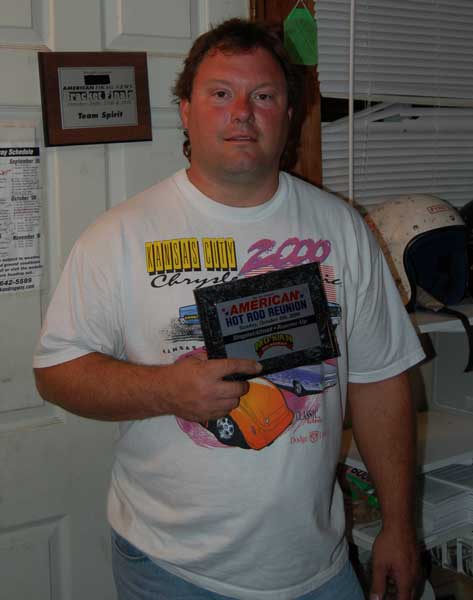 Palmer Green, top, was the winner in the hotly contested slingshot altered class, while Brey Laney, below, wa the runner up.
Slingshot Altered
W: Palmer Green, Baxter Springs, KS, Dragbuggy 8.79 .073 8.813 111.50
RU: Brent Laney, Carthage, MO, 1971 Ken Cox 6.91 .084 6.865 146.96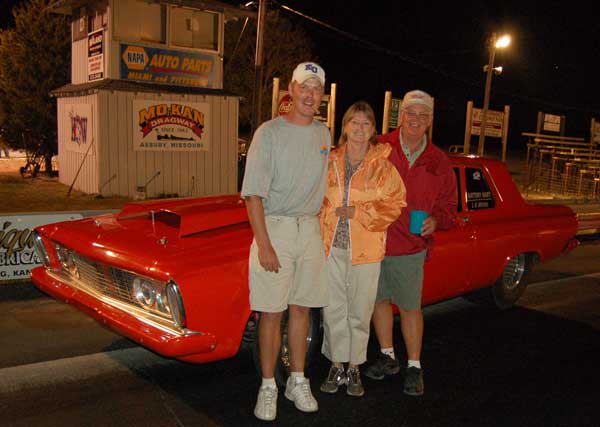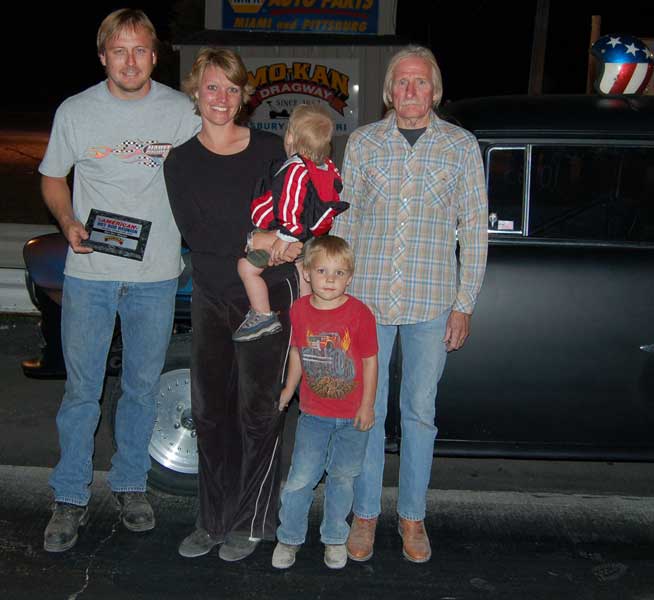 Brian Walker, top, drove Ron Ware's Plymouth to the Super Stock win, while Jerry Fox, below, was the Open Gas winner in his '55 Chevy. These drivers then ran off for Top eliminator, with Walker winning.
Top Eliminator
W: Bryan Walker, Pittsburg, KS, 1963 Savoy 10.69 .035 10.741 115.21
RU: Jerry Fox, Copan, OK, 1955 10.35 .043 10.454 126.87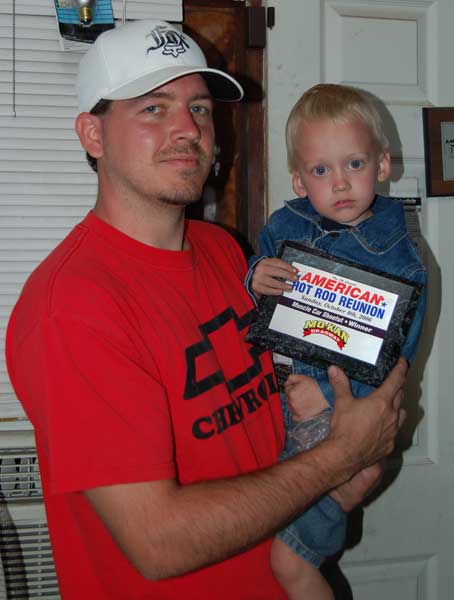 Chris Fletcher won the Muslecar shootout with his wild '69 Camaro
Muscle Car Shootout
W: Chris Fletcher, Neosho, MO, 1969 Camaro .285 9.798 141.64
RU: Rodney Blackburn, Parsons, KS, 1968 Camaro .115 11.747 113.90