How to attach a photo to your post.
Posted: Tue Nov 04, 2008 10:41 am
First, make sure that the photo is small enough to post. Most digital cameras these days are of high enough quality that the photos straight from the camera are too large to use on the web. To do this use an image editing program such as
http://www.irfanview.com/
, Photoshop or use
David's tutorial
on how to use Microsoft Paint that comes with Windows. The photo once resized needs to be less than 256k and in Gif, Jpg, Jpeg or PNG format. I recommend setting the width to 600 pixels.
Second, start a new topic or reply to your current one. Below the message box area is a tab menu system, click on "Upload attachment".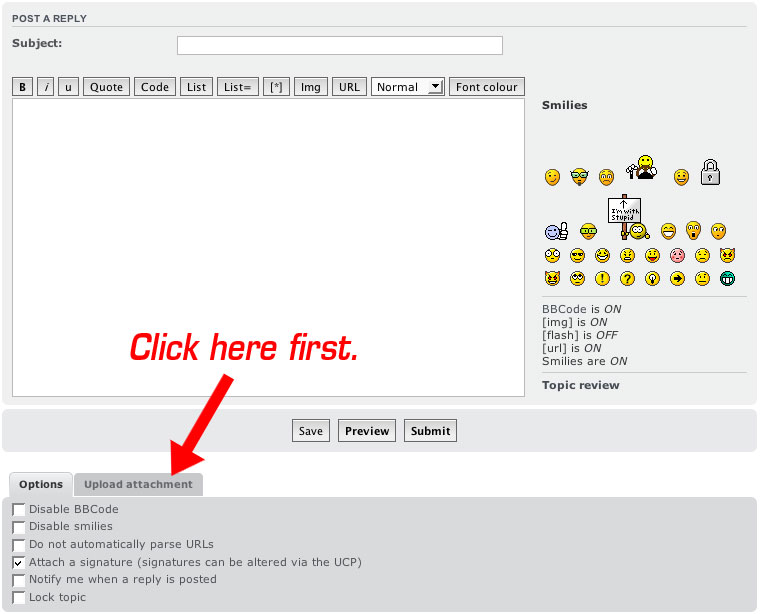 Third, click on the "Browse..." button that appears in the "Upload attachment" tab. This will open a window to browse your hard drive/desktop to select your photo. Once you have selected the photo, click "Open". This will close the widow that was just opened and ready the file for upload.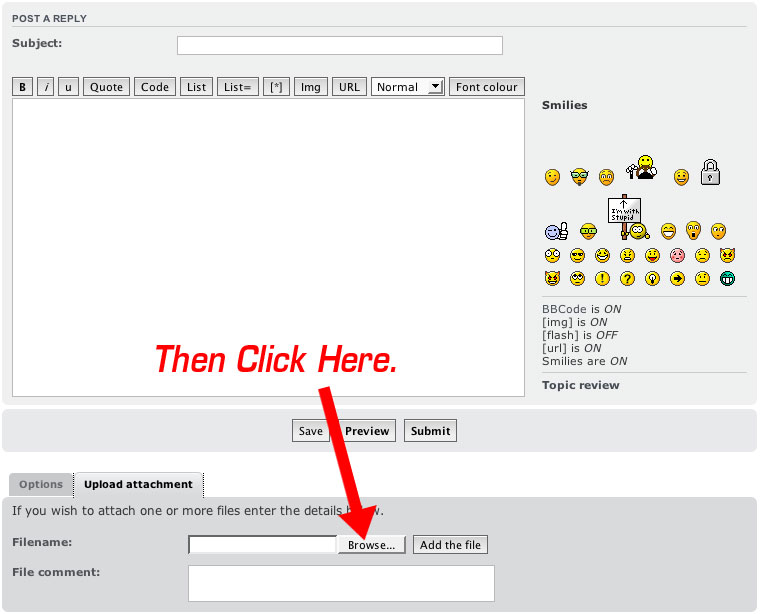 Fourth, click the "Add the file" button next to the "Browse..." button, this will upload your photo and allow you to attach up to two more photos to your post.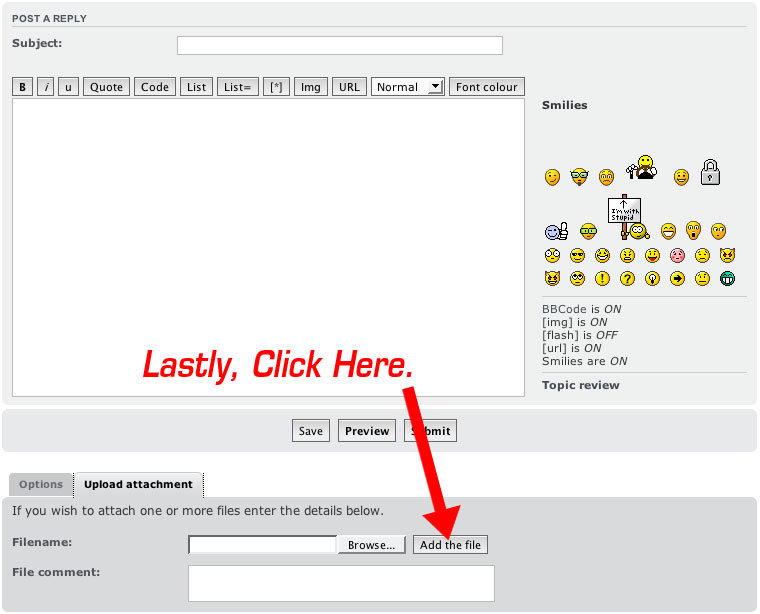 Now once you have finished inputting your message click the "Submit" button to make your post and your photos will appear below your post.