Moderators: scottab, Carl Blanton
This will be on the same date as the Outlaw Event. Track will be stellar.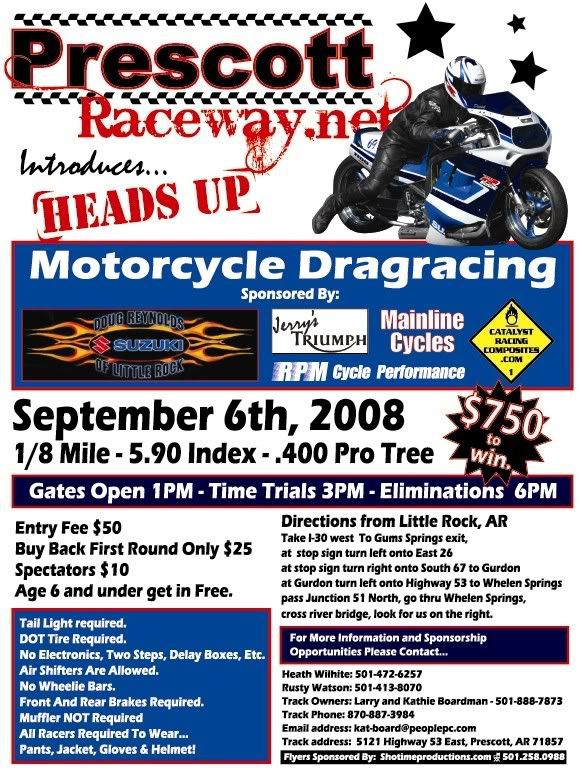 ---
Just two weeks away......
750 guranteed to 1st place....
with 10 bikes, its 250 to 2nd, and 100 to 3rd and 4th.
With more bikes, the payouts get better.........
Is anyone planning on coming?
Also, if anyone knows the guy from your area, who rides the orange ZX10 with the slick and bars...., older gent.., he was wanting me to work on his bike, and I have not heard from him........,
wilhiteracing@conwaycorp.net
, and my cell is 501-472-6257. We spoke at Centerville one night, and I figure he probably lost my cell number........
Heath "Nox" Wilhite
---