Moderators: mokangena, DN, scottab, Carl Blanton
Senior Weasel
Posts: 1587
Joined: Mon Jun 06, 2005 6:00 pm
Contact:
Don found nothing in the rules about bolting a helicopter turbine to the rear axel, so he did it!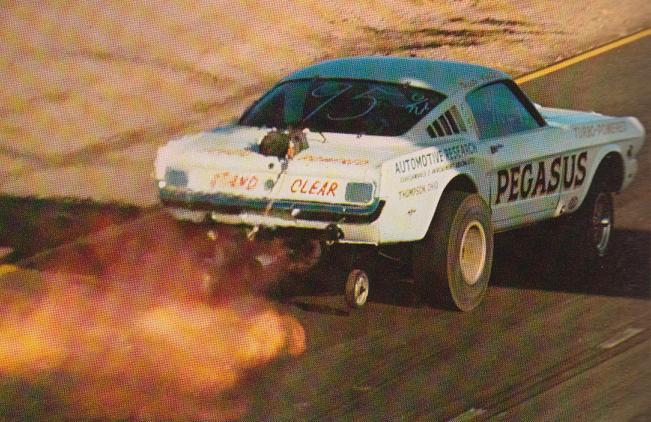 ---
That Don Erwin is a crafty guy he said something about forced induction who knew.




5.25@137 On 275's
---
I knew I should not have TESTED my new PEGASUS car

Those spy photos will get you everytime.
---
lol !!!!!!

---
I have some of Dads old Hot Rod books (in the 60's) with the Turbine Axle advertised in them. I think they even had a class for those cars back then?
---
Posts: 97
Joined: Sat Nov 15, 2008 6:25 pm
sure ya do, furnish fry

you can run but you cant hide bracket boy

---