Congratulations to the Iron Man winners!
Results can be found here.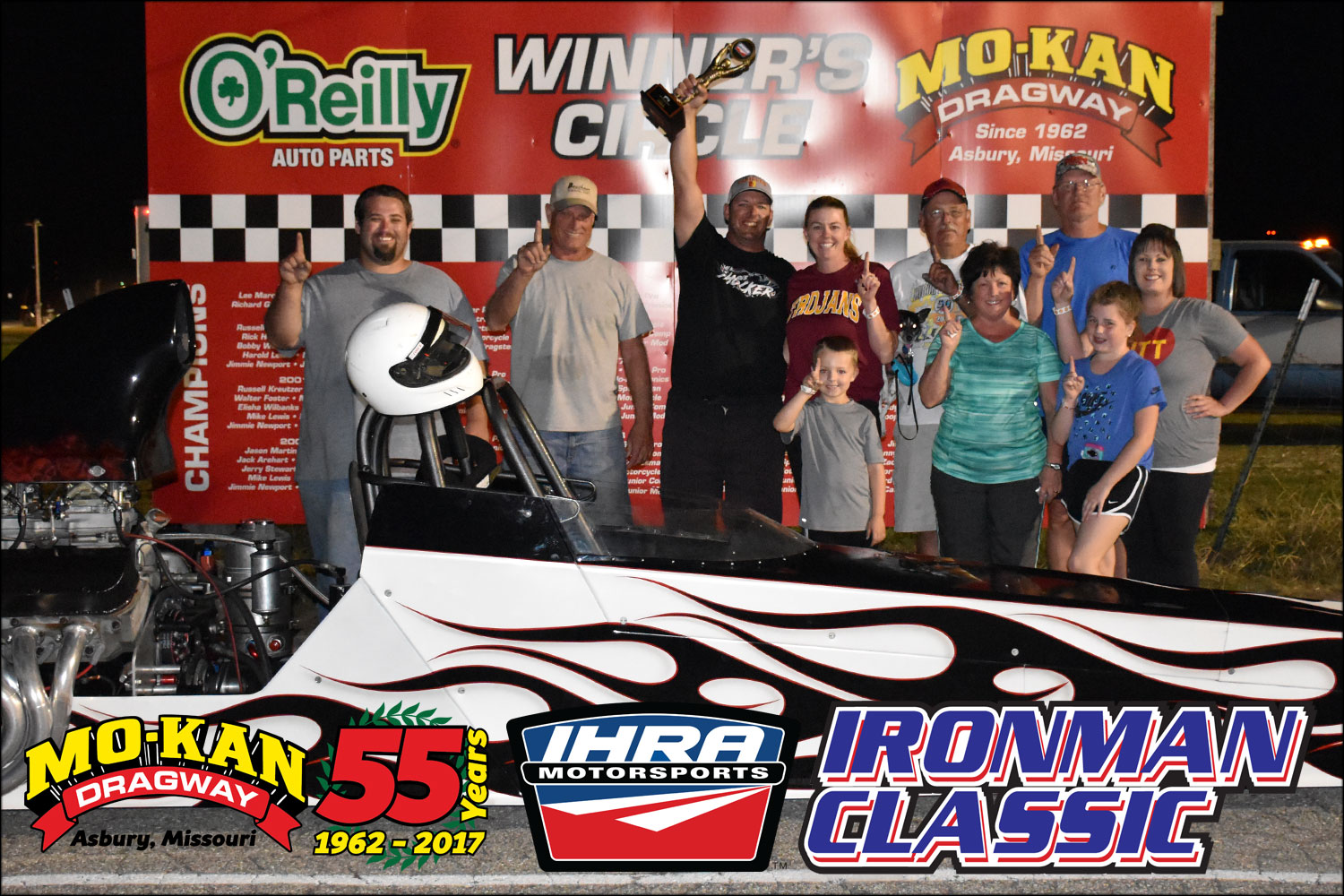 Braden Peak piloted the Blaes dragster to a win in Super Pro.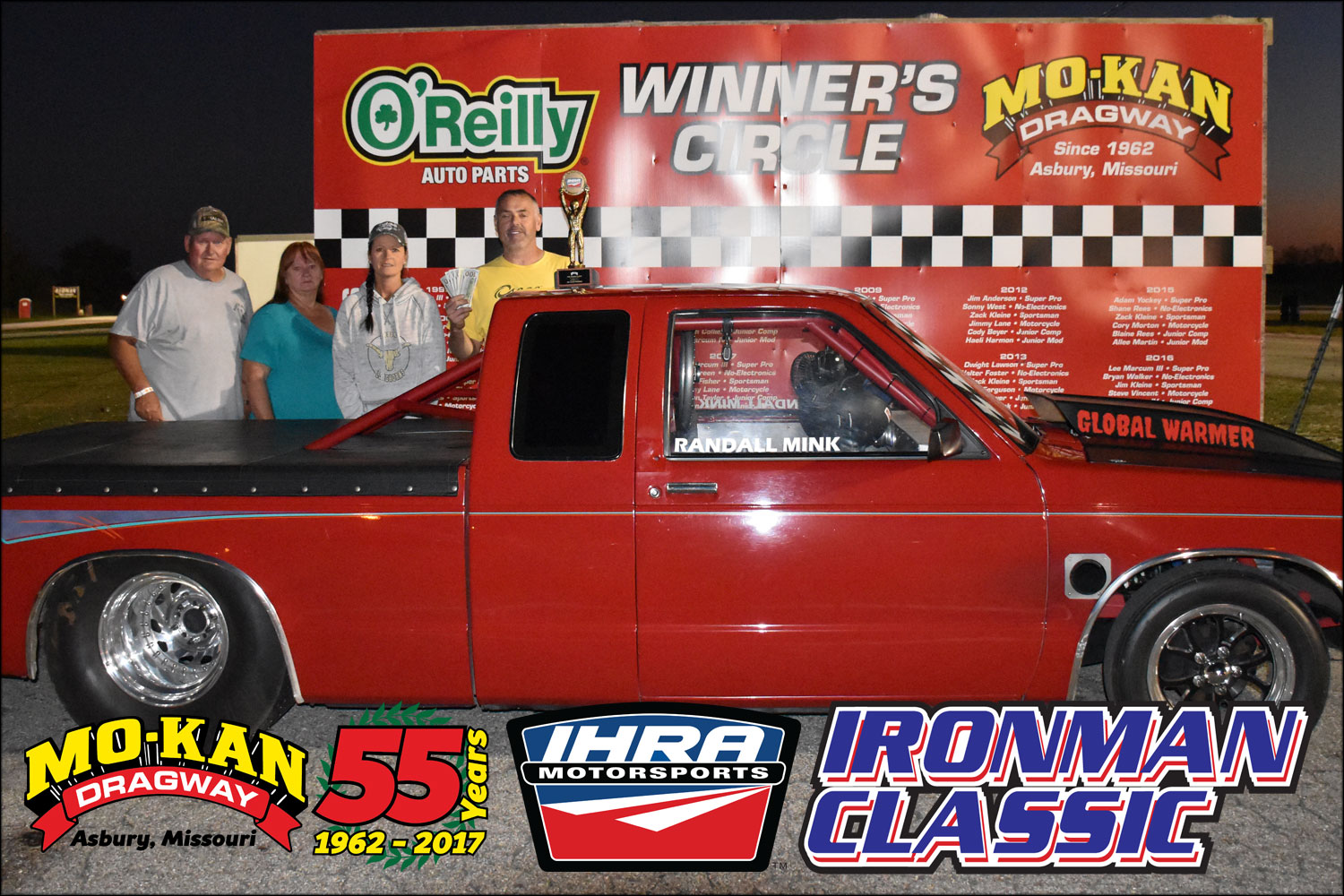 Randall Mink took home the Iron Man in No-Electronics.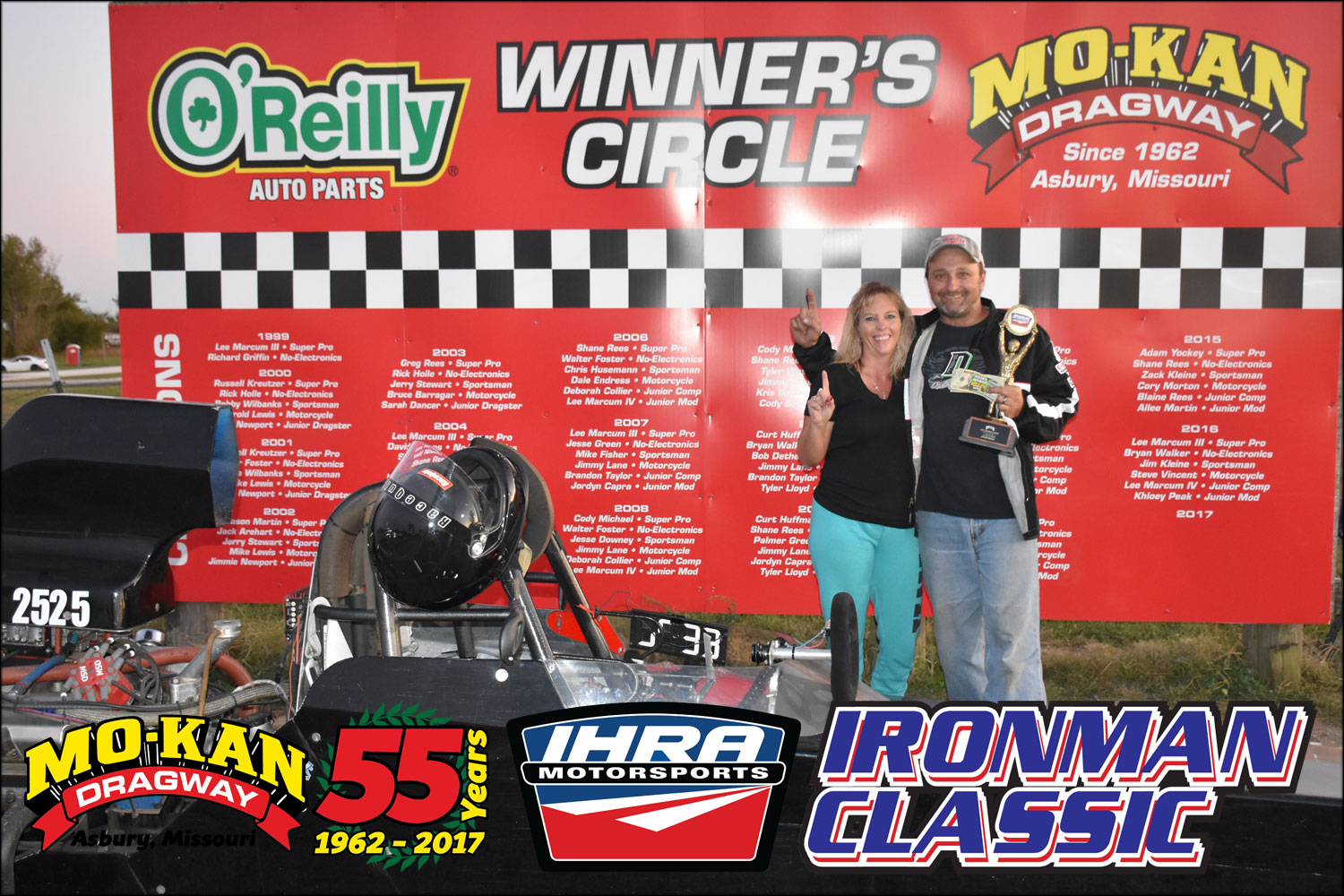 Brent Leslie nabbed a win in Sportsman for the Iron Man trophy.
Kevin Oglesby took home a win in Motorcycle.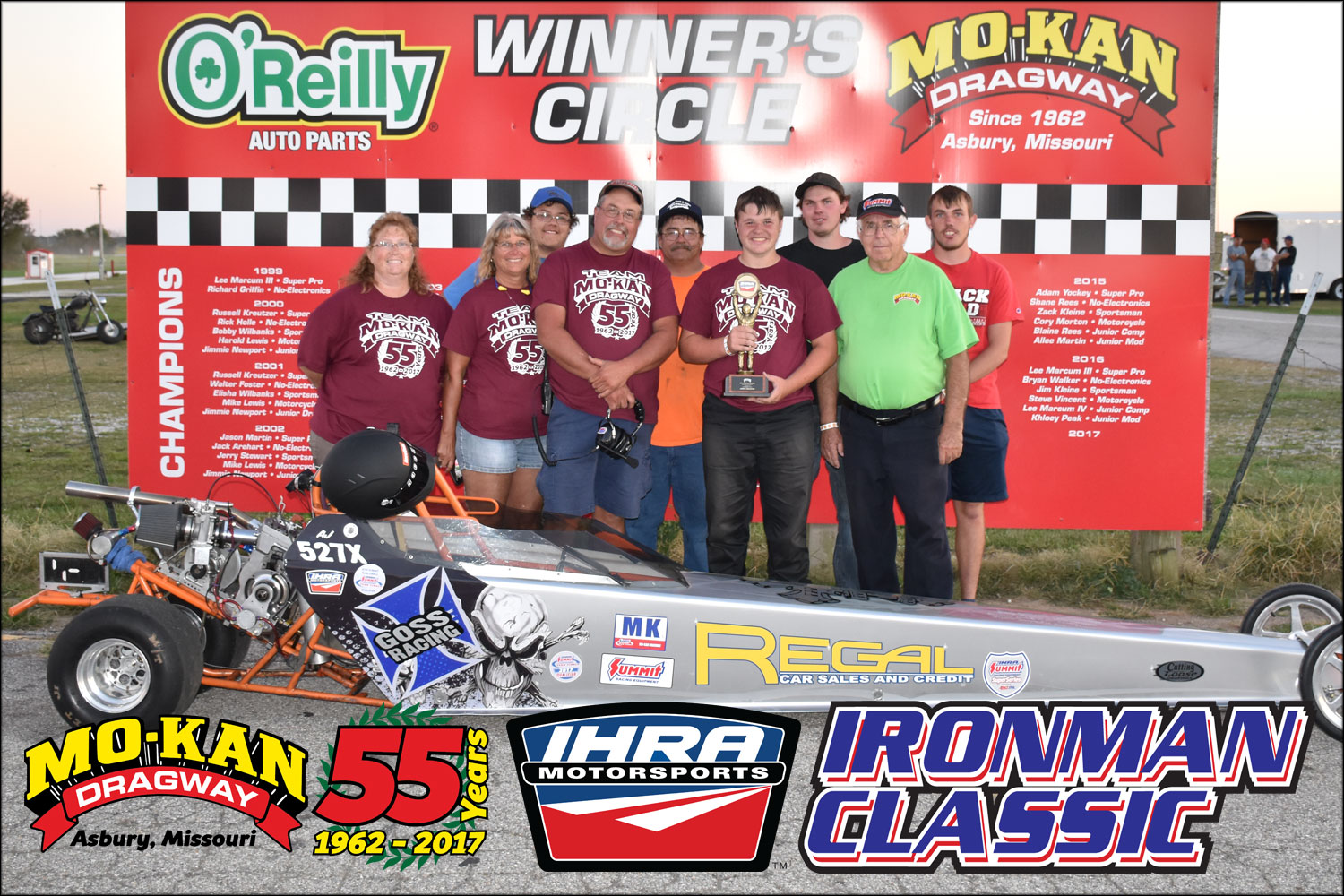 Fresh from his win at the IHRA Div. 2 Bracket Finals, Andrew Goss took home his second Iron Man in two weeks with a win in Junior Comp.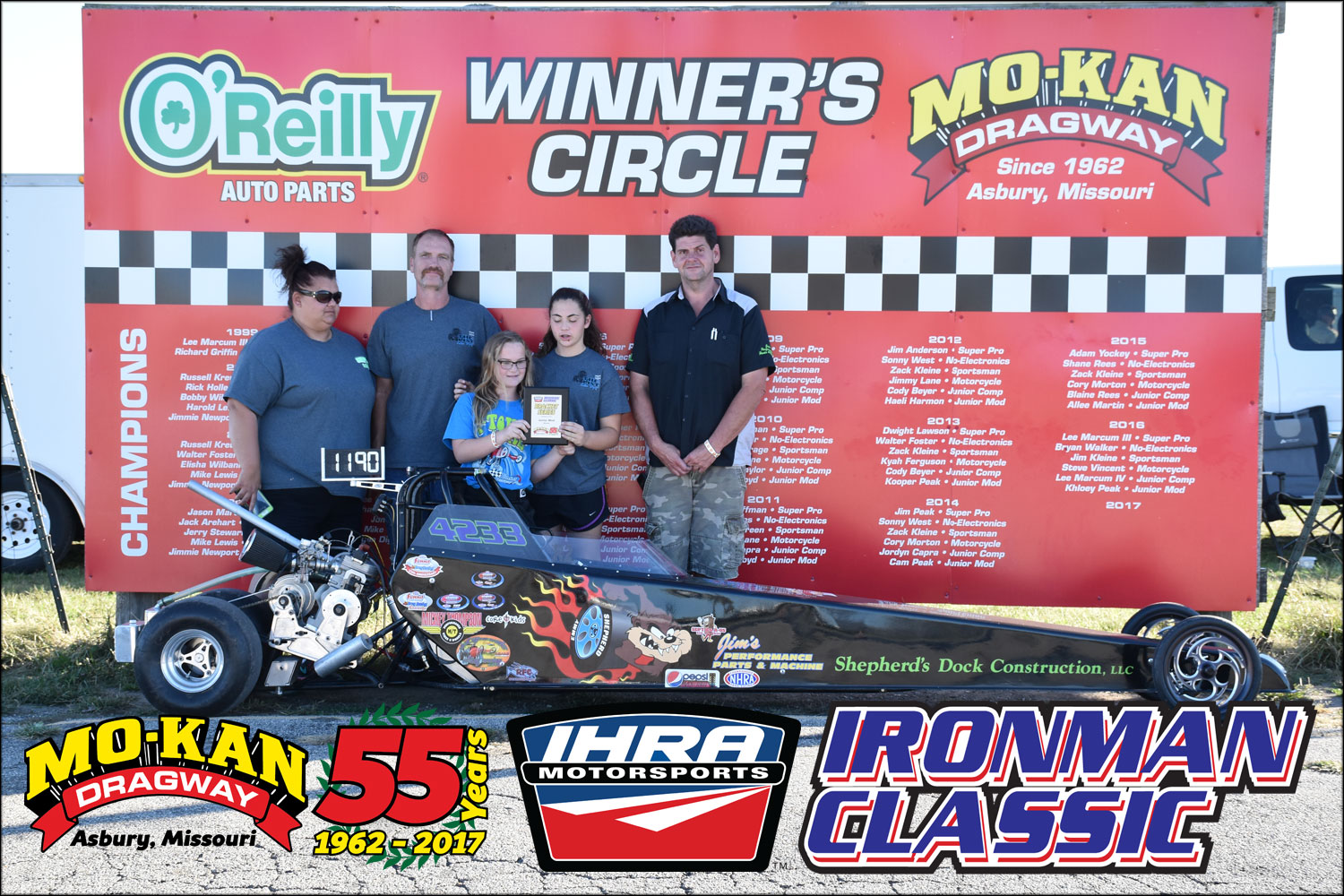 Emmy Shepherd was the winner in Junior Mod.