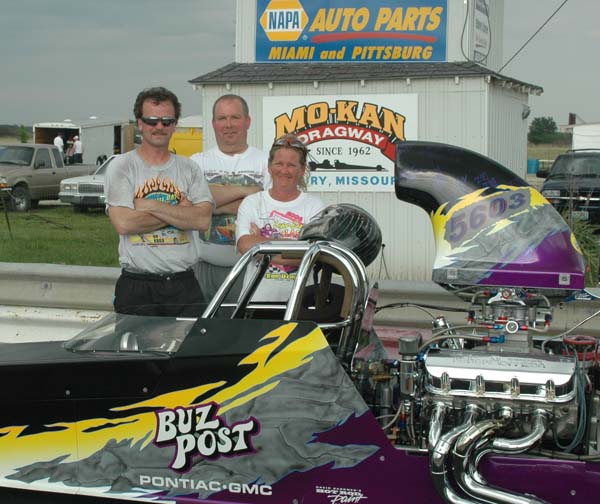 Dwight Lawson of Springfield was our Super Pro winner. Dwight, left, is joined by crew, David and Dana Boatwright.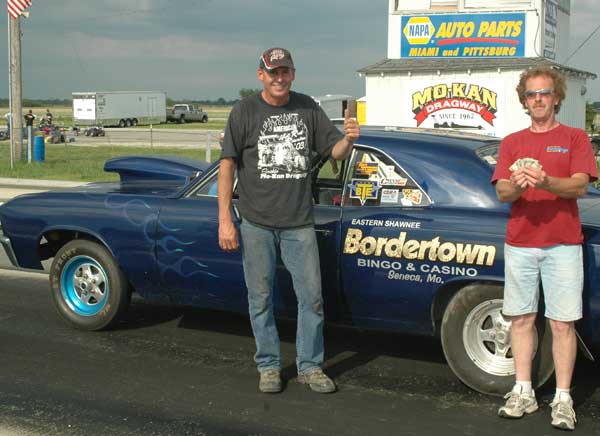 Lots of sponsor plugs gonig on here. Jack Arehart, right, dispalys the $50 No/E bounus money paid by George Collinge, left, of Lone Star Machine, Ft Scott, Kansas. Jack is sponsored by Bordertown Bingo and Casino.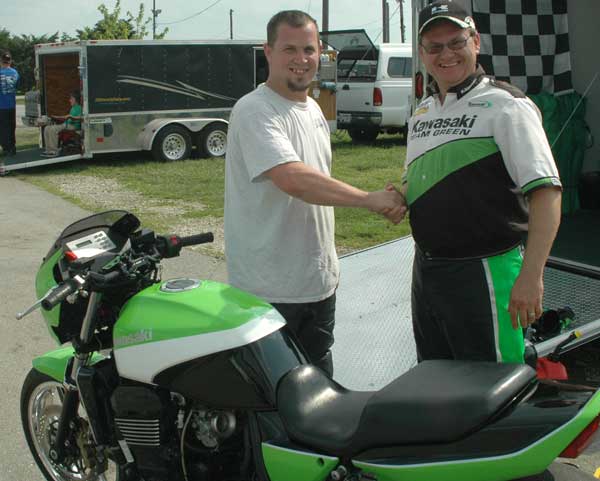 Jimmy Lane of Joplin, right, was our Motorcycle winner, Scott Lamp, left, was the runner up.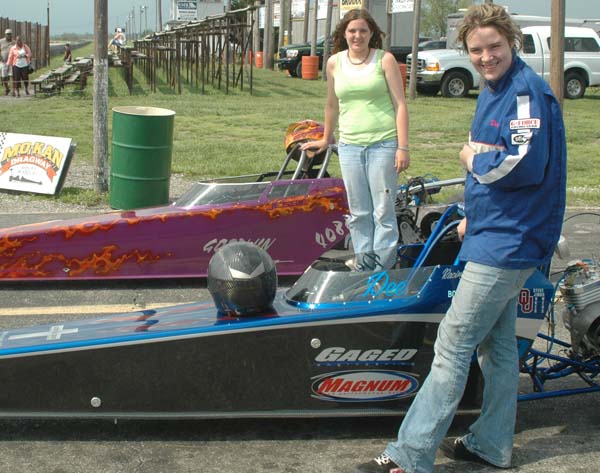 Jessie Goodwin, left, took the J/D Comp win over Debroah Collier. Jessie is now our points leader.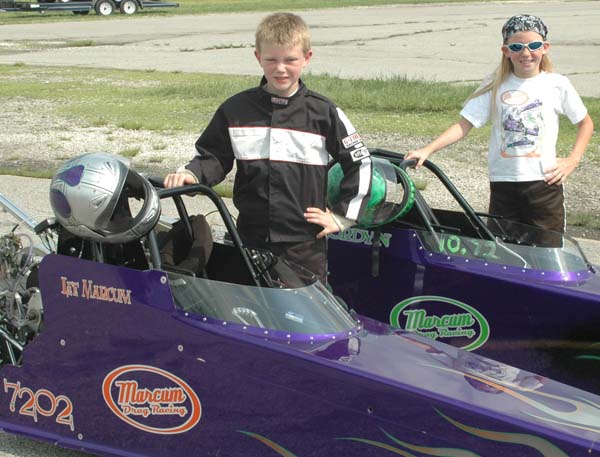 Jordyn Capra, right, got revenge on fellow Marcum Team member and cousin Lee. Jordyn took the Mod win on 5-07 after losing to Lee in the final on 4-01-07.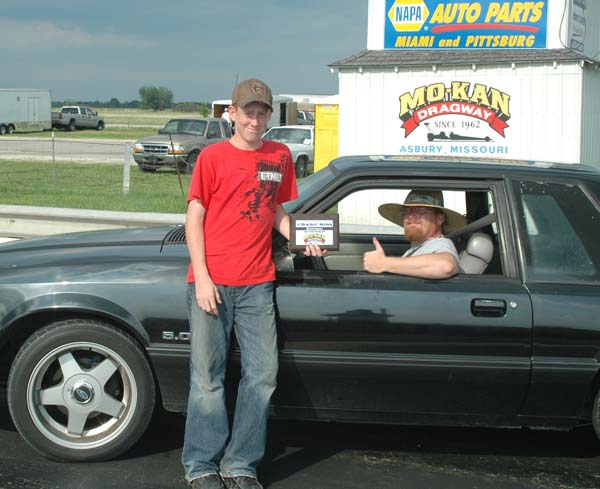 Once again Jon Ray was the Sportsamn winner, Jon, is joined by son Jon Nic in the NAPA winners circle.