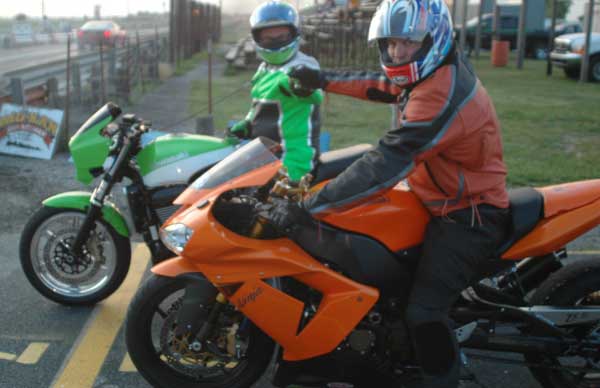 Jimmy Lane. far side,, Joplin, MO, drove to the motorcycle win when m Stephen Hobel, near side, red lighted by -.002.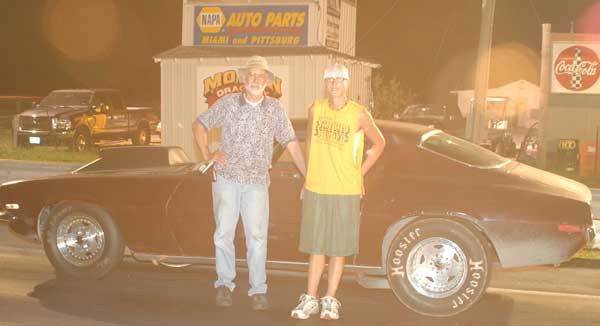 Lewis Regis, Altamount, Kansas, took the No/E win at our NAPA Bracket Series on June 23rd. The win also put Regis in the No/E points lead.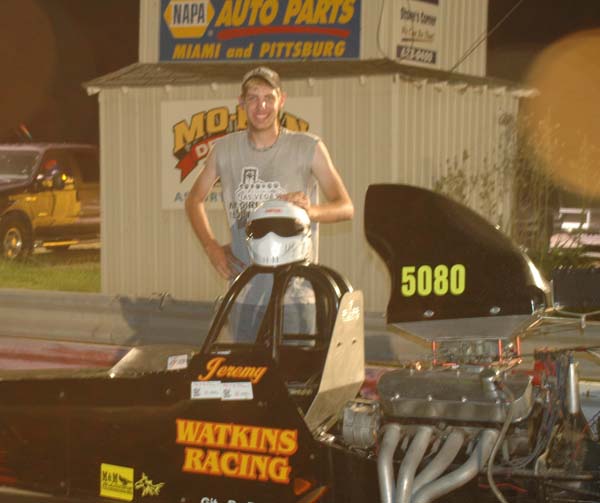 All the way from Rolla, Missouri, Jeremy Watkins did a stellar job of driving to the Super Pro win.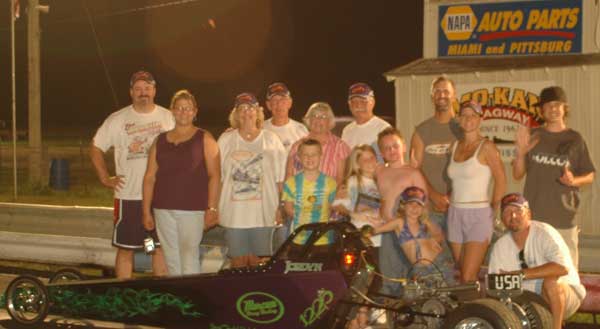 She did it again! Jordyn Capra (with Plaque) once again took the Jr. Mod win!

Racers in the corn.