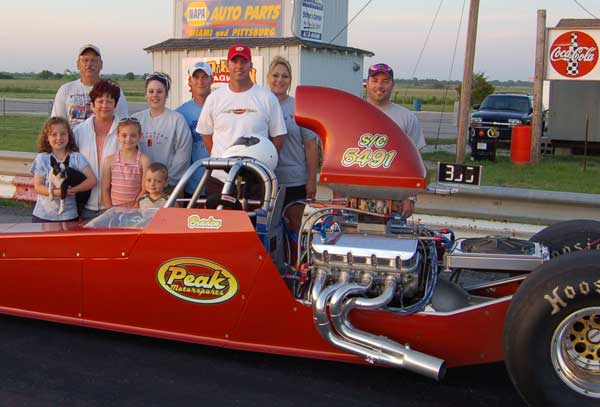 Braden Peak (center, red cap) and family celebrate Braden's Sunday Super Pro win.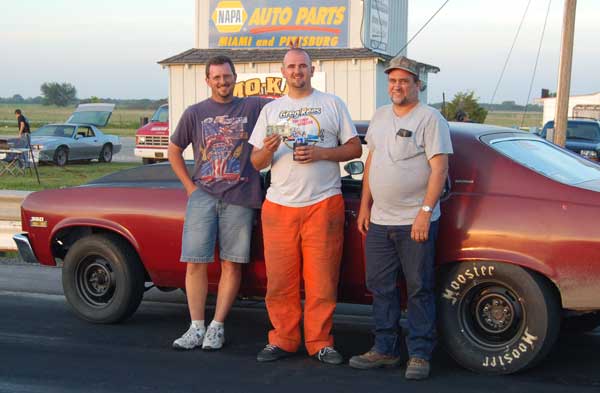 2006 Super Pro champ Shane Rees, center, has a cold one while celebrating his No/E win. Shane is joined by dad, Greg Rees, right, and pal, Danny Rosenthal. Shane says this Nova has now won every bracket, Super Pro, No/E and Sportsman, at Mo-Kan at least once.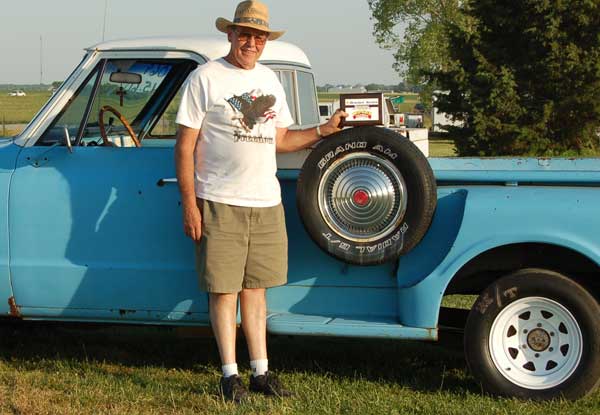 After several runner ups. "Sneaky" Gene Hildebrand took a sportsman win at Mo-Kan.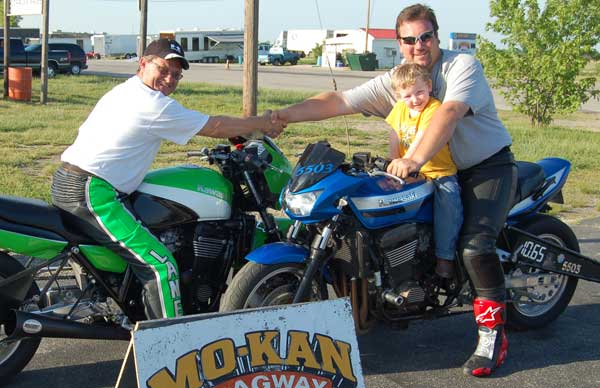 Scott Sober, Ponca City, OK, right, took todays motorcycle win over Jimmy Lane, right.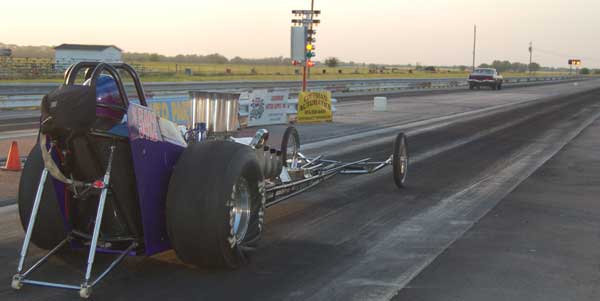 Brent Laney did a superb job of guiding his '70 model Ken Cox FE dragster into the No/E final. The red you see on the tree ended Brent's chances for a footbrake victory.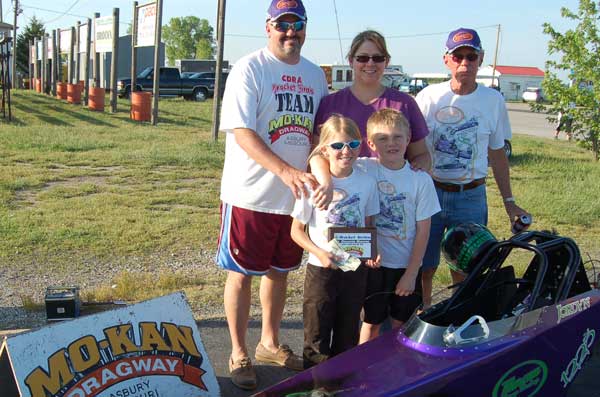 Jordyn Capra, front left, is on a tear in J/r Mod, scoring her second straight win today.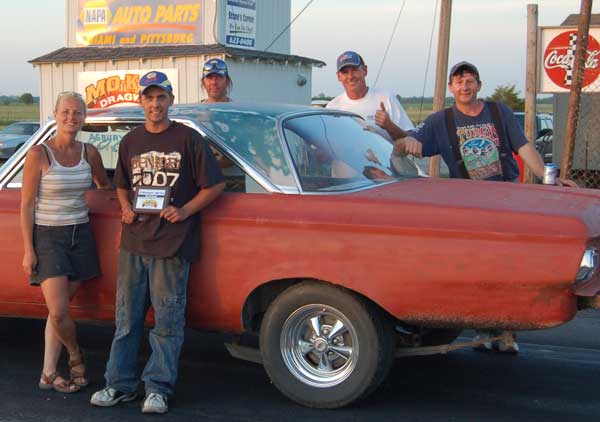 Steven Becker, Mound City, Kansas, was runner up in sportsman his first time ever in bracket competition. Steven, front right, is joined by his pals, the Ft Scott gang!