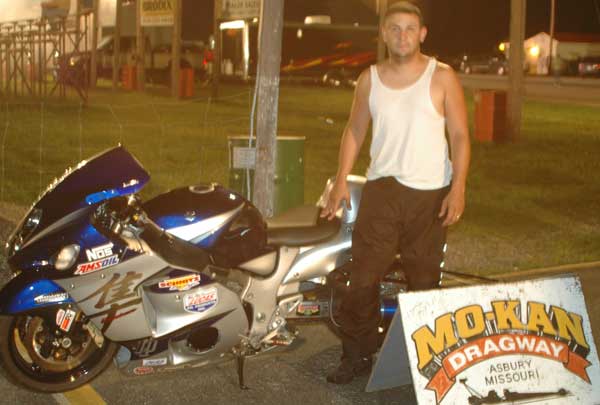 Blake Ellis, Sarcoxie, MO, rode his 2005 Suzuki Hayabusa to the Motorcycle win. This moved Blake into the lead in a sprited MC points battle.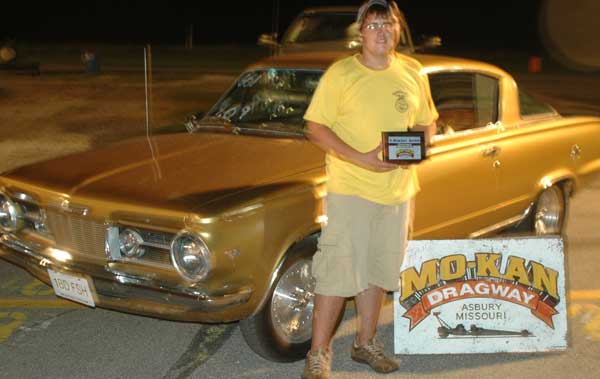 Third gen drag racer Joshua Hendry, Riverton, Kansas, took his first Sportsman win.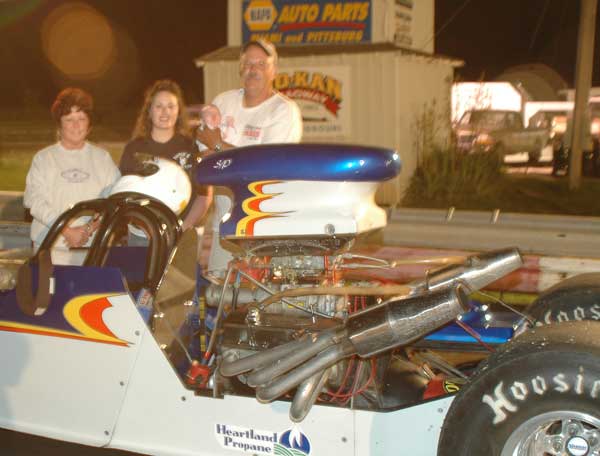 Veteren Jim Peak notched his first win of the year. Jim was dead on with a 0 to defeat Harold Nash.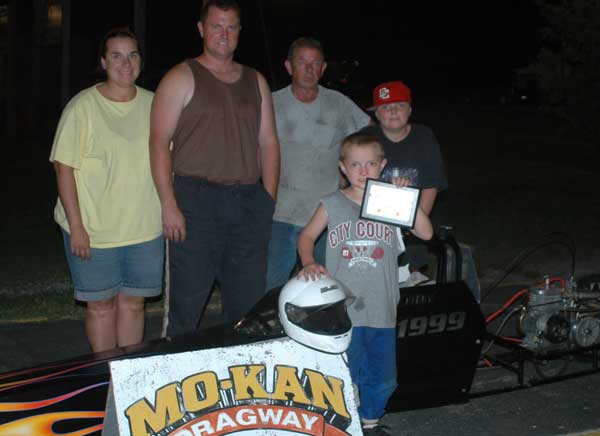 Cody Beyer, Carl Junction, MO, was a happy winner with his 1997 Motovational J/D. Cody is joined by his equally happy family in the Mo-Kan winners circle.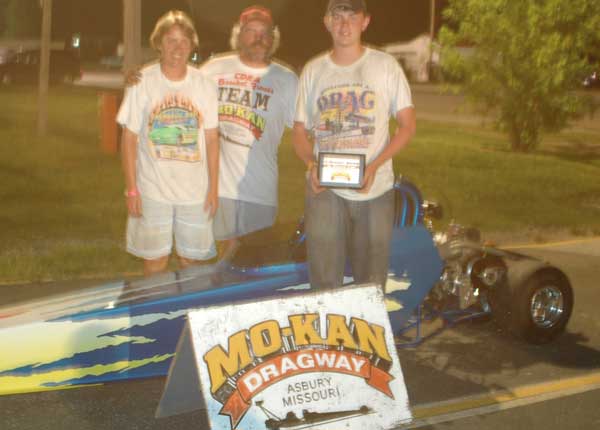 Brandon Taylor, Chanute, Kansas, took the always competitive J/ Comp class in his 2007 MX2.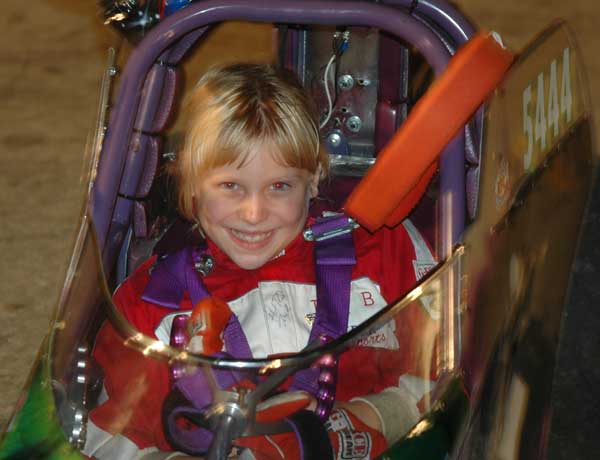 Ellizabeth Fornelli, "Izzy B" was runner up for the third race in a row in J/ Mod. Izzy moved into 2nd in the J/M points.