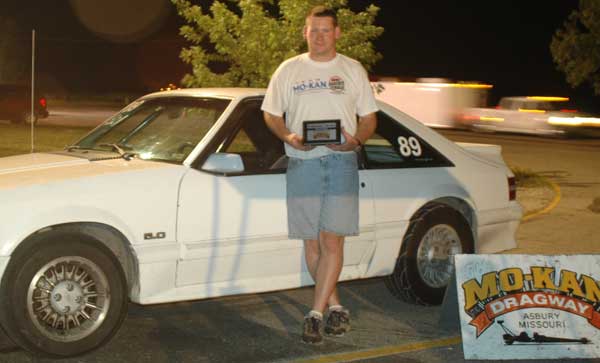 Not only did he win Sportsman and widen his points lead, Mike Fisher became "Top Dog" and "Hero to the Mo-Kan Nation" by going dead on in round one, thus making it $1 dog night for most of eliminations.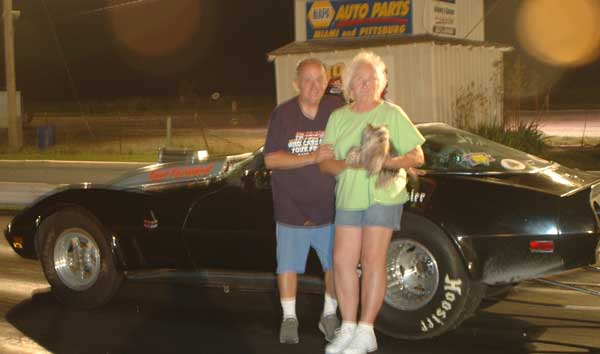 Bubba Foster re-appeared in the No/E winners circle. Bubba is joine by wife Gayle and Pete the dog.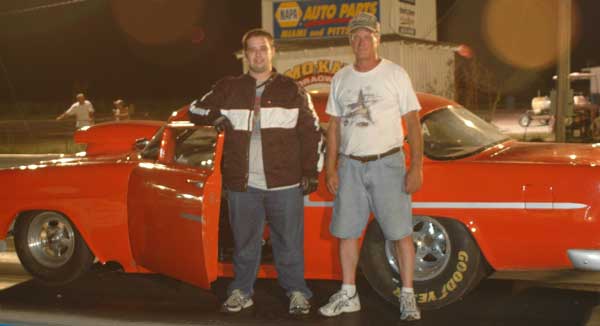 Adam Blaes, Cherryvale, Kansas, scored his first win in Super Pro, driving his cool chopped '55. We just missed a Blase family final as brother Andy went out in the semi.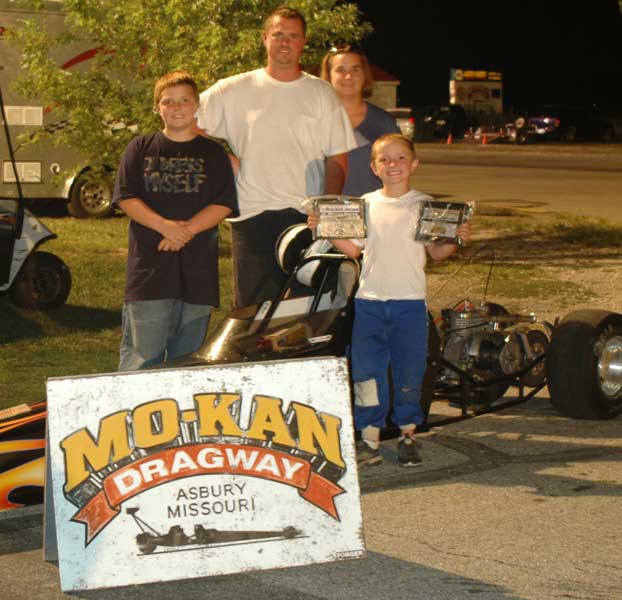 Cody Beyers did it again! Second J/ Mod win in a row for Cody.