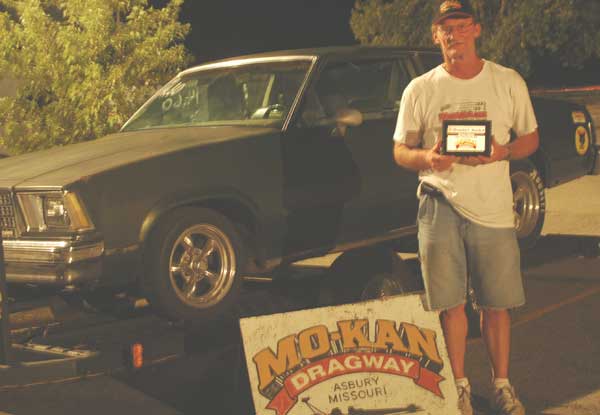 Bob Detherage, Carl Junction, MO, put his 1980 Malibu in the Sportsman winners circle on this hot Augaust night!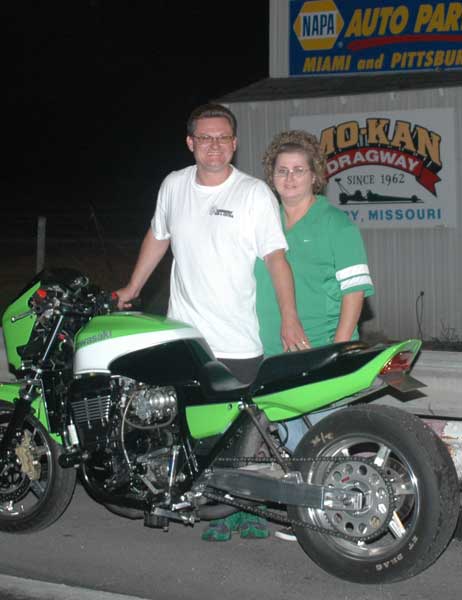 One of many wins for Jimmy Lane in 2007, the Augaust 18th NAPA Bracket Series belonged to the Joplin rider and his 2003 Kawasaki ZRX.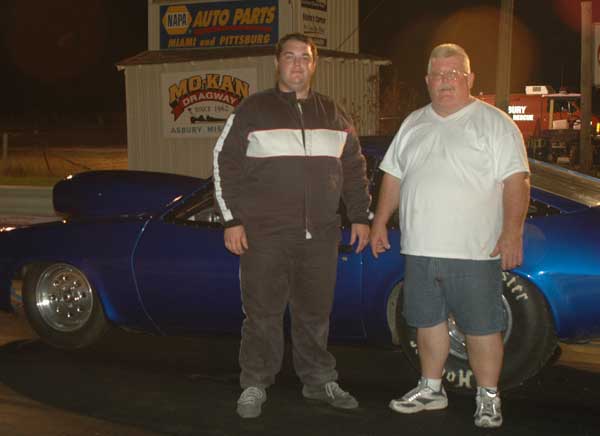 A not-so-rare- door car Super Pro final at Mo-Kan found Cody Michael, Iola, Kansas taking the win. Cody's done good in S/P this year after making the switch from No/E.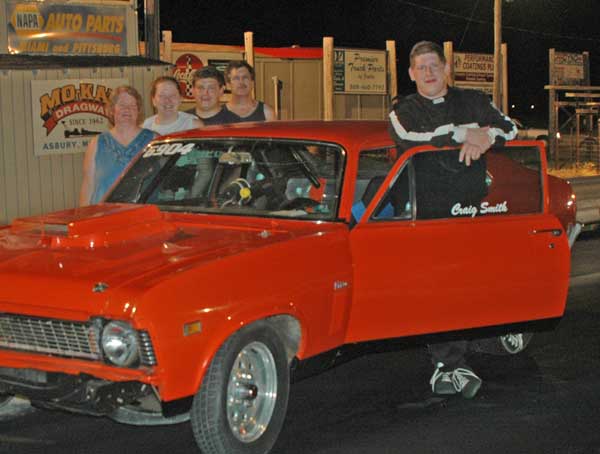 Craig Smith and family after a long over due N/E win at Mo-Kan.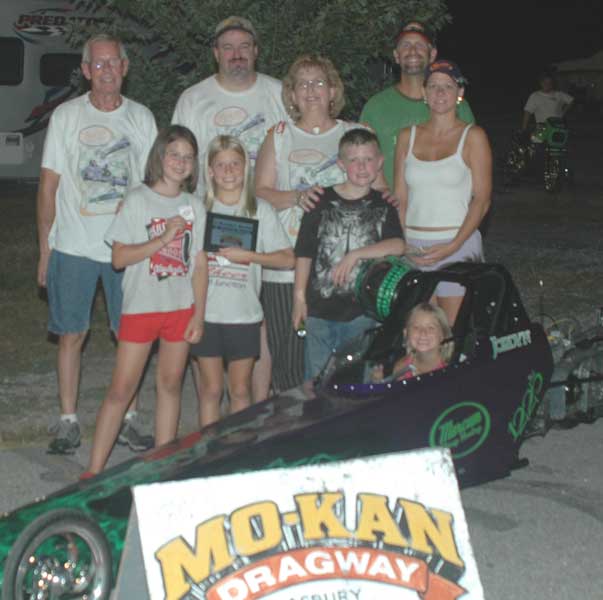 Jordyn Capra, Joplin, has been no stranger to the NAPA winners circle. She did it again in J/Mod on 8-18.