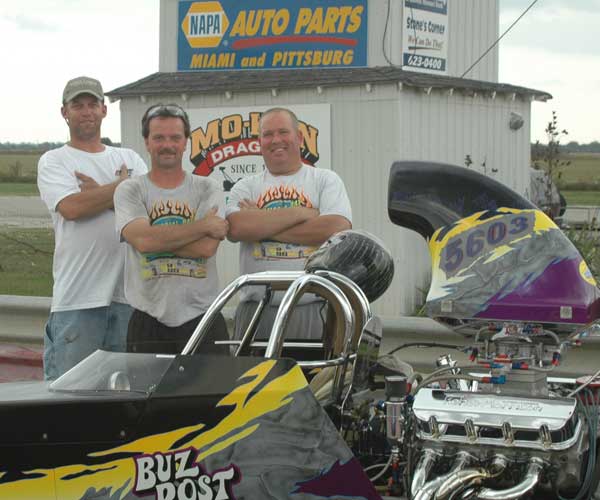 Dwight Lawson took S/P win #2 of '07 at the 'Kan.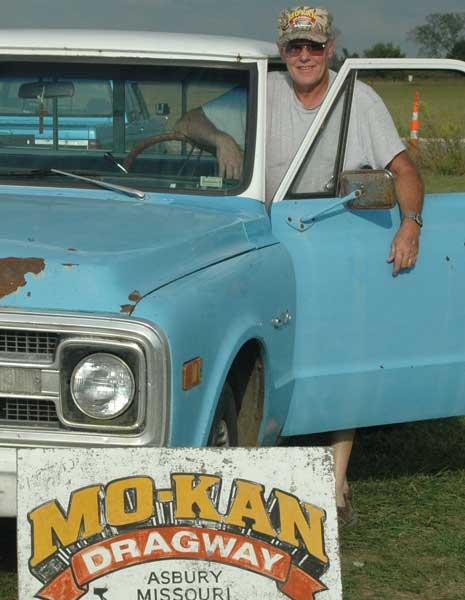 Sneaky Gene Hilderbrand did it aging in Sportsman. Proving once that youth and enthusiasm isn't everything!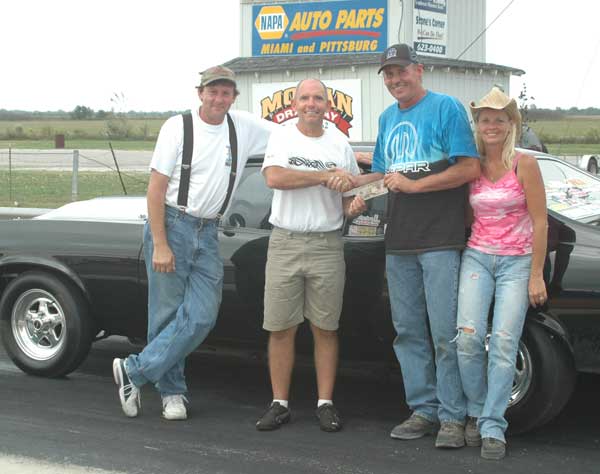 John Rutledge, Rogers, AR, put the 1968 Nova in the foot brake winners circle. George Collinge of Lone Star Machine in Ft. Scott was on had to divy up the $50 from his company.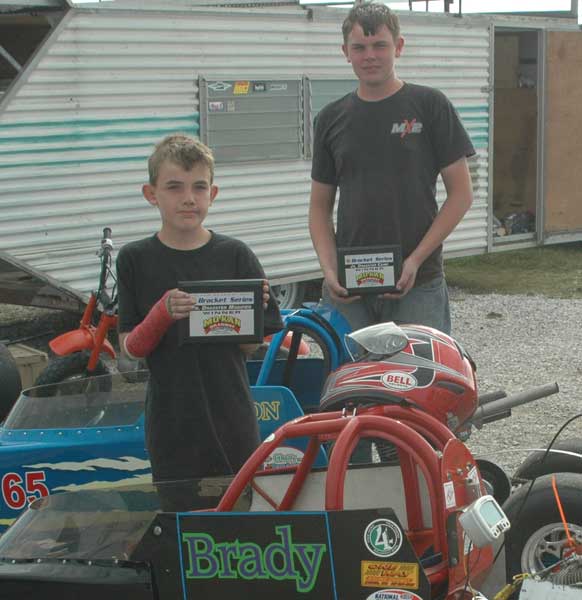 Brady Taylor (front) didn't let a broken arm keep him out of the winners circle. Brother Brandon won the week before in Jr. Comp!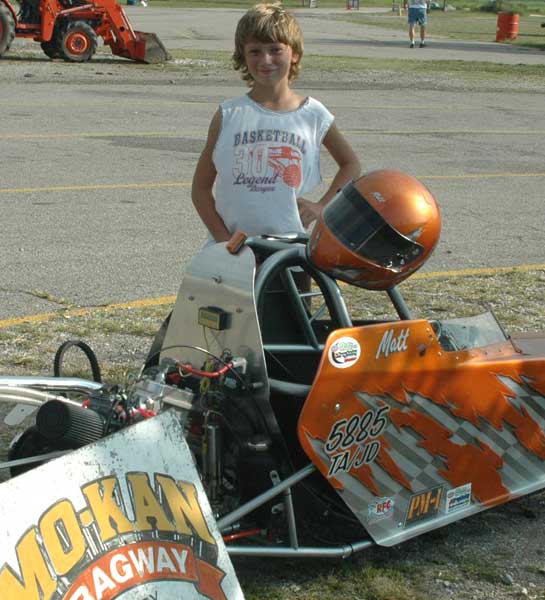 Matt Davis, Clinton, Missouri put away a stellar field of Jr Comp racers on this warm Sunday afternoon.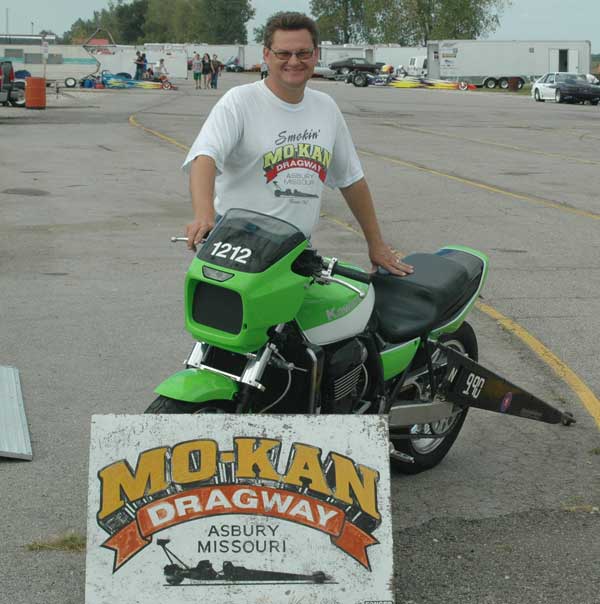 Once again, Jimmy Lane came out on top of the Mo-Kan Bike field.