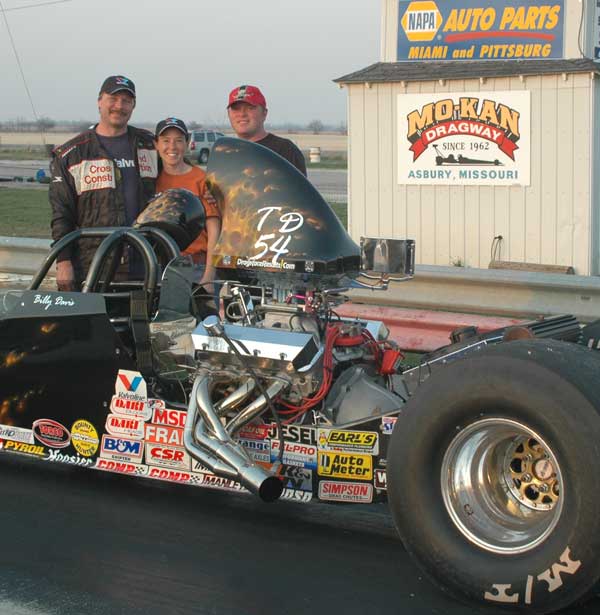 Billy Davis, left, triumphed over a stellar S/P field at our second NAPA Bracket Series race of '08.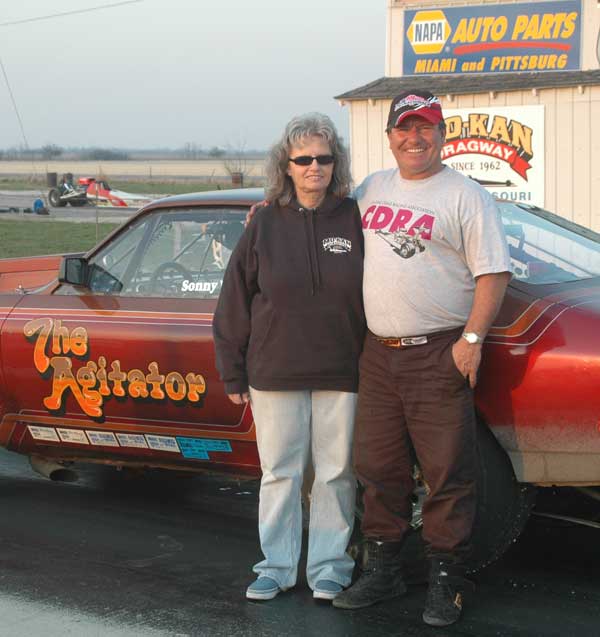 Sonny West added a win in No/E to his credentials. Sonny and Betty celebrate in the NAPA winners circle.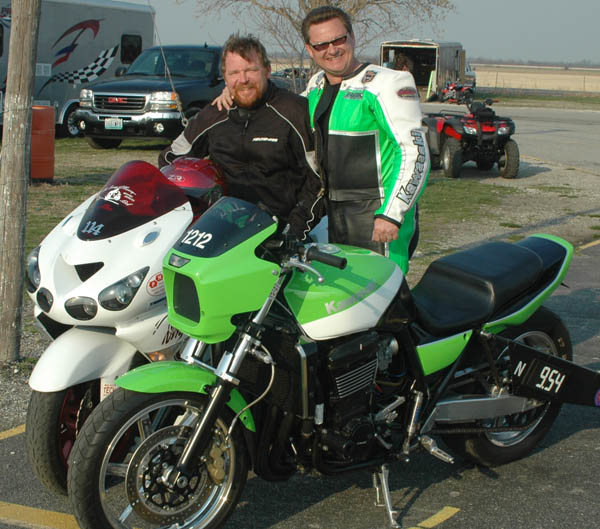 John Shaw, left, beat last years Champ, Jimmy Lane, right, in the Motorcycle final. It was a great turnout of bikes!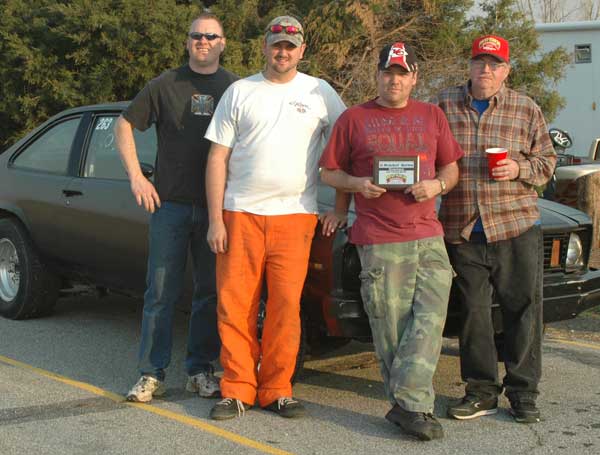 Reformed dirt oval racer Tom Bowers made good on his switch with a win in Sportsman. Tom is joined by his Premier Truck Parts pals for a winners photo.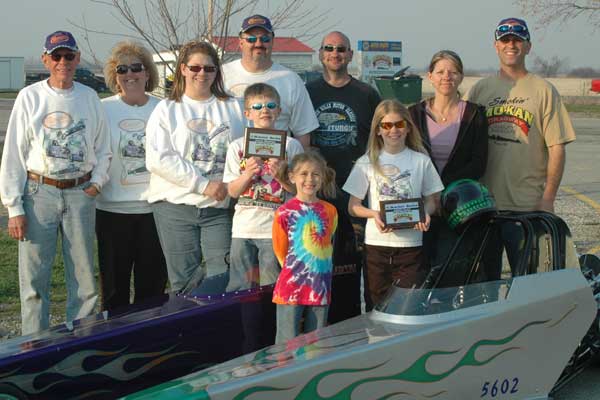 The Marcum Drag team did good in the J/D classes today. Lee (holding plaque in car) won MOD and Jordyn (also holding plaque) won Comp. Lee and Jordyn are joined by the entire Marcum Drag racing team.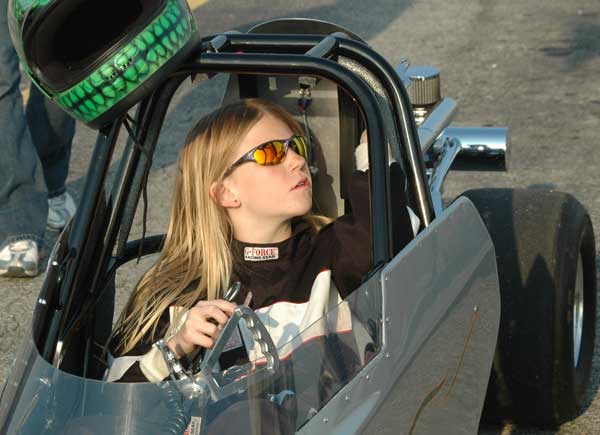 How about that Jordym Capra? Last years Jr/ Mod Champ moved up to Comp and has won the first two races this year!