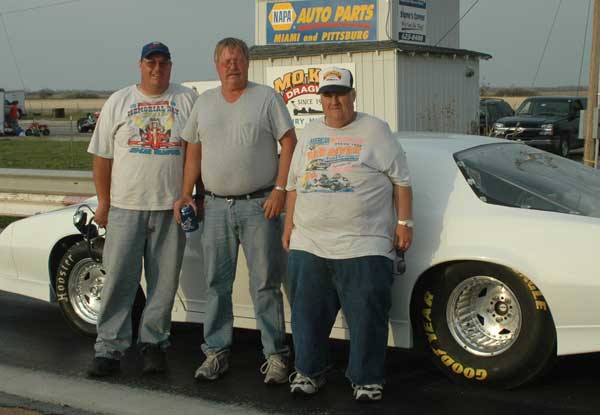 The President of the Swamp Bottoms Racing Club, Harold Nash scored a win for the Altamont gang in Super Pro. Harold, center, is joined by Mo-Kan starter Mike Hodge, left, and start line crewman Jerry Hodge, right.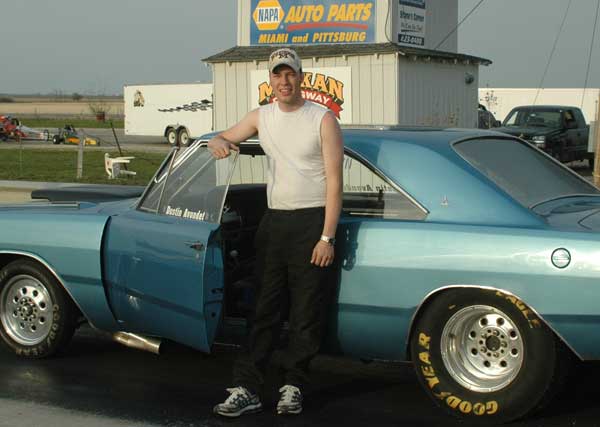 No stranger to the winners circle, Dustin Avondet put the Dart in the No/E money again!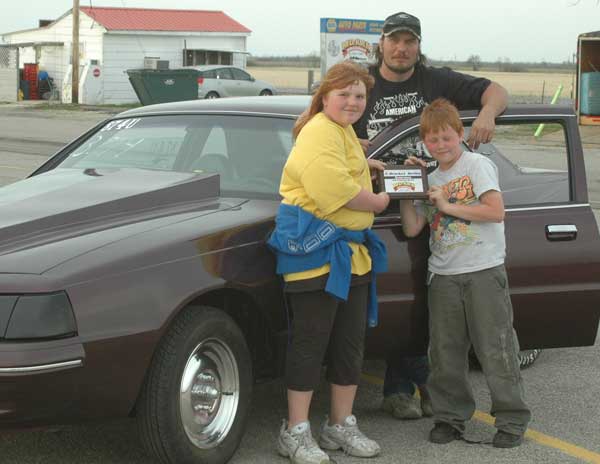 Looks like you need new paint to win Sportsman at Mo-Kan in '08. Dennis Hoff was new paint guy number two to win this year. Dennis gets help with his NAPA series plaque.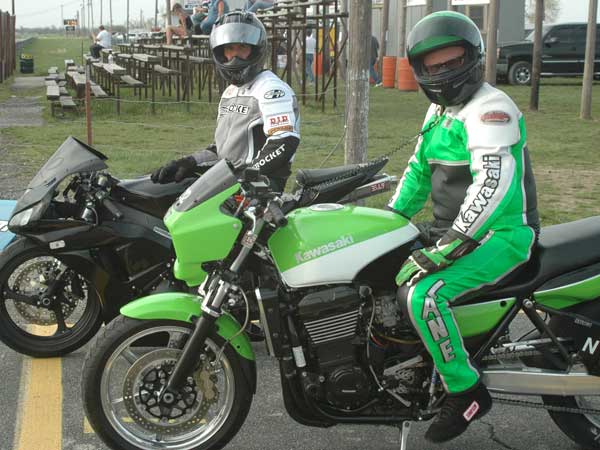 Defending champ Jimmy Lane, front, prepares for the final with John Graham. Jimmy took a close one. It was another GREAT turnout for the motorcycle class.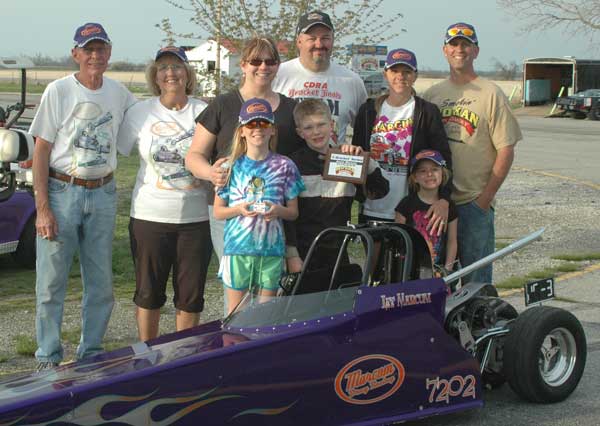 Again with the Marcum team. This time it is Lee Marcum, IV taking the MOD win over Ethan Malloy. Lee is holding the plaque.

A pair of MOPARS head out to run the No/E final. The Dart won another on a breakout by the Cuda.