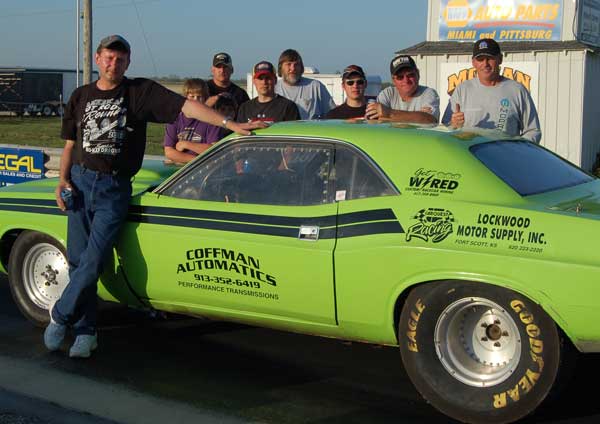 Doug Coffman held off the always tough Dustin Avondet for a No/E win on May 4th.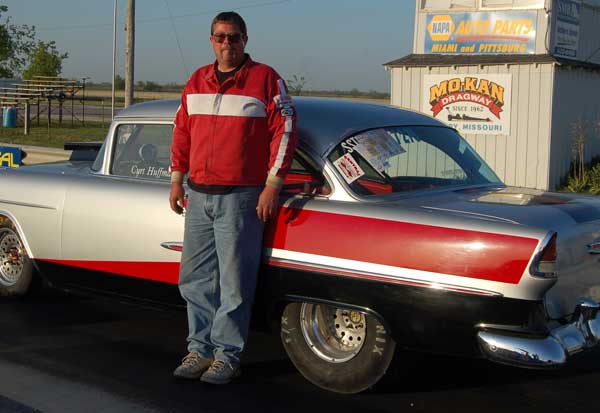 He's a threat to win anytime, and Curt Huffman held off a slew of those pipe racks to cash the Super Pro check May 4th.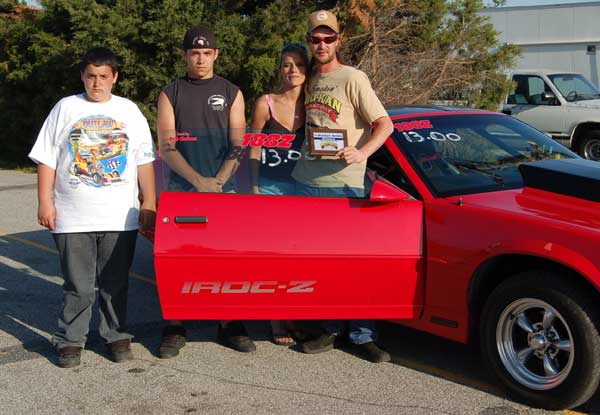 Jessie Downey beat pal Dennis Hoff to collect the Sprotman cash on May 4th.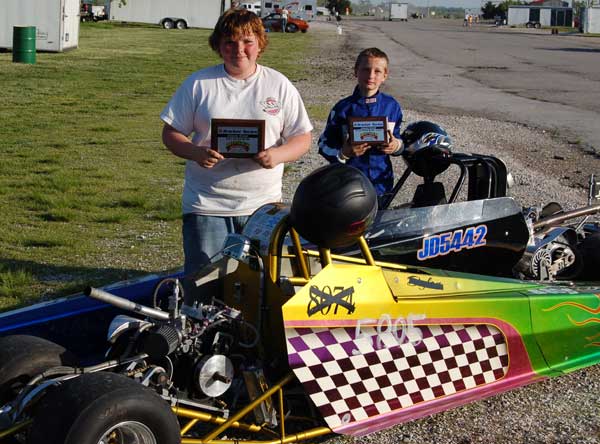 Check the round sheets folks, Bobby Beyer III, near side, put up a .008 light and ran dead on with a .03 to win over a field of 16 J/Dragster comps. More amazing, he did it in a car barrowed from the you man he ran in the final, Dylan Lawrance, far side.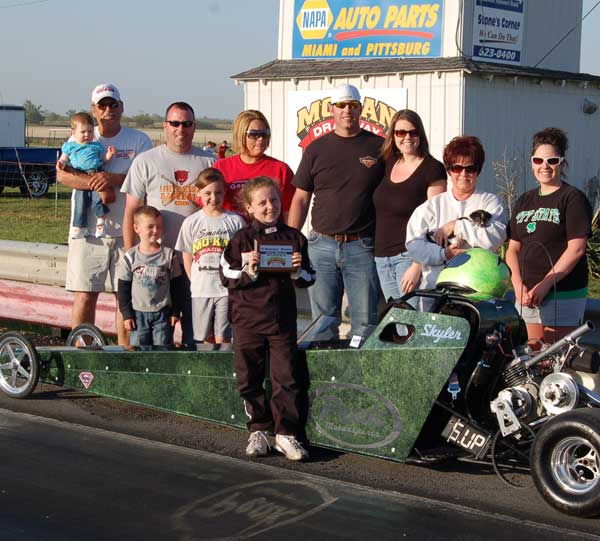 Skyler Peak contnues the Peak family racing tradition at Mo-Kan. Skyler won her first event on May 4th when she defeated Keegan Drumm in the J/Dragster Mod final.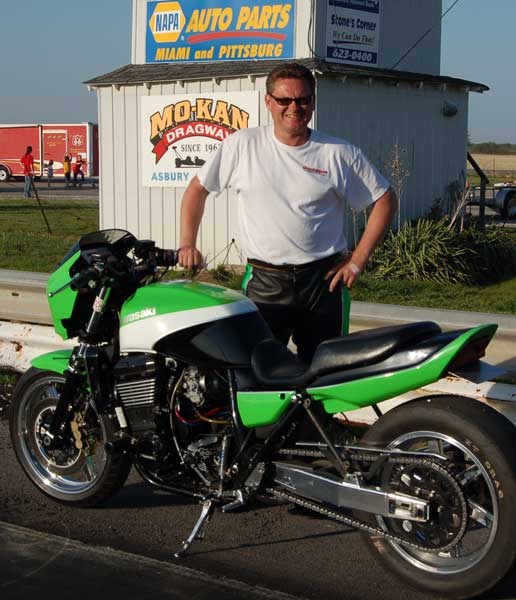 Big field of bikes again, and Jimmy Lane showed why he is the champ, cutting a .011 light and defeating Scott Lamp in the final.