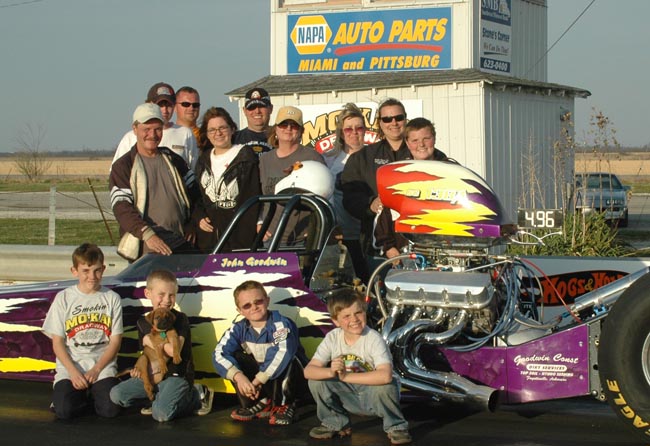 John Goodwin from Fayetteville, Arkansas, won the first Super Pro title at the first NAPA Bracket Series event of 2009.
John, on the left in the white cap, is joined by a huge group of well wishers in the Mo-Kan winner circle.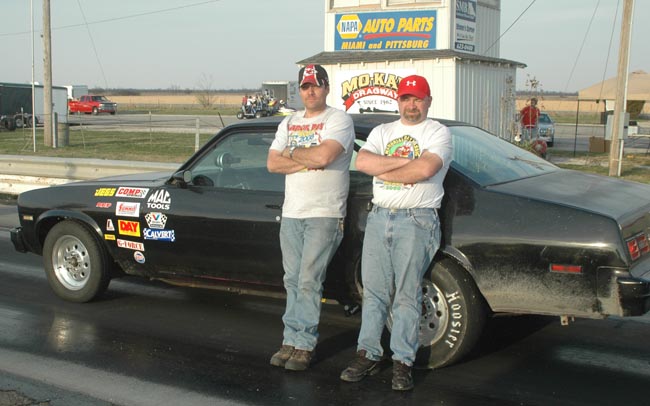 Tom Bowers, left, scored the first Sportsman win of 2009. In a 13 flat final, Tom held off the Malibu of Bob Detherage.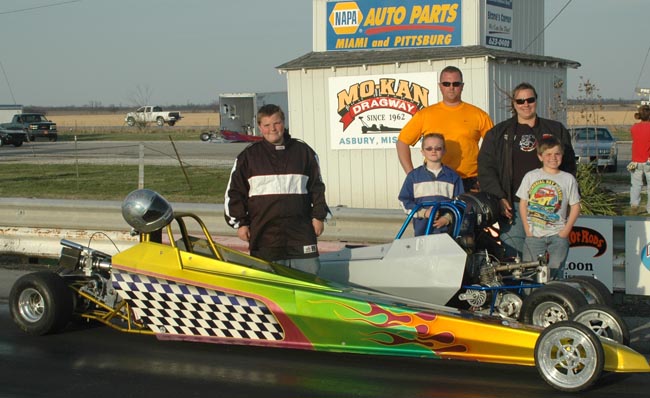 Bobby Beyer, III and brother Cody made it a Beyer family sweep in J/D. Bobby, left. won Comp and Cody (blue jacket) won Mod. Brother Zach also raced in Mod.