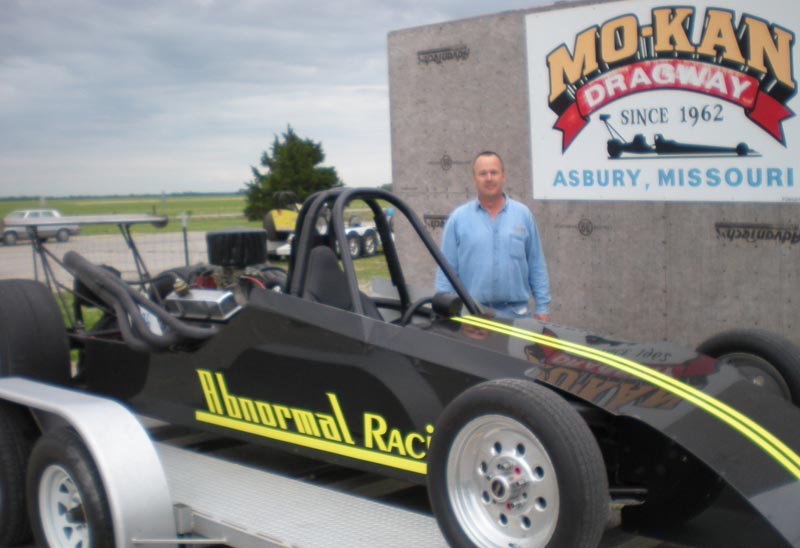 Carrey Ferrell put his home built dragster into the winners circle over the largest field of any class. Ferrell was the default winner when Mike Pool broke on his 1/4 final bye run.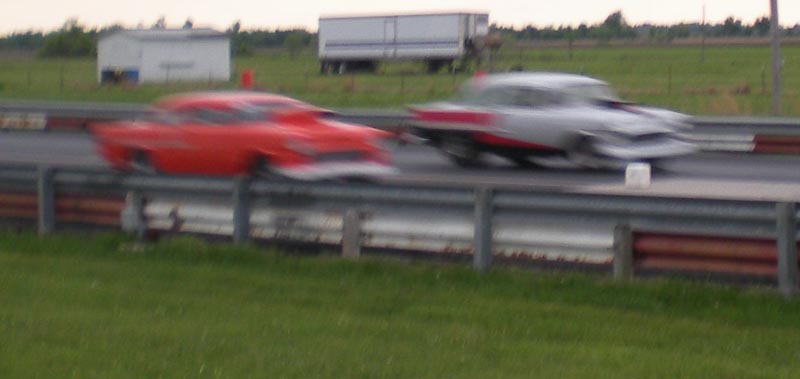 Adam Blase and Curt Huffman head for the stripe in the all 55 Chevy Super Pro final.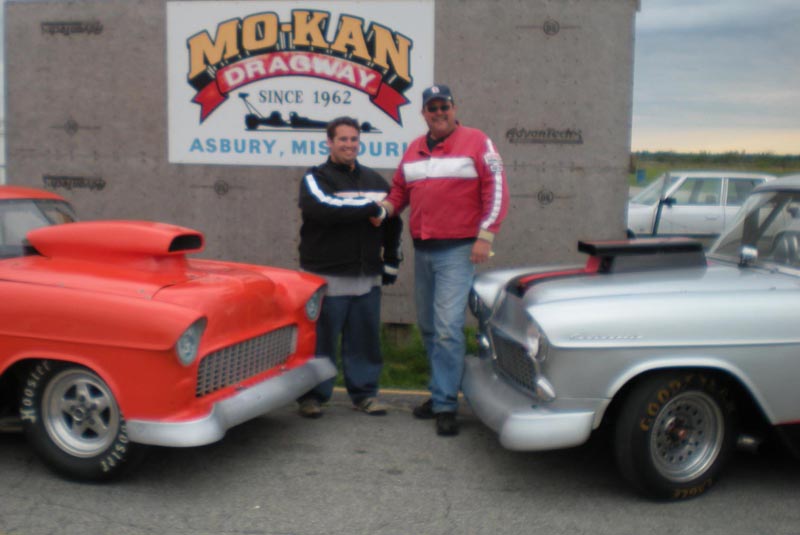 Fifty Fives a pair! Adam Blaes, left, won the all 55 Super Pro final. He put up a .0009 in the final to hold over wiley veteren Curt Huffman.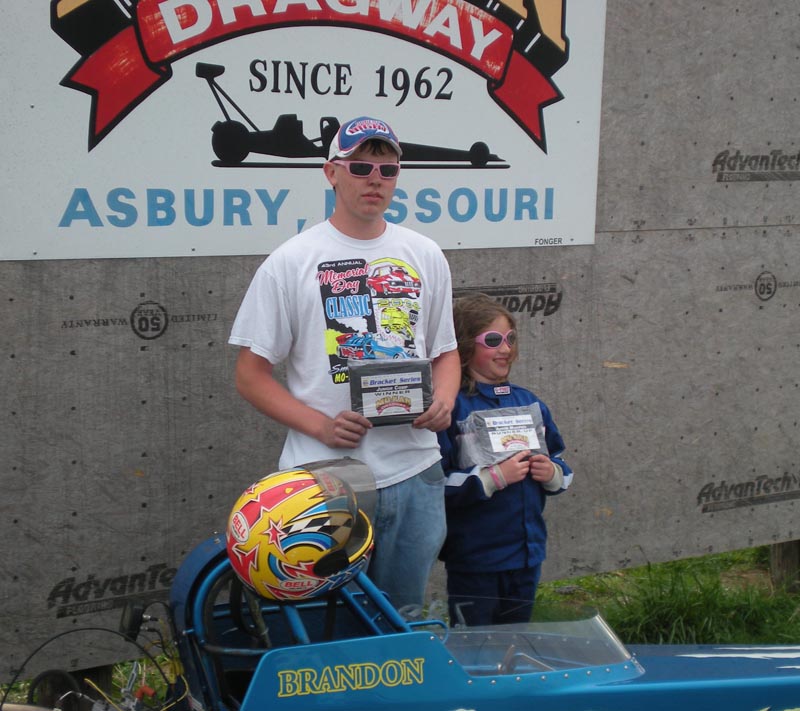 What's with the pink glasses? Ashley Winkler, right, has done well this year wearing her pink sun glasses, so todays Jr Comp winner Brandon Taylor thought he might as well have some too!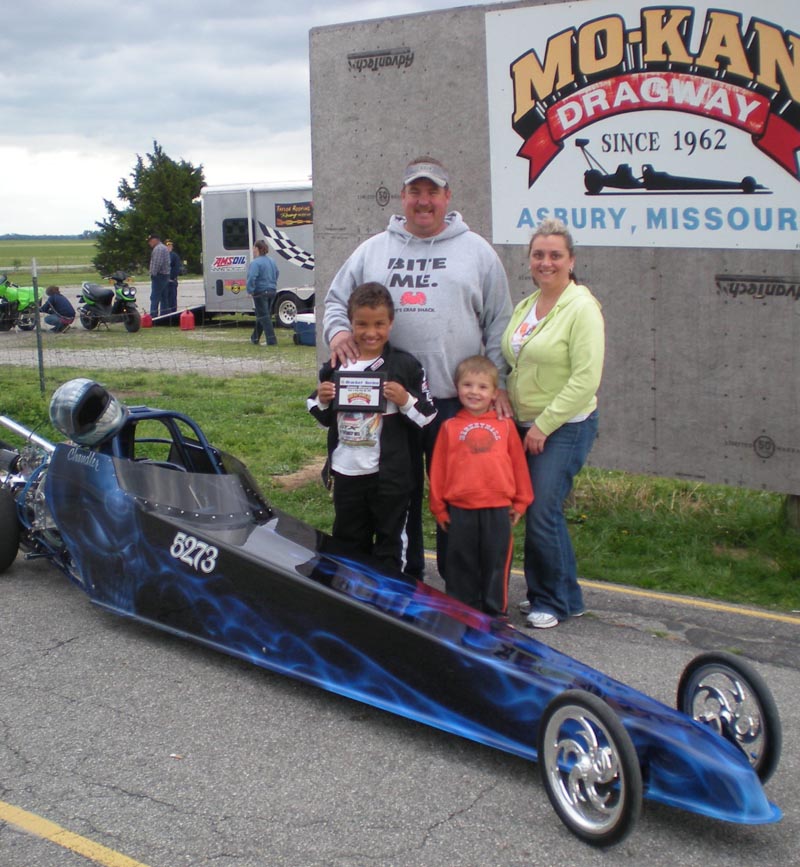 Chandler Brandenburg won Jr Mod over a strong field.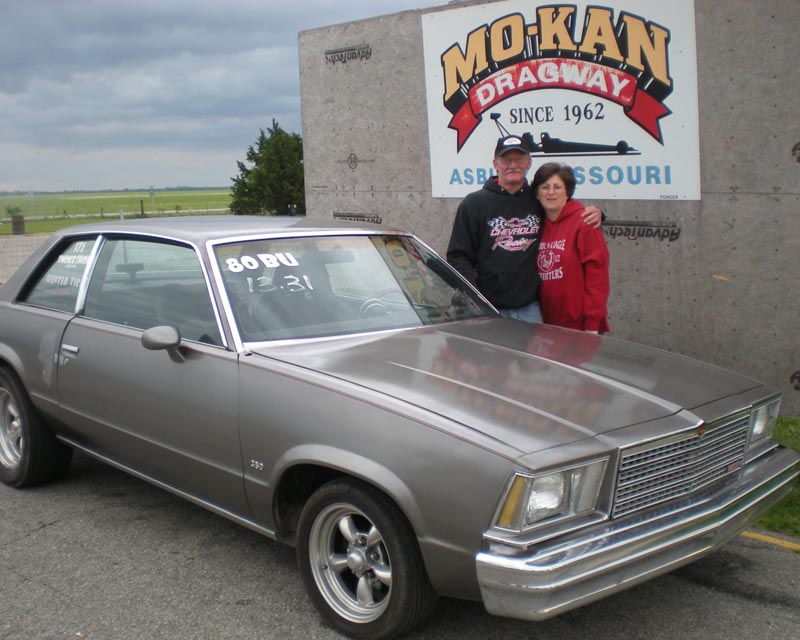 Bob Detherage came out on top of a large Sportsman field today.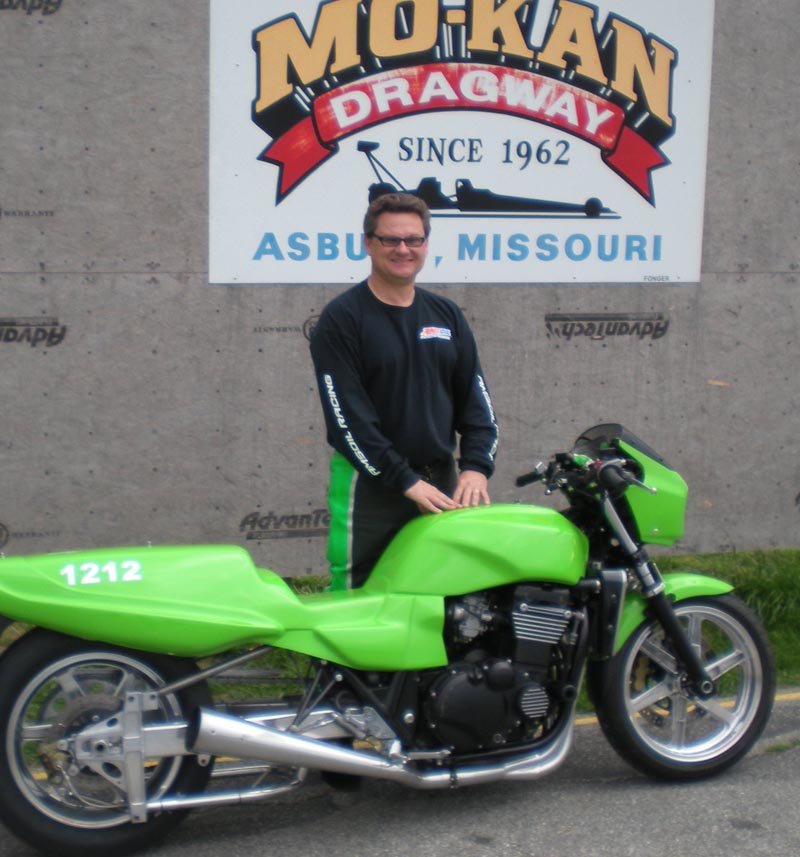 Wasn't this guy standing in the same spot last week? Jimmy Lane did it again in M/C.