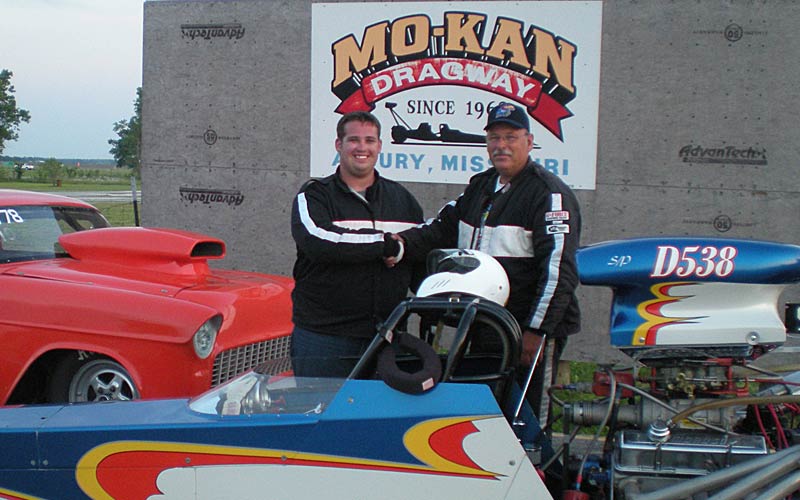 Adam Blaes (left) made it two in a row at the NAPA Bracket series with a win over Jim Peak (right) in Super Pro.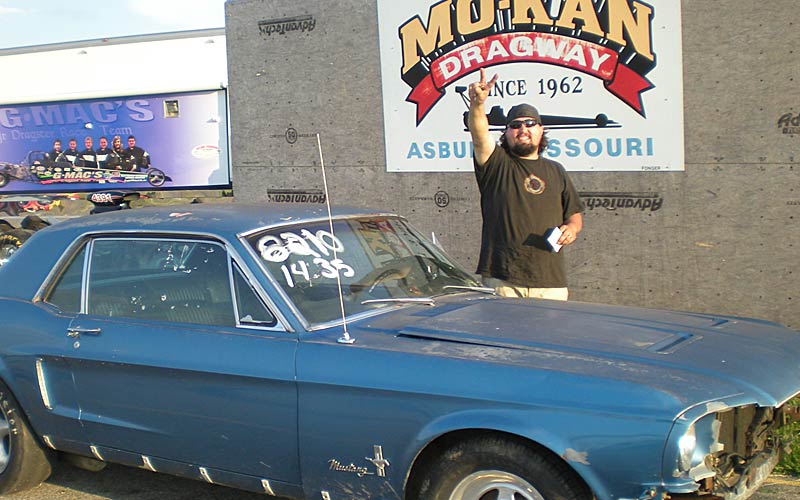 Frank Fuller took home a win in Sportsman with his 1968 Ford Mustang.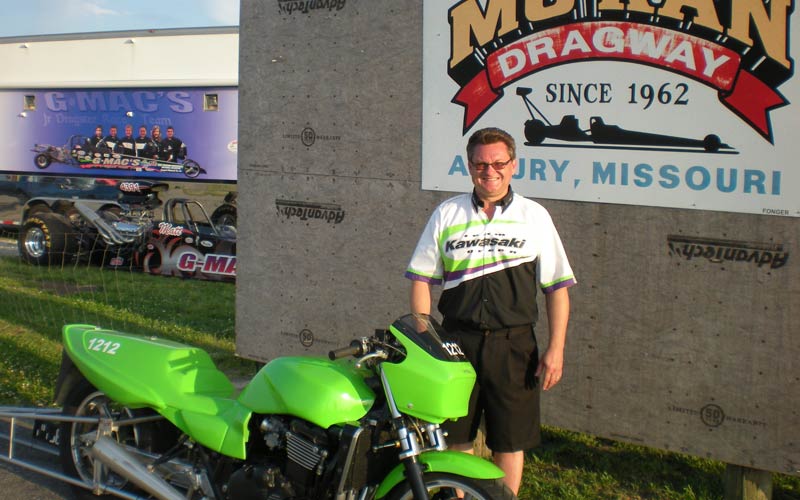 Jimmy Lane took another win in Motorcycle with his Kawasaki.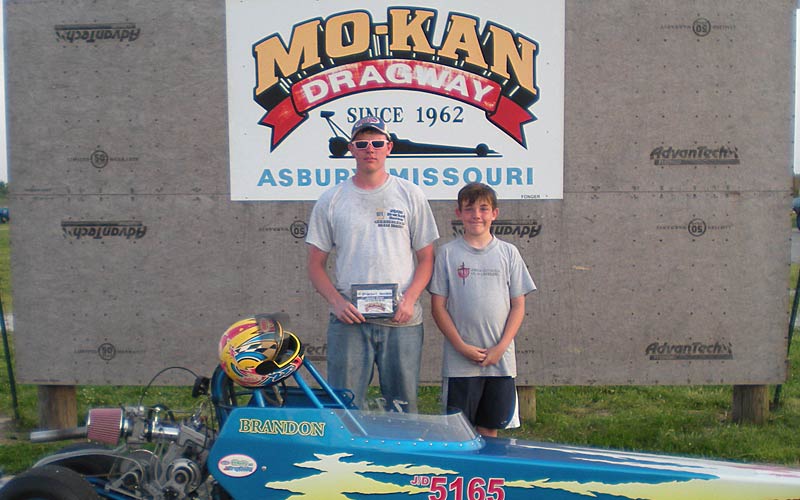 Junior Comp winner Brandon Taylor (left), is joined by his brother Brady in the winners circle.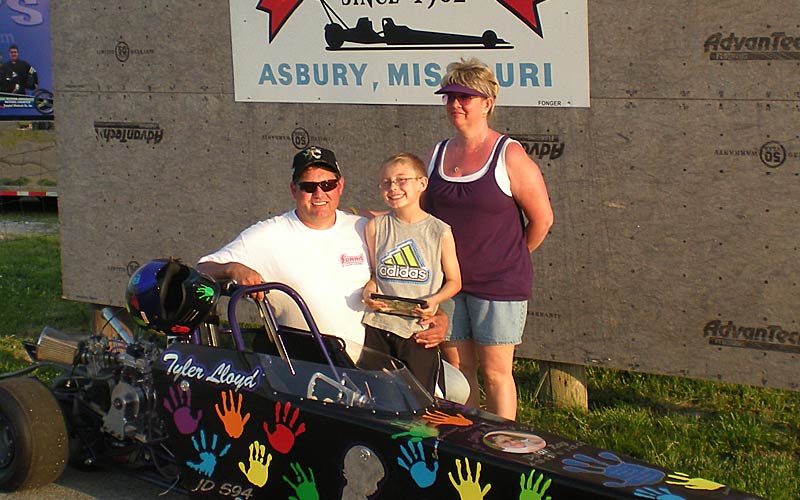 Tyler Lloyd was the victor in Junior Mod.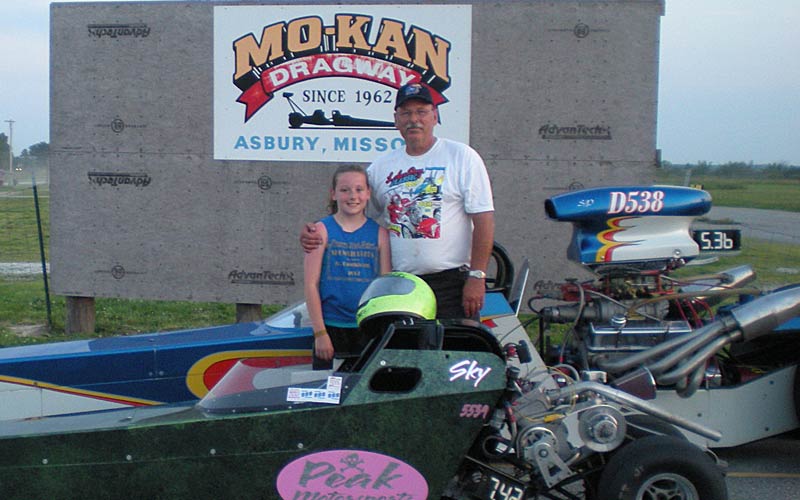 Peak Motorsports with two runner-ups in one day. Skyler Peak (left) runner-uped in Junior Comp, while her grandfather, Jim Peak (right), placed second in Super Pro.