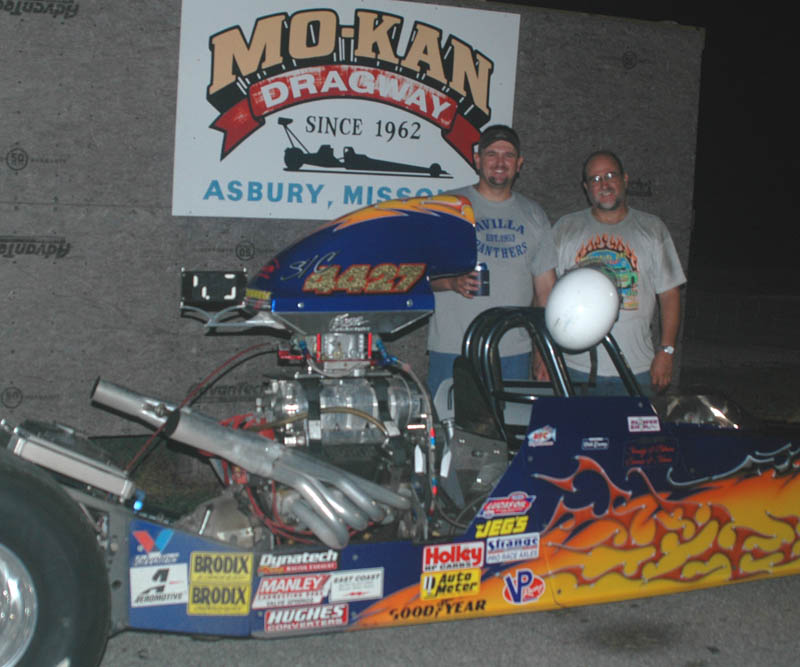 Mo-Kan Hall of Famer and former S/P Track Champ, Greg Rees, right, took a convincing win in Super Pro. Greg is joined in the winner circle by son Shane.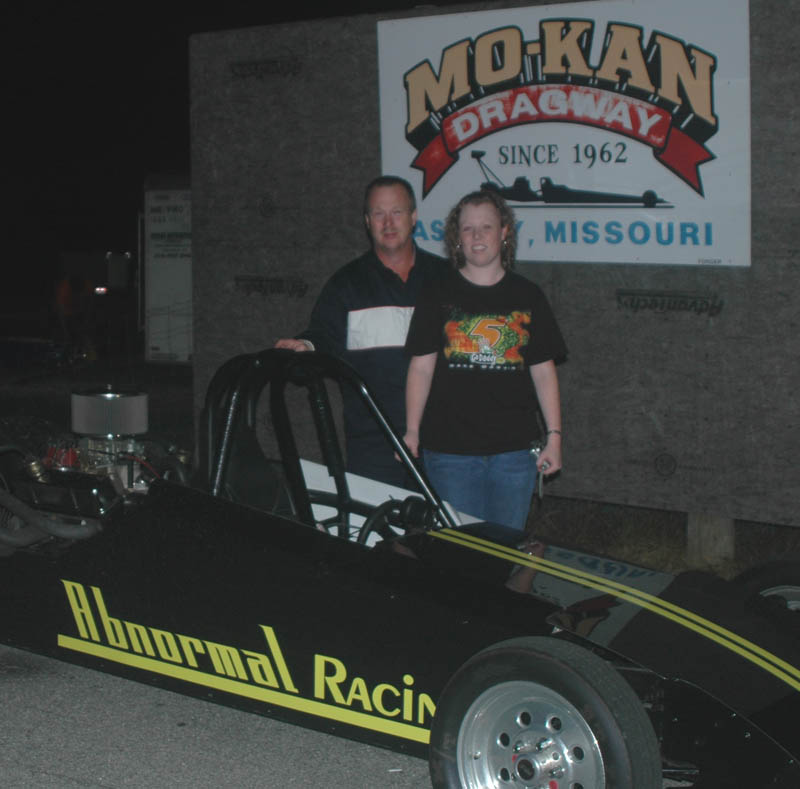 Carey Ferrell, Buffalo, MO, makes the long tow to Mo-Kan from Baffalo, Missouri, to run No/E in his Shorty dragster, and went home a winner on Aug. 7th. Carey is holding his own in the points as well.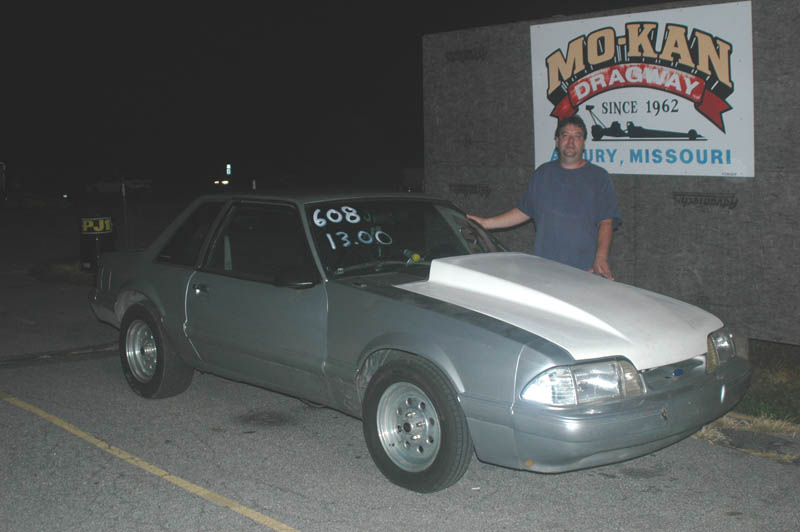 Thought I heard Tim Bailey say this was his first time running in Sportsman. He made good with the win. Tim is from Joplin.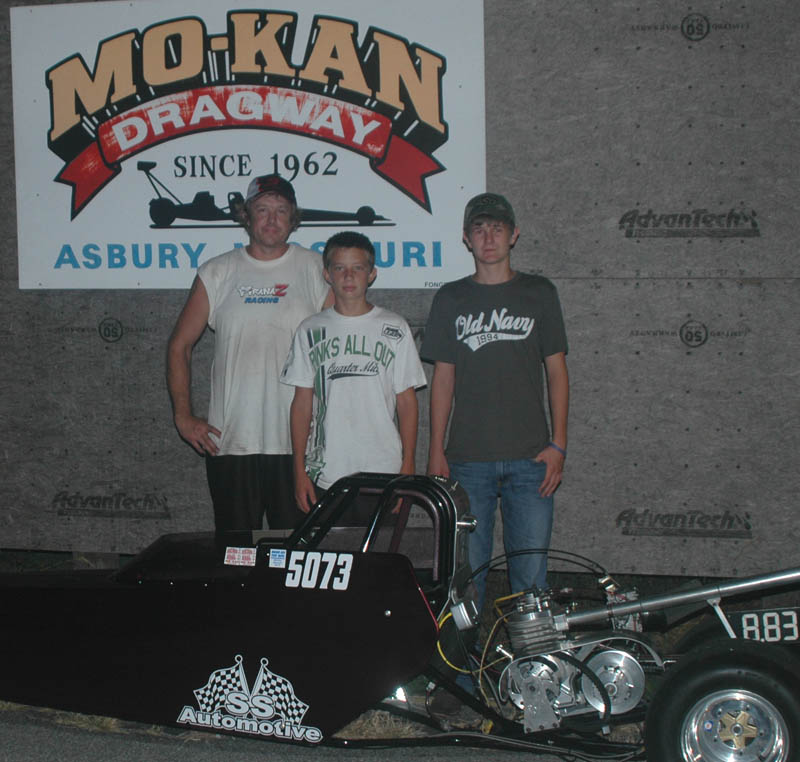 Chance Stevenson, center, is a regular at Mo-Kan in Jr. Comp, and dad runs No/E. On this warm summer evening, Chance took the hard fought Jr Comp title. This is another family that makes a long tow to Mo-Kan, even though other tracks are closer. Thanks guys!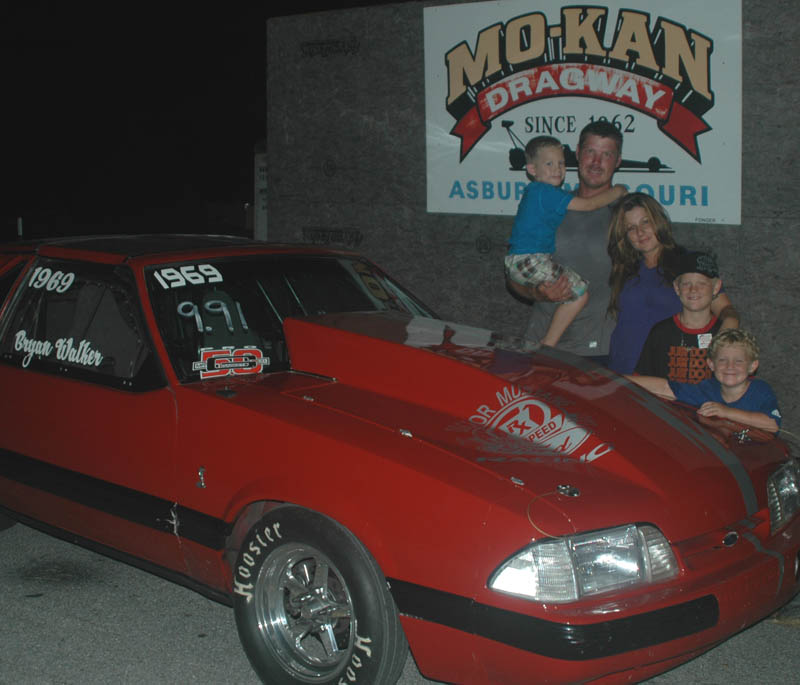 Bryan Walker almost pulled off a first, but came up short in two finals rounds, none the less, he did a great job making the Super Pro and No/E finals.