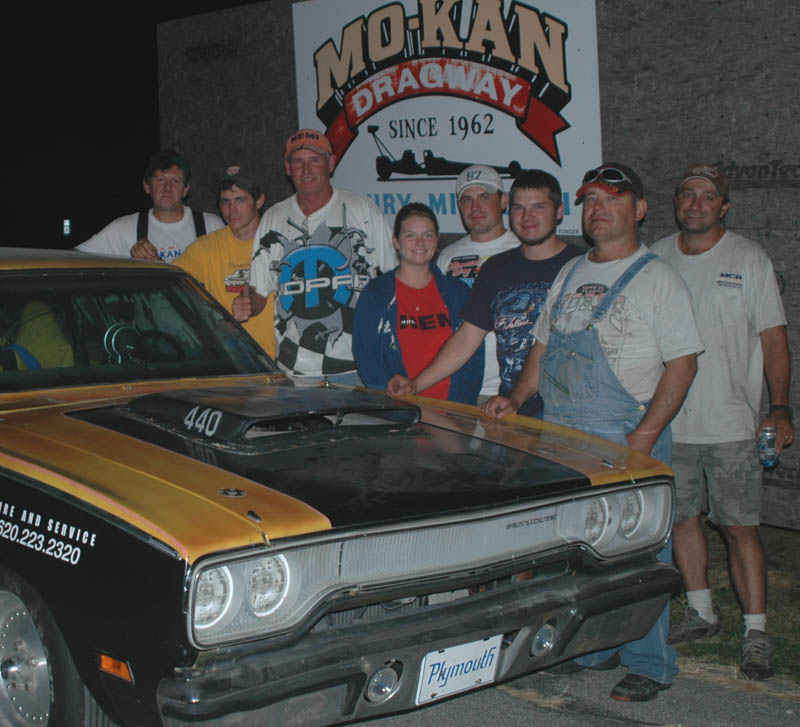 George Collinge did the unbelievable when he foot braked to the Super Pro win Aug. 28th It was no light weight field, 53 started round one. Half of Ft. Scott hung around to join George in the winner circle.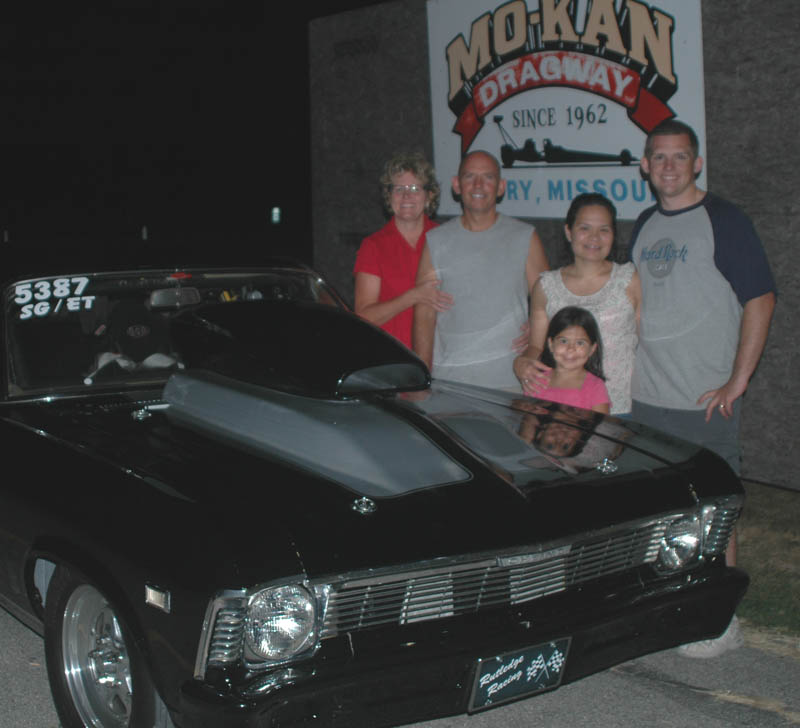 John Rutledge took another N/E win at Mo-Kan. John is from Roger, Arkansas.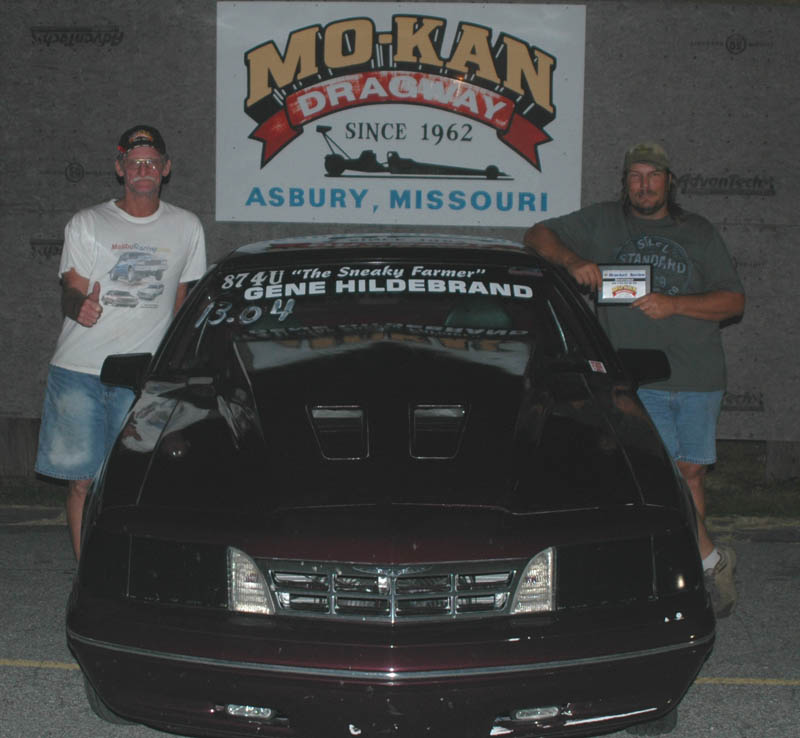 Dennis Hoff was the Sportsman winner, and dedicated this win to Gene Hilderbrand, fellow MK sportsman racer who is battling cancer.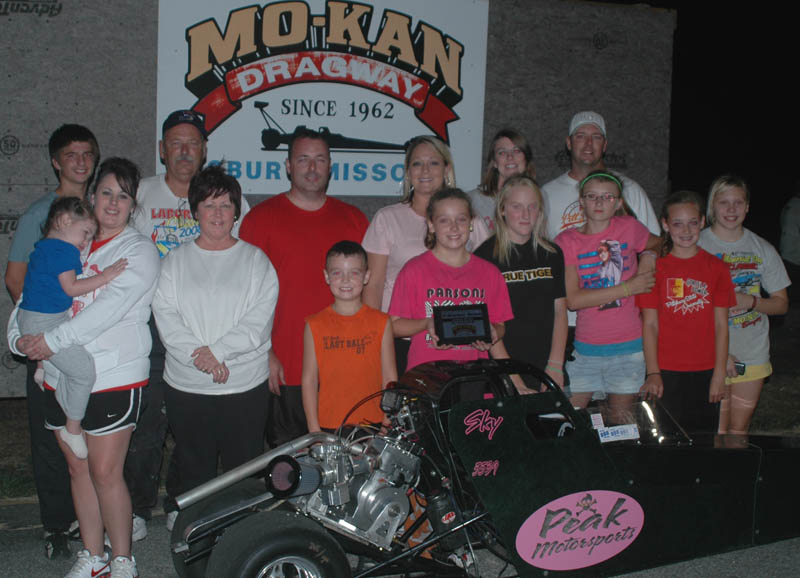 Even more folks stayed around to watch Skyler Peak score a Jr. Dragster Comp win. Sky is holding the plaque.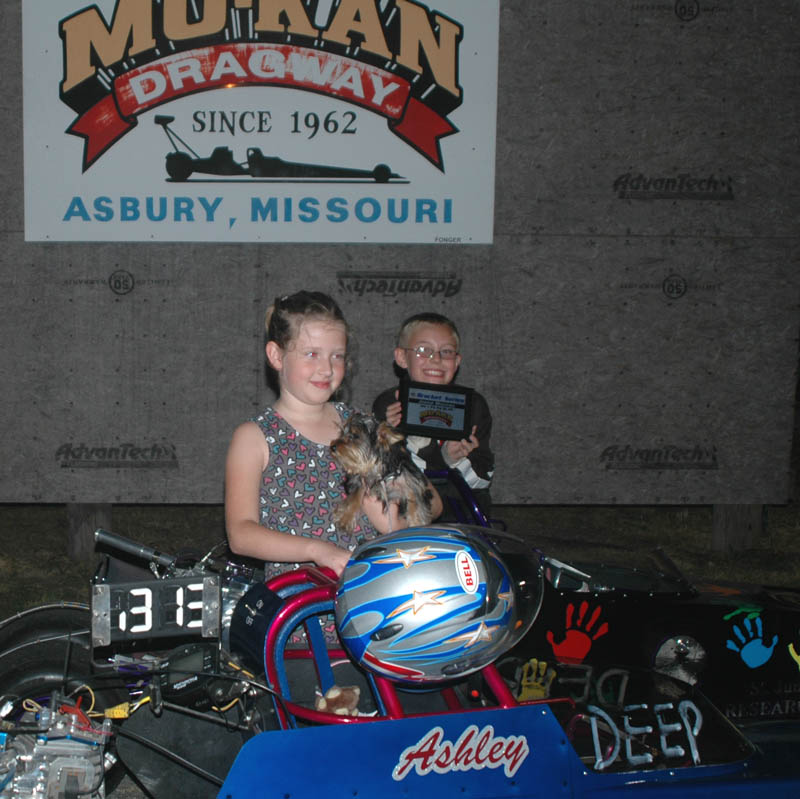 Arch rivals Tyler Lloyd and Ashley Winkler battled in the Jr. Mod final. Tyler won this one.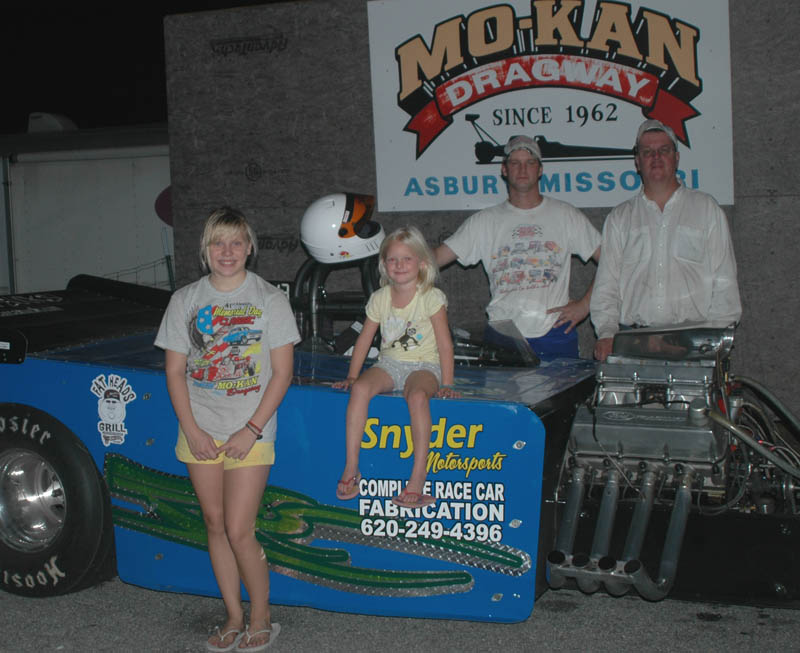 Chad Eddington was the No/E runner up in the Whiplash altered, Chad is joined by car owner Ken Snyder and Izzy B.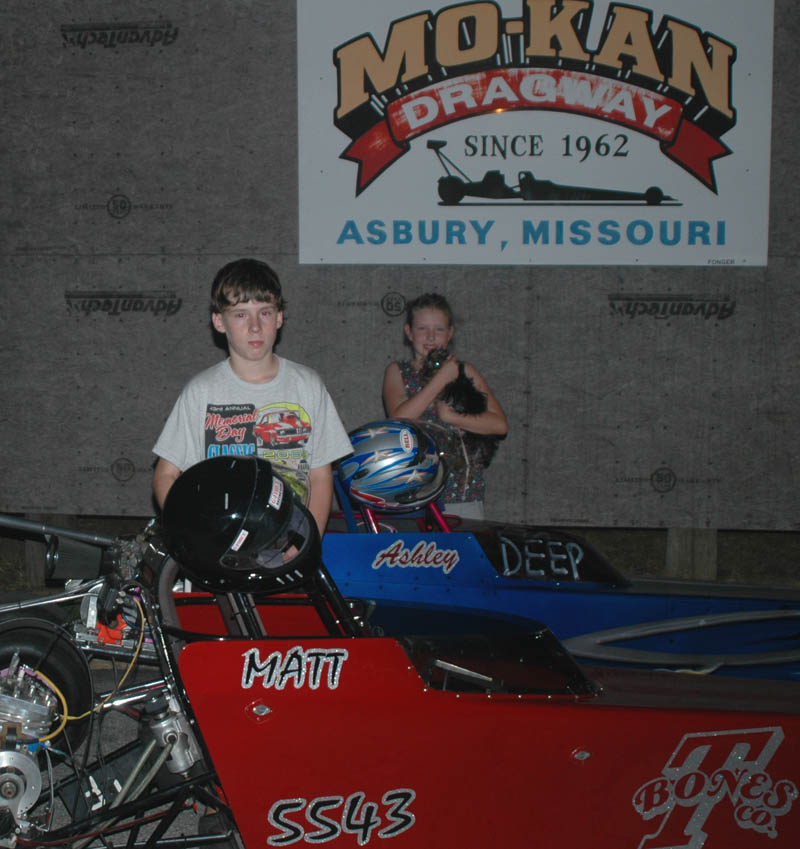 Matt Winkler was runner up in Jr Comp, giving the Winkler's a second in both JD classes,