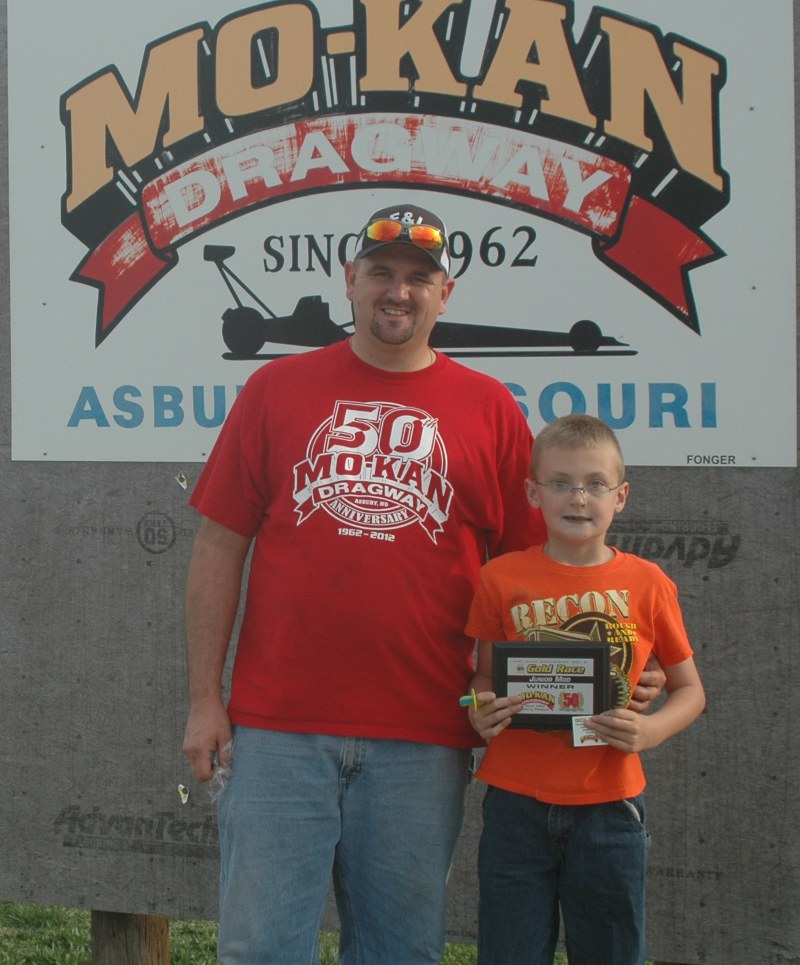 Blaine Rees starts his racing Career a winner at our NAPA Gold Race. Blaine won Jr Mod.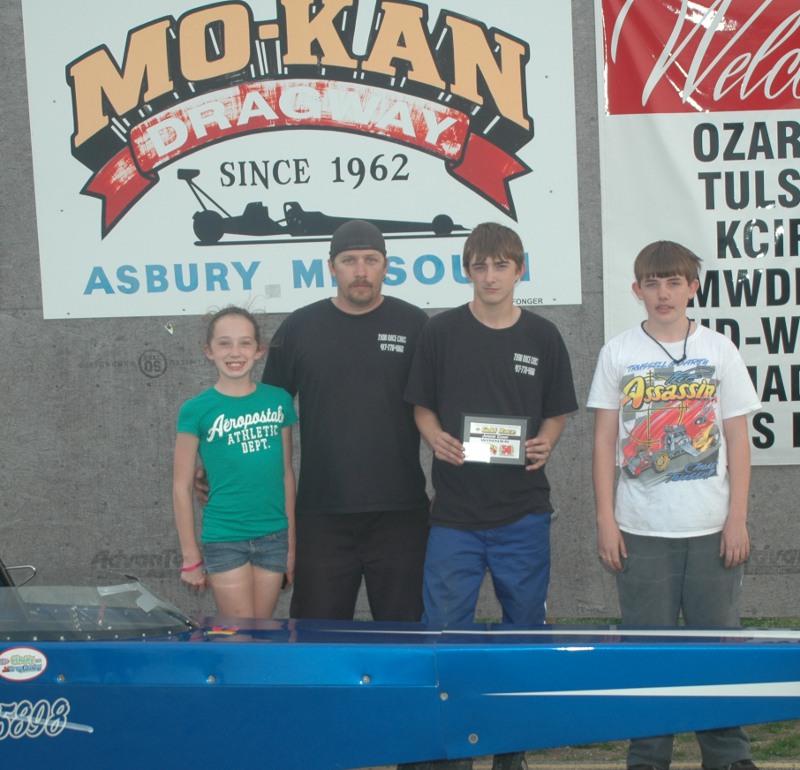 Joey McCune (with plaque) took the Gold Card in Jr Comp.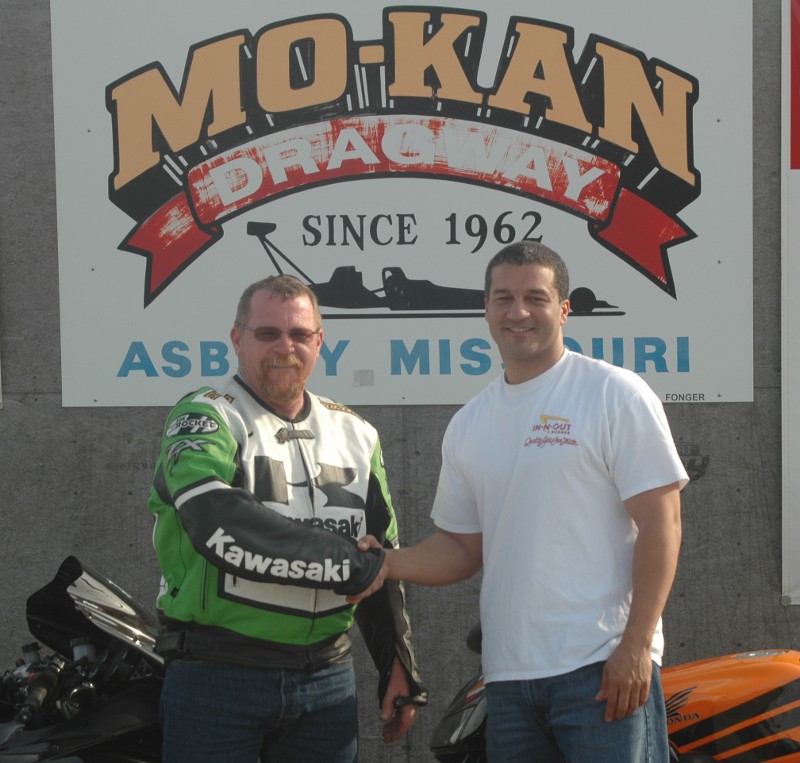 John Shaw, right, was the winner in Motorcycle and Michael Moore was runner up.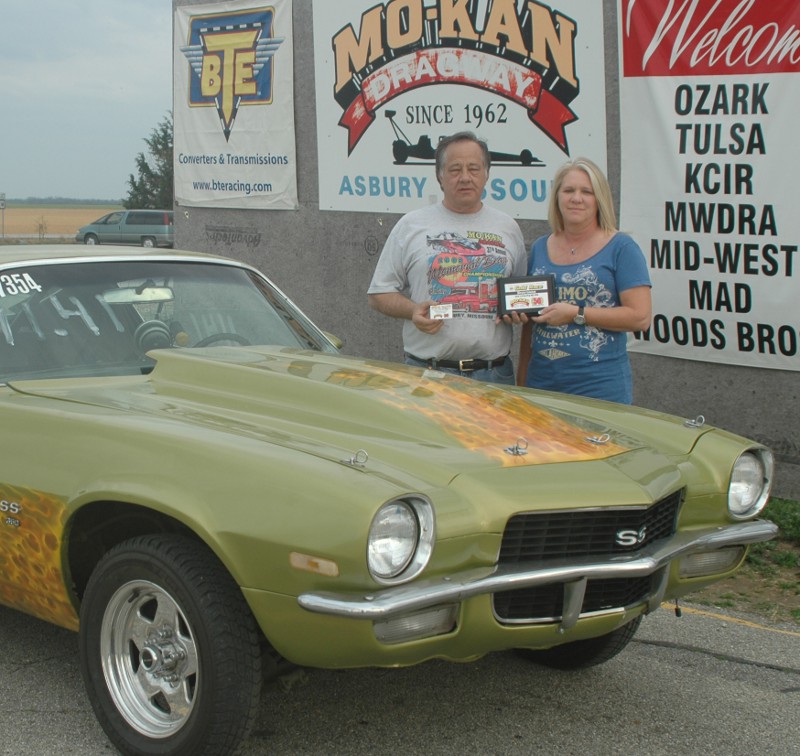 Tom Wilson was the winner in Sportsman, and besides the Gold Card, he got the special edition 50th Annv. Plaque.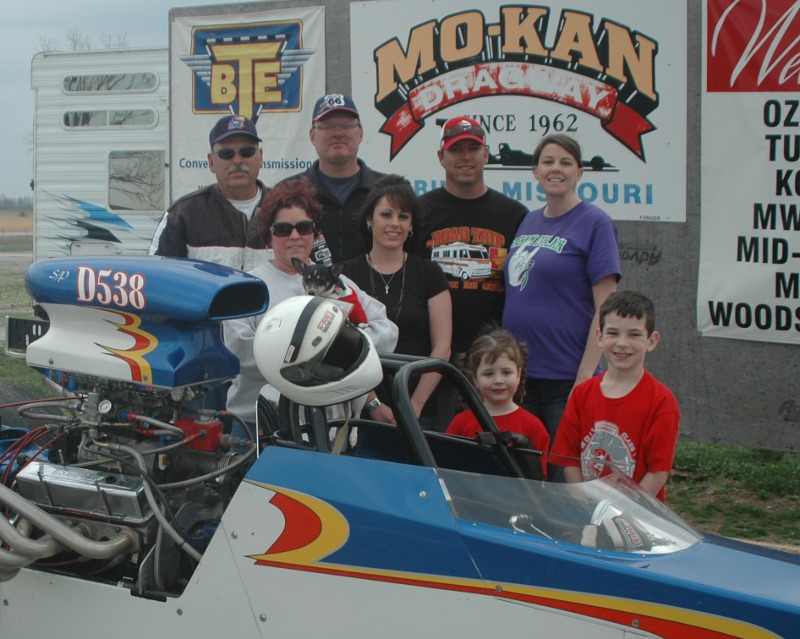 Mo-Kan Hall of Fame member Jim Peak, left, won the Gold Card in Super Pro.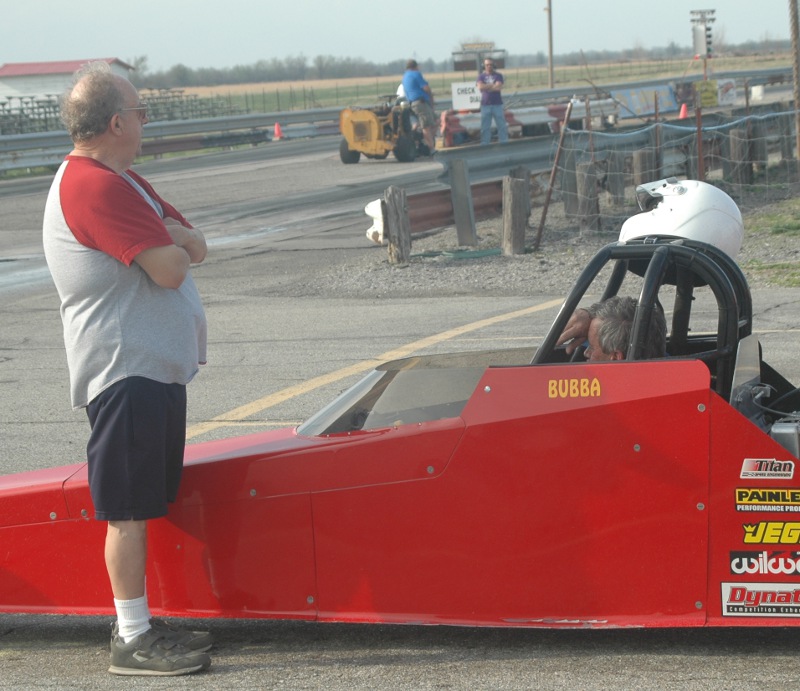 Bubba Foster is in a staring contest with water box Jim, and Marty has a headache.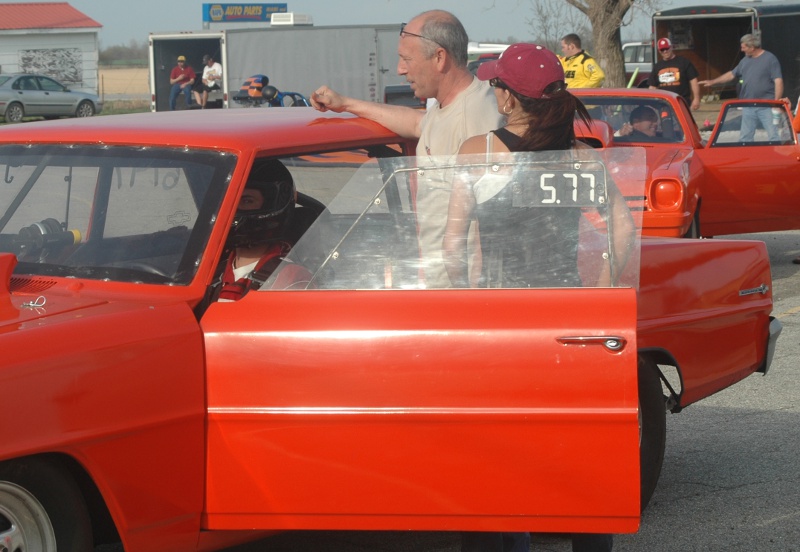 Nathan Prater made the trip from Lincoln, Ar, went to rd 4. in round Super Pro.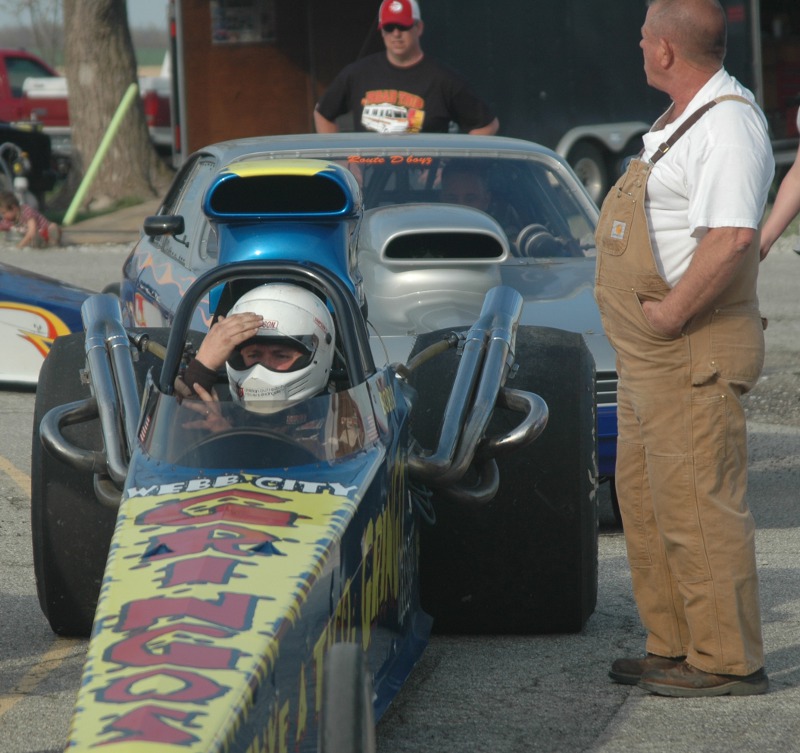 Bobby Beyer Jr. went rounds in his newly front halfed dragster.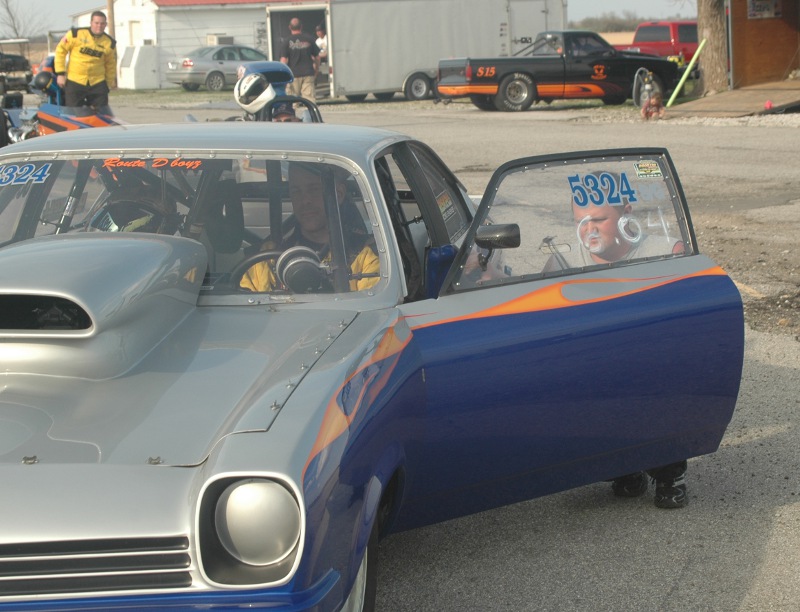 Chris Damico went to the semis in S/P with his Driskell powered Vega.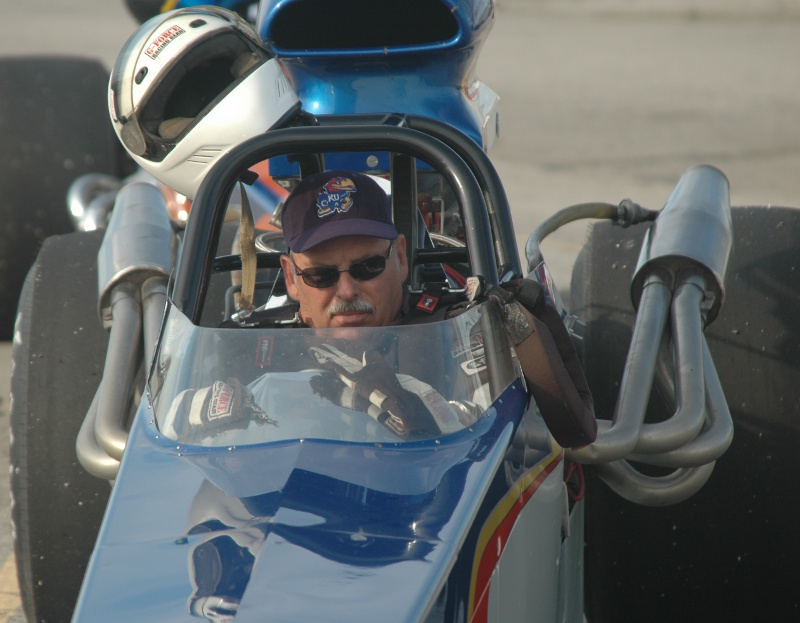 The man Jim Peak, Super Pro winner.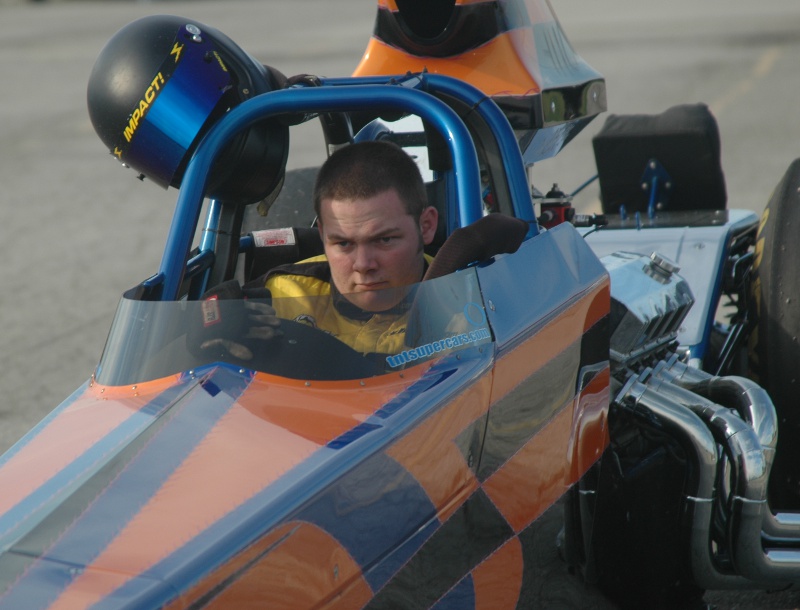 Cody Moore is a study in concentration as he readies for round one.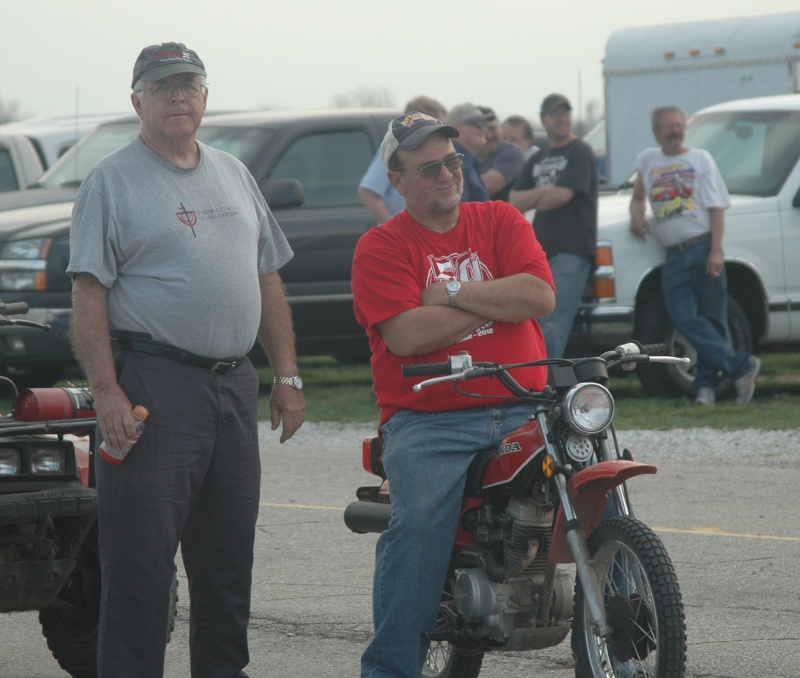 Lots of drag racing experience here, Mo-Kan Hall of Fame members Ken Zeller and Greg Rees.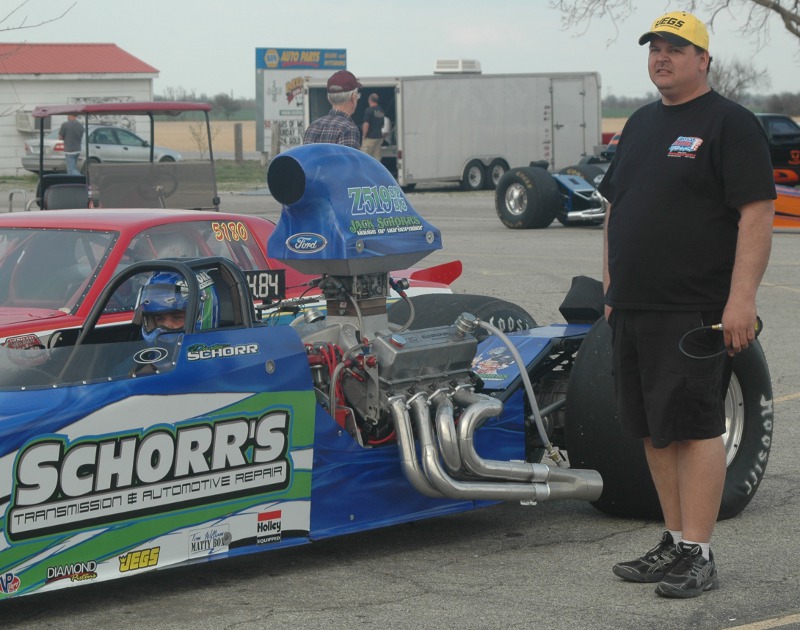 Dustin Schorr waits for round 5.