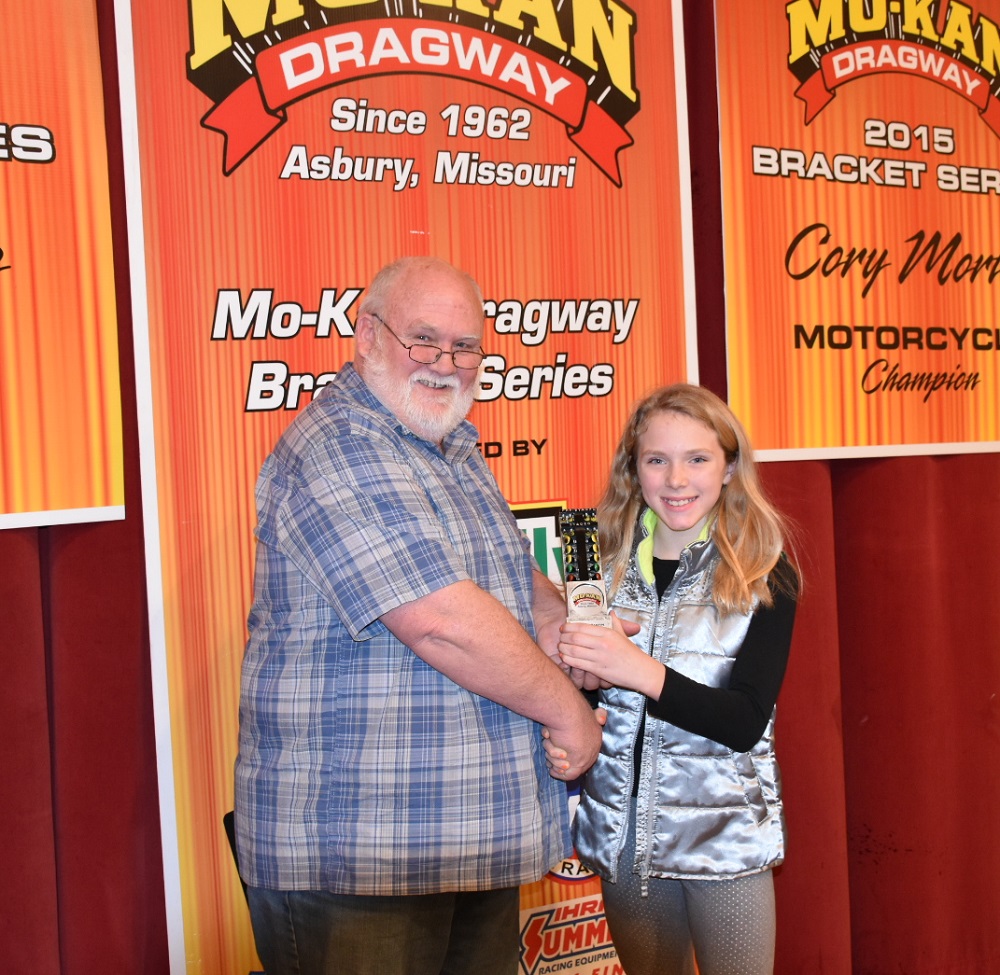 Allee Martin get her award for taking the 2015 Jr Mod Championship. Allee was also the Jr Mod rookie of the year.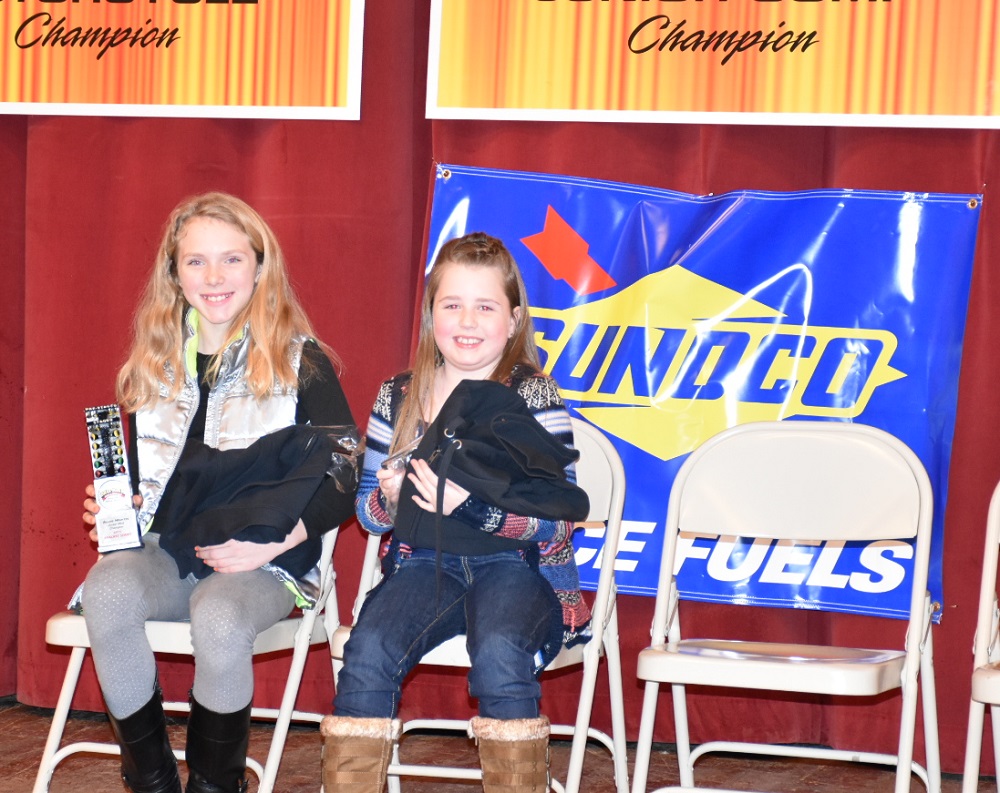 Allee Martin, left and Khloey Peak first and second in Jr Mod, 2015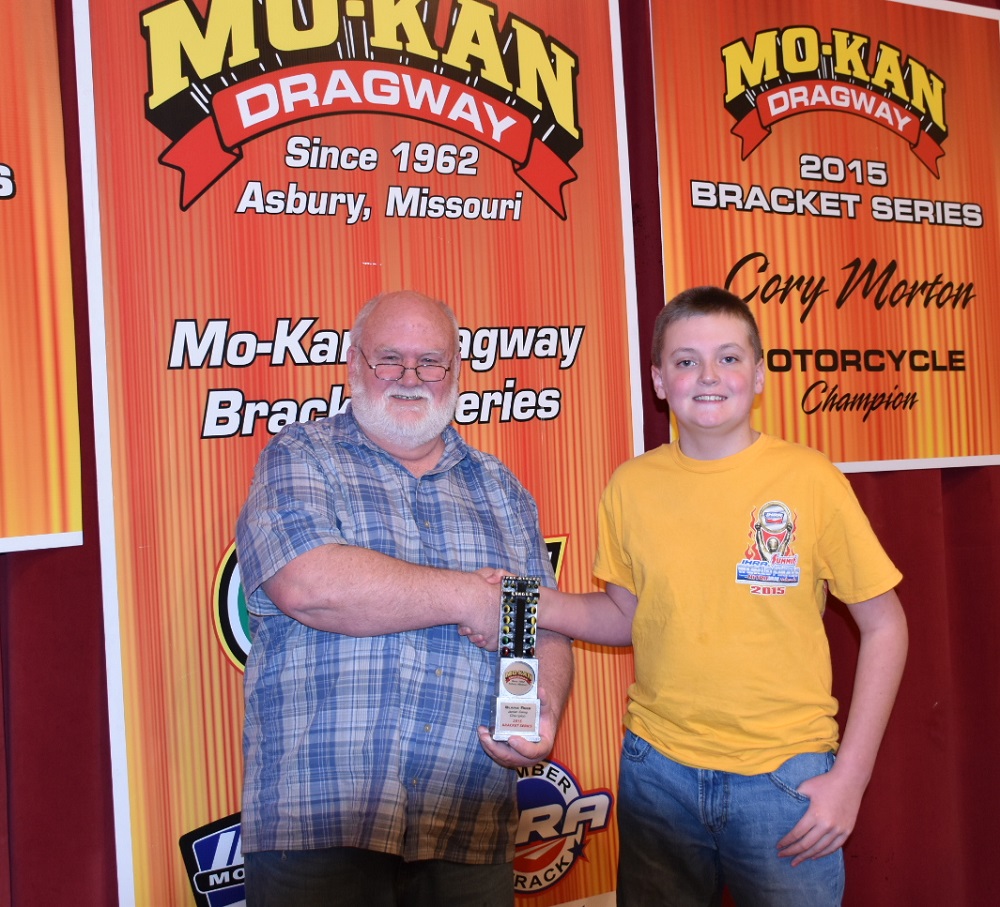 Blaine Rees gets the trophy for his 2015 Championship in Jr Comp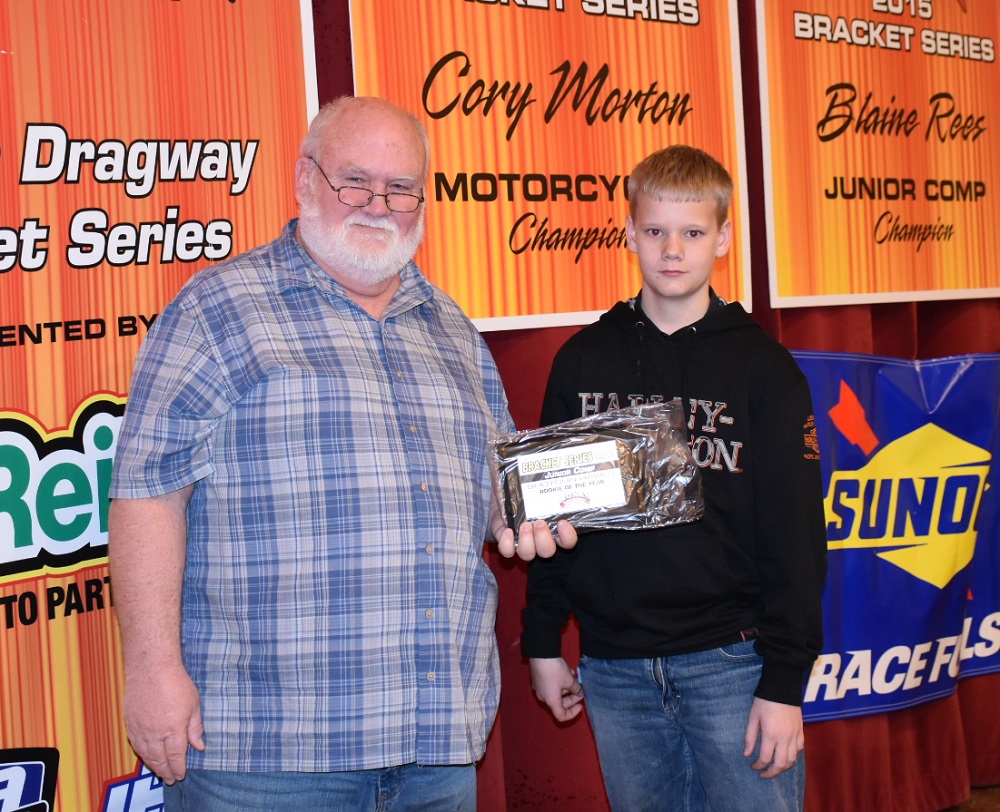 Shotgun Hawes was selected as the Jr Comp Rookie of the year.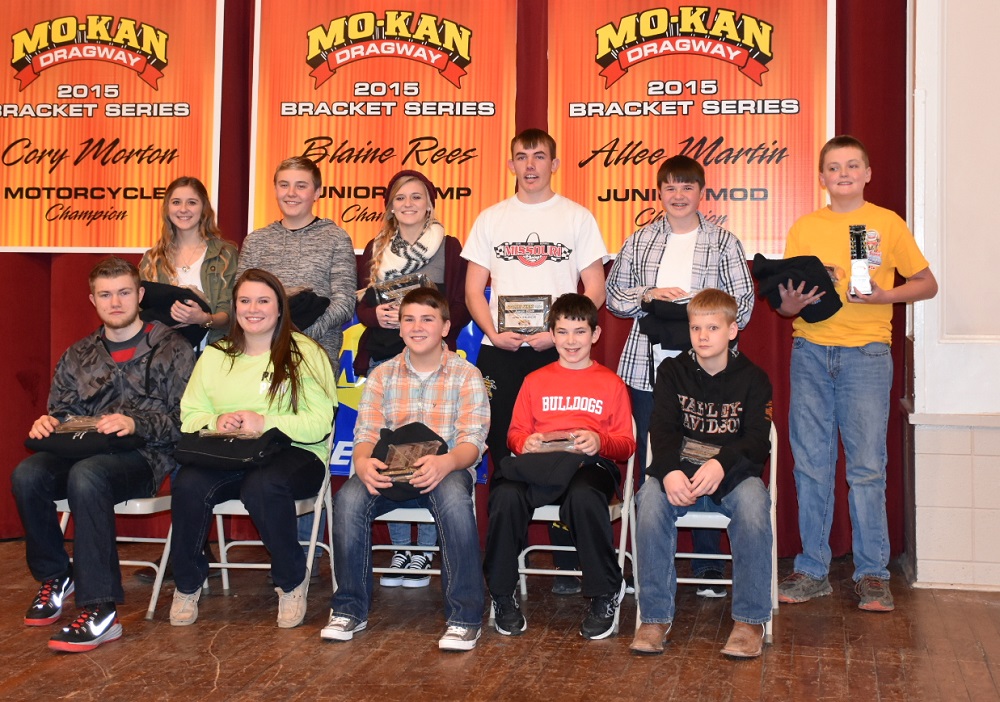 The top ten in Jr Comp at Mo-Kan for 2015;
Back row, left to right, Jenna Capra, Tyler Lloyd, Jordyn Capra, Brady Taylor, Andrew Goss and Blaine Rees.
Front row, left to right, Lee Marcum, Savana Bennett, Seth Ferguson, Cam Peak, Shotgun Hawes