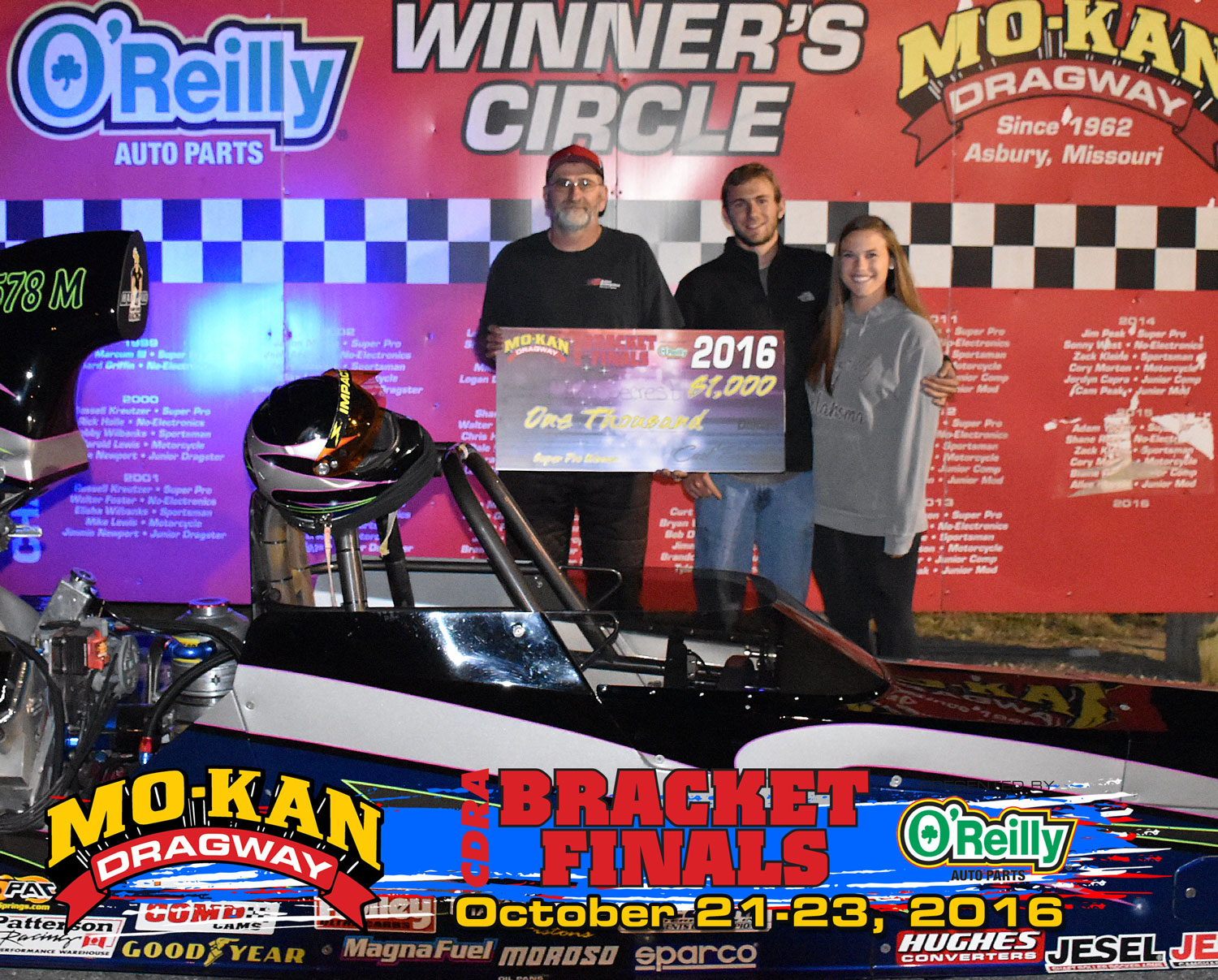 Saturday's winner in Super Pro, Mike Secrest.
Walter "Bubba" Foster took the No-Electronics win on Saturday.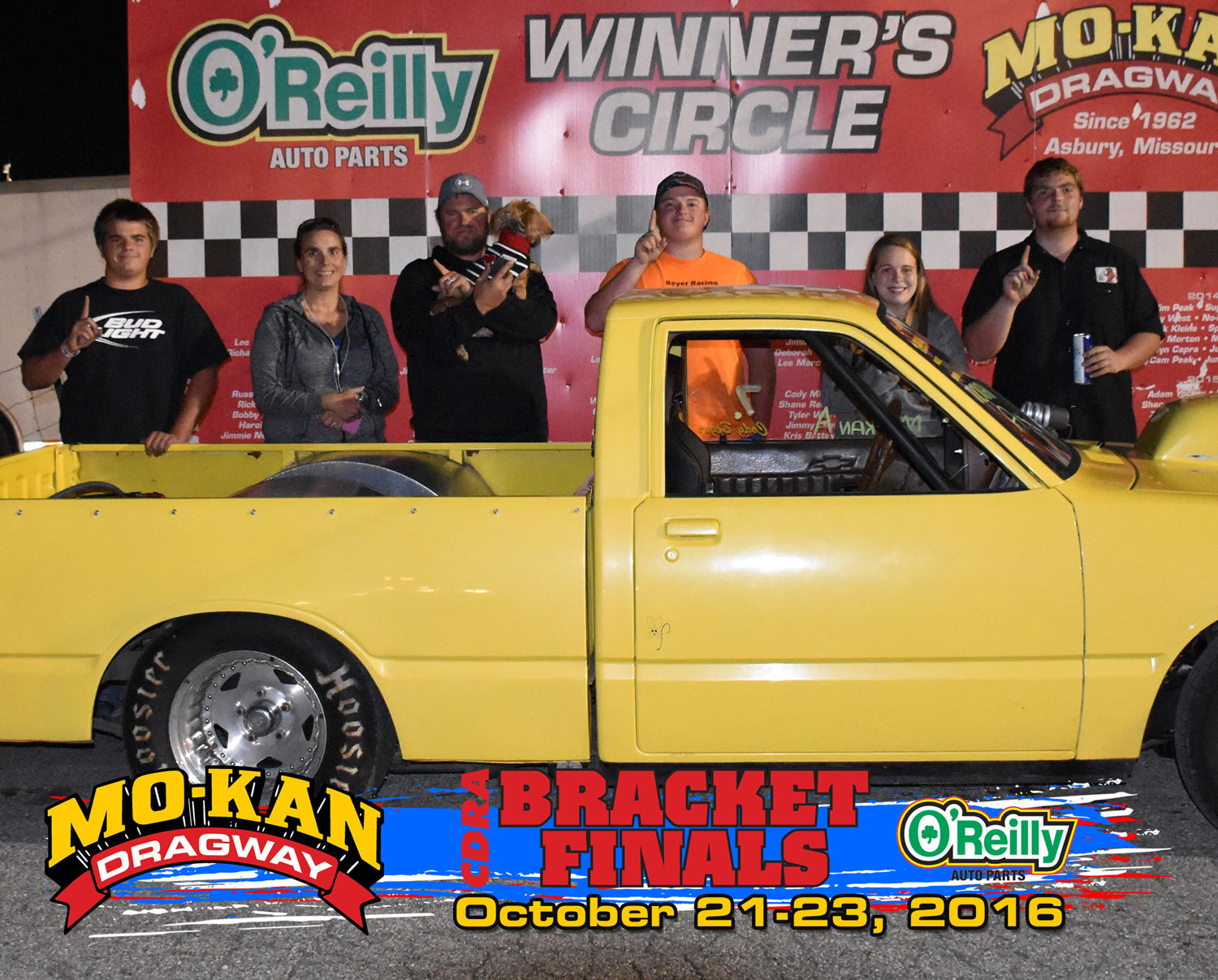 The Sportsman win on Saturday went to Bobby Beyer III.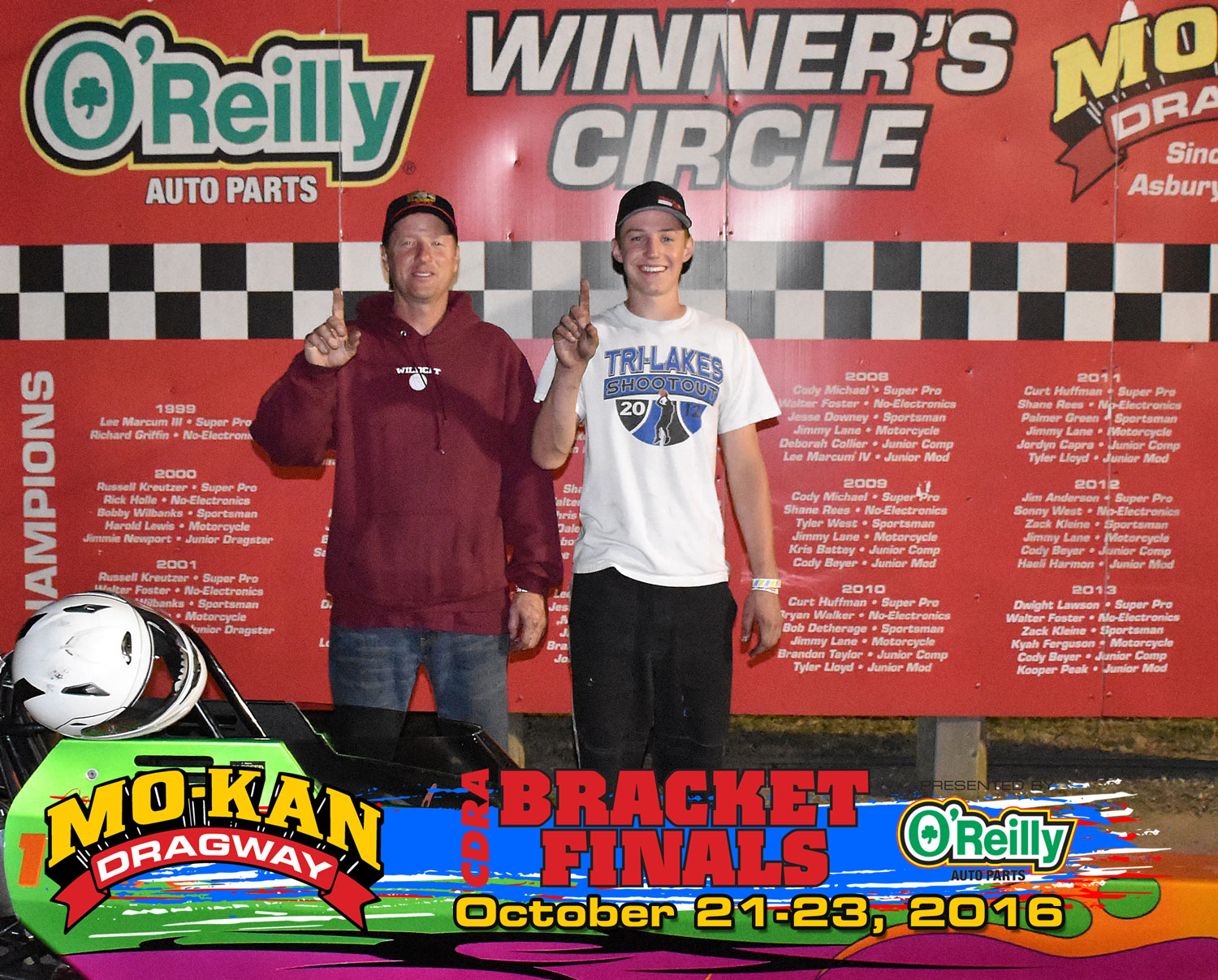 Andrew Scott won in Junior Dragster on Saturday.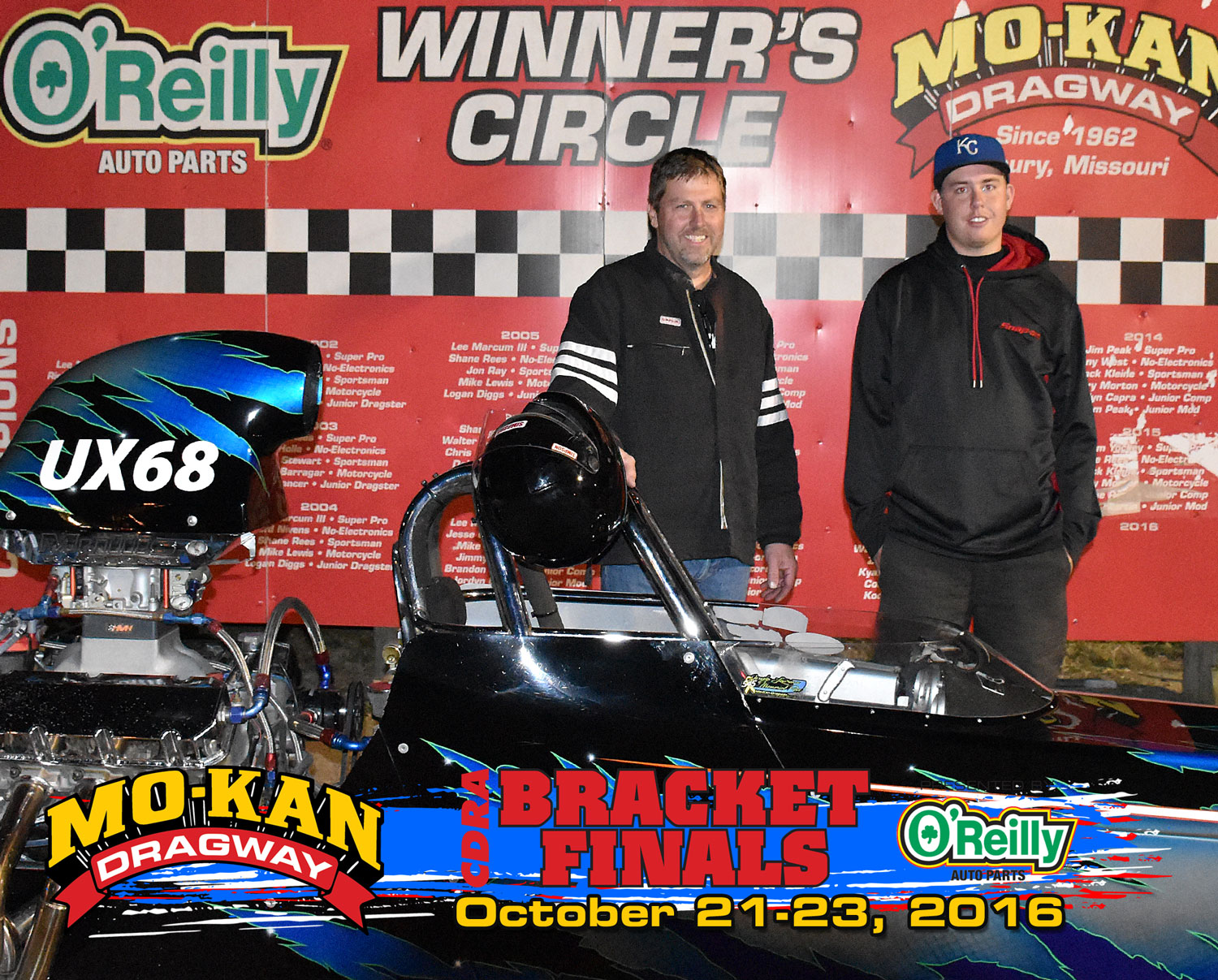 Kendall Umholtz took the win in Super Pro Race of Champions for Team KCIR.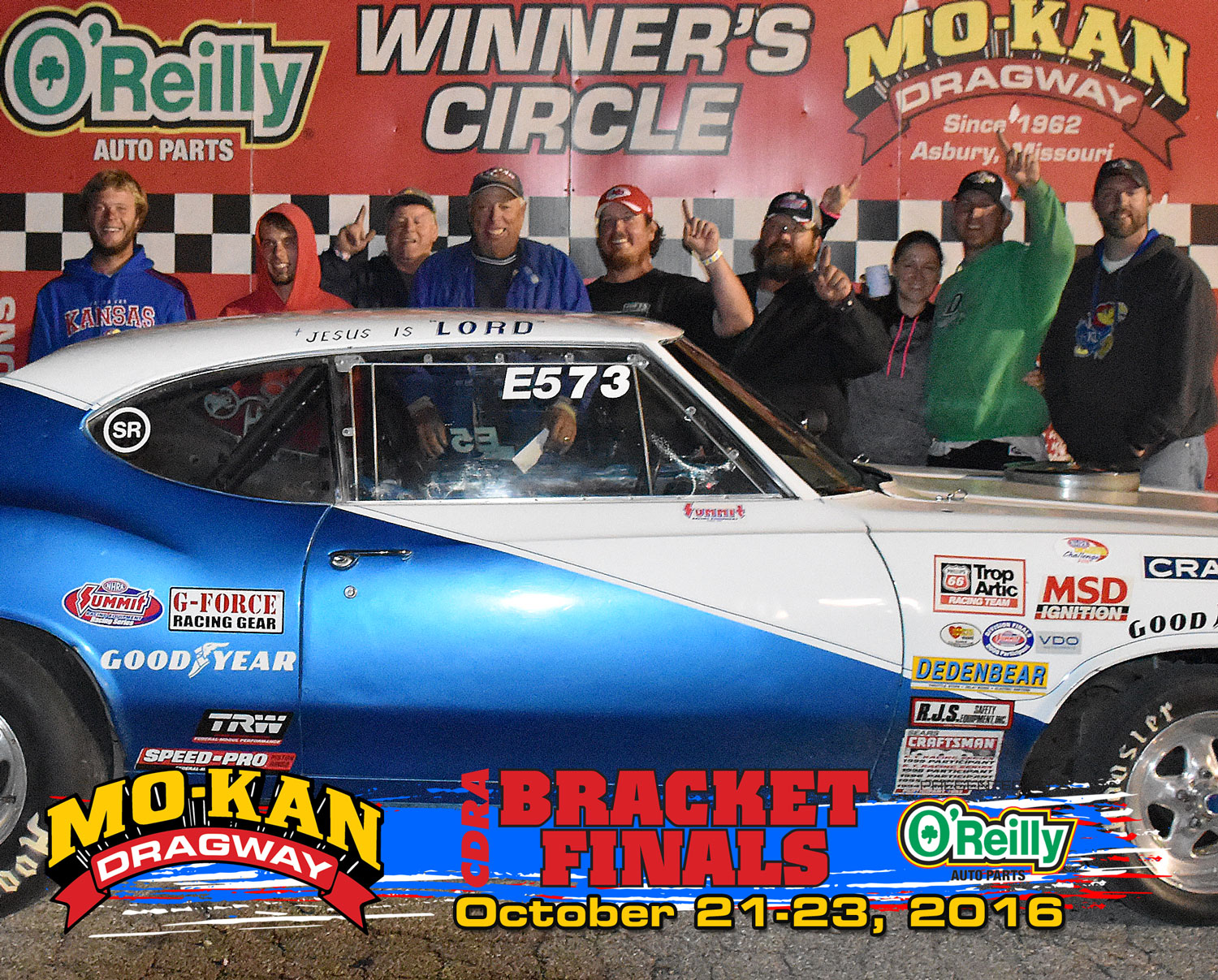 The No-Electronics Race of Champions win went to Glen Amerine for Team Heartland Park Topeka.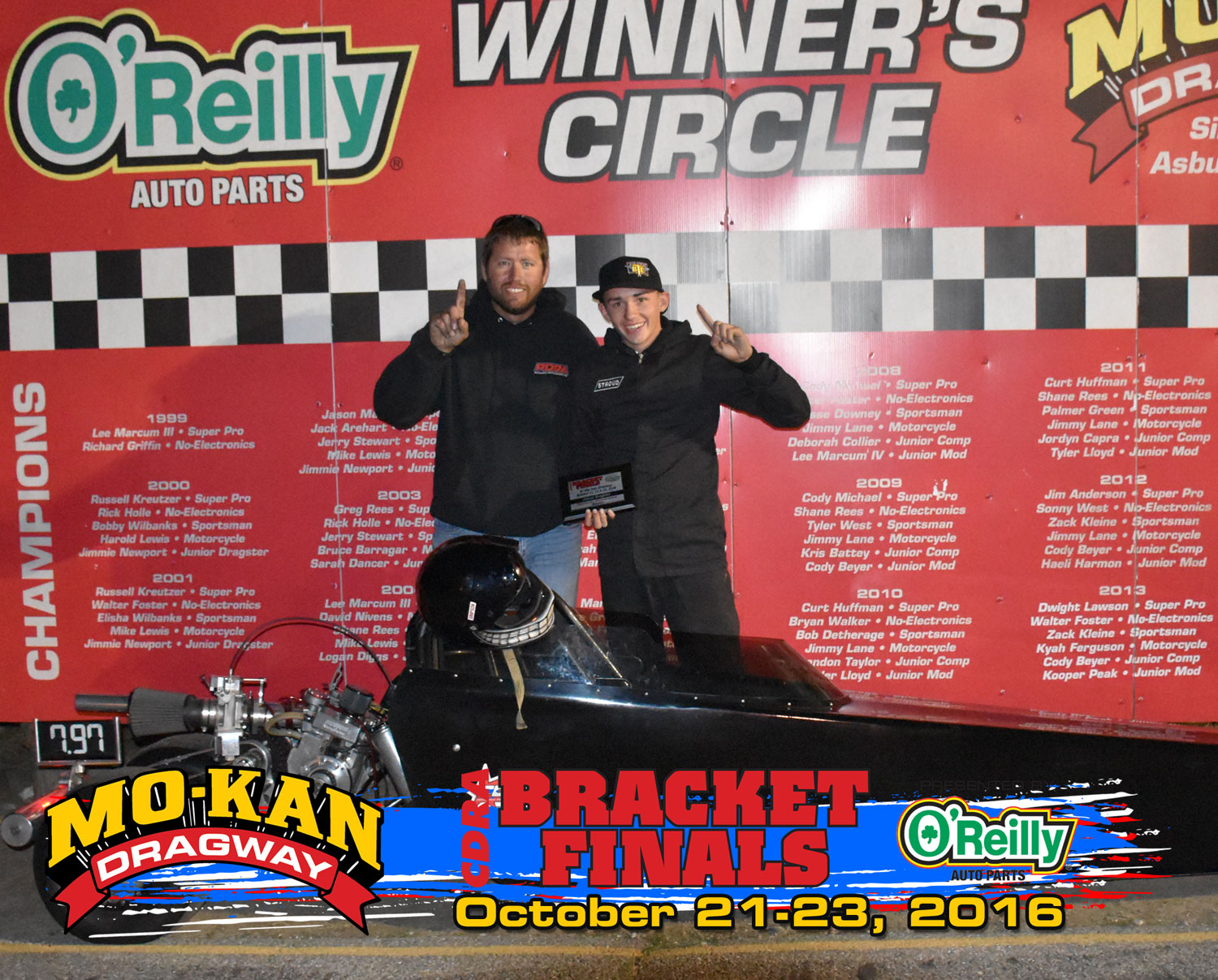 Brayden Staab won the Junior Dragster Race of Champions for Team Great Bend.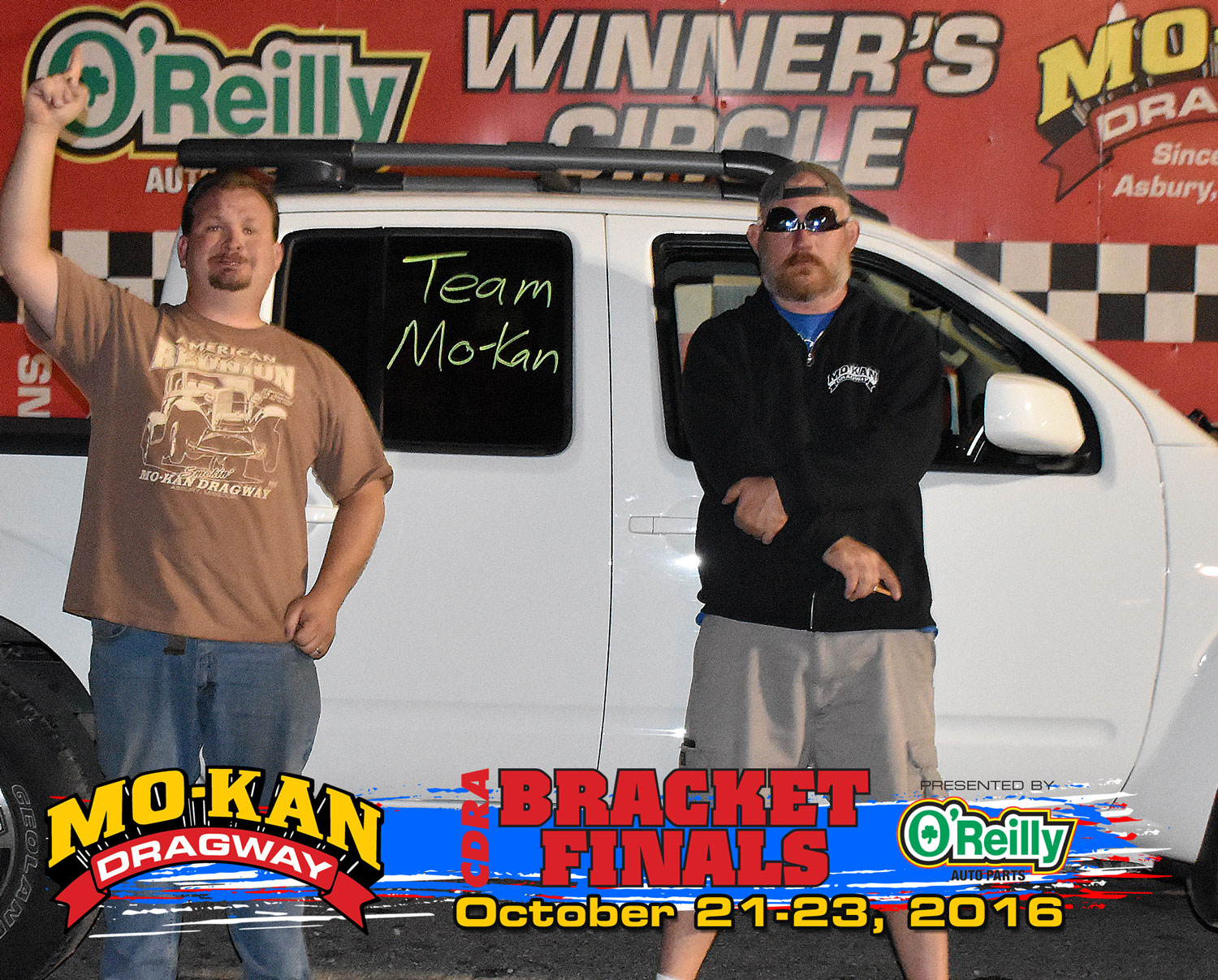 Craig Blanton (left) won the Track Manager's race for Team Mo-Kan.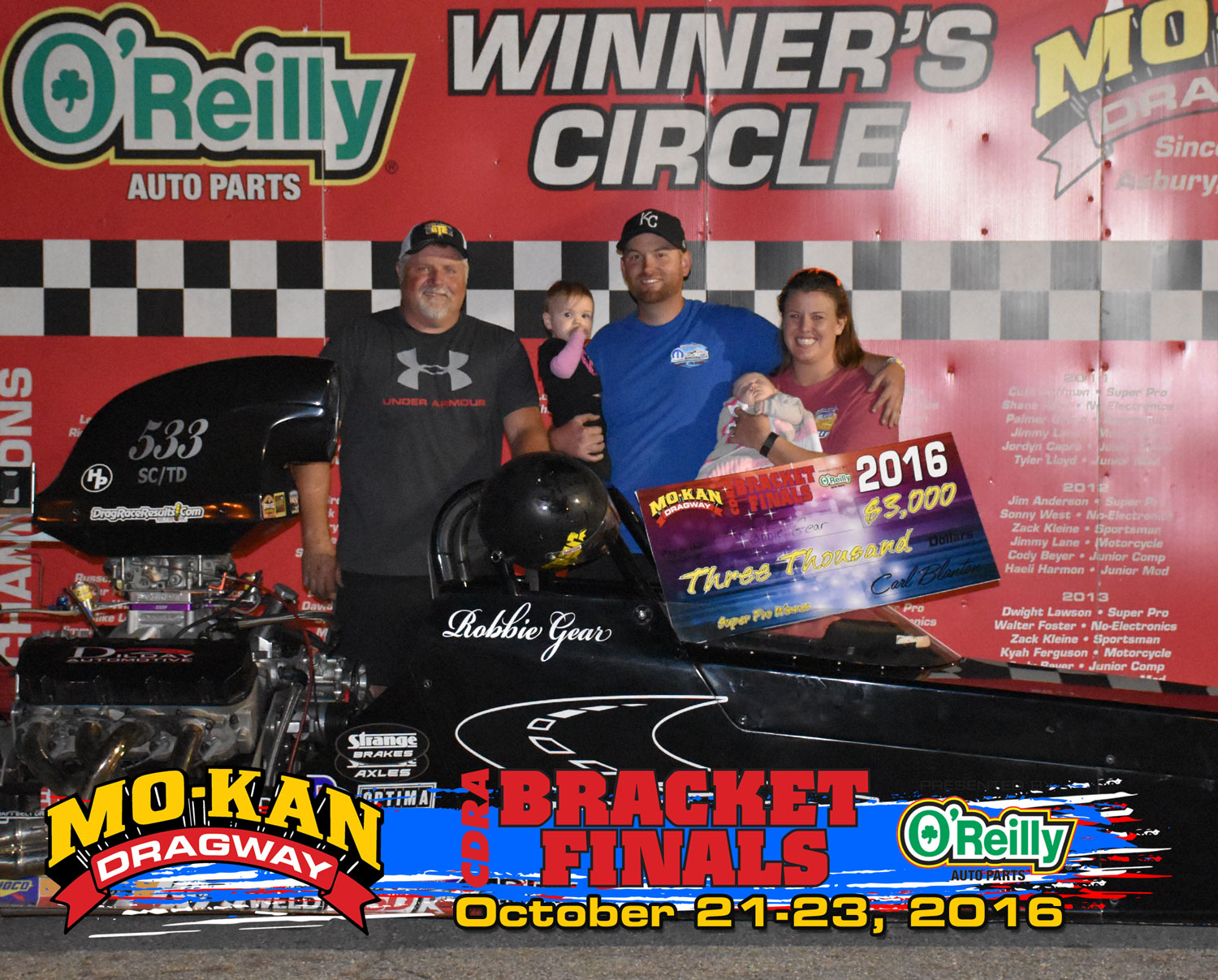 Robbie Gear took home the win in Super Pro on Sunday for Team KCIR.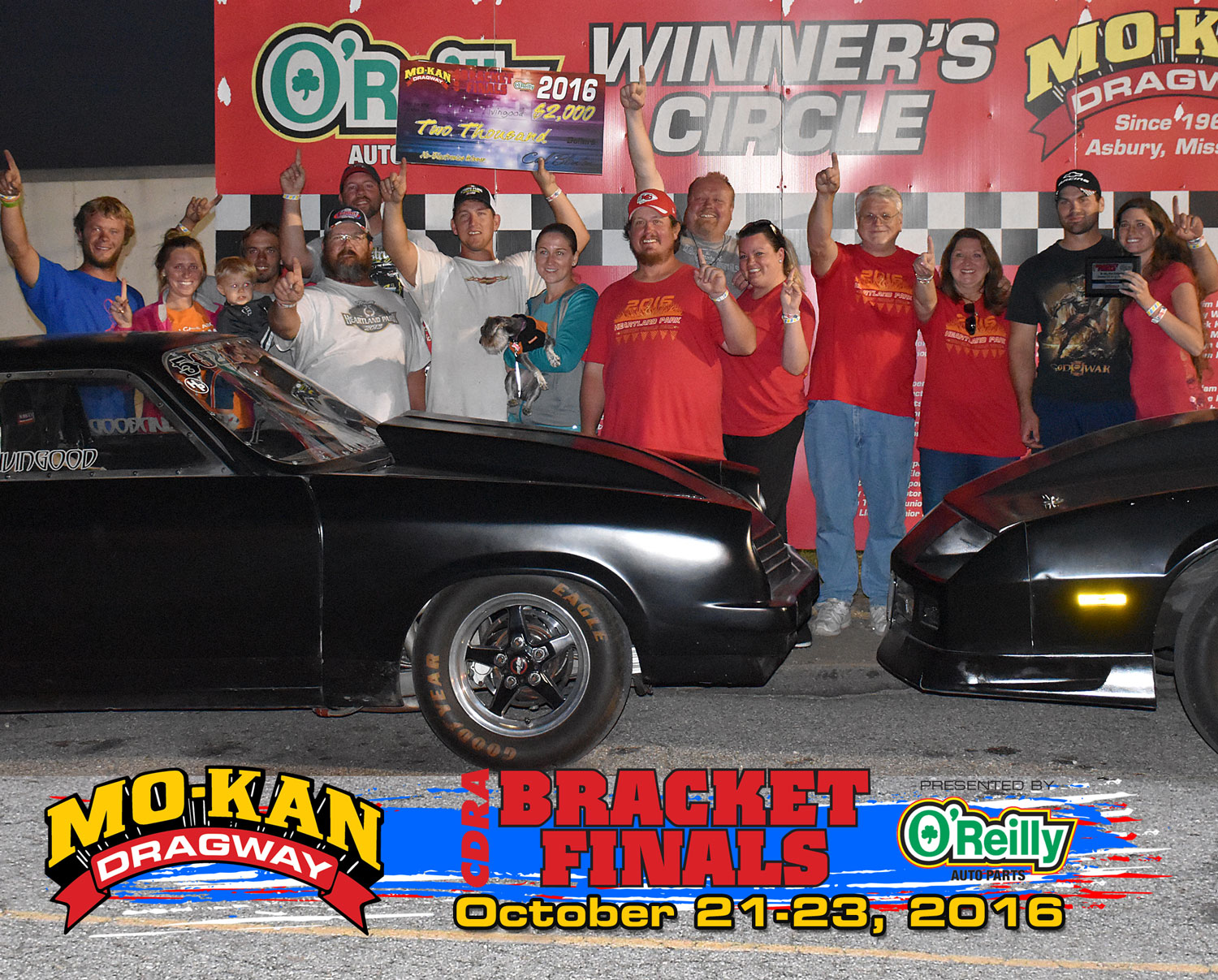 Team Heartland Park Topeka doubled up on Sunday with a win in No-Electronics for Chris Livingood and a Sportsman win for John Dost II.
Andrew Scott (left) and James Foreman (right) made it an all Team Ozark Raceway Park final in Junior Dragster on Sunday. Andrew Scott won, making a clean sweep in JD for the weekend.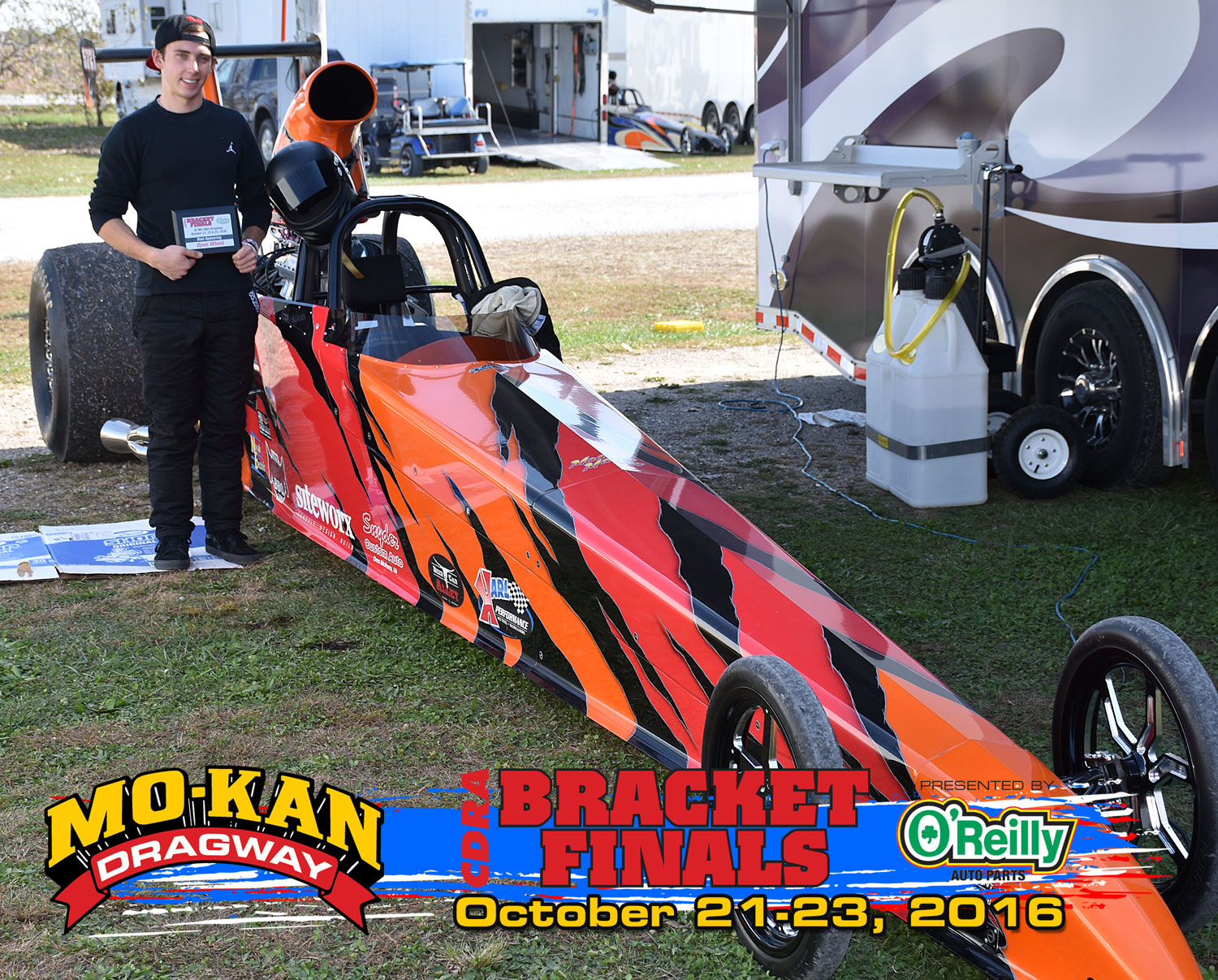 Best Appearing Open Wheel honors went to Robbie Massey.
Best Appearing Junior Dragster honors went to Logan Medcalf.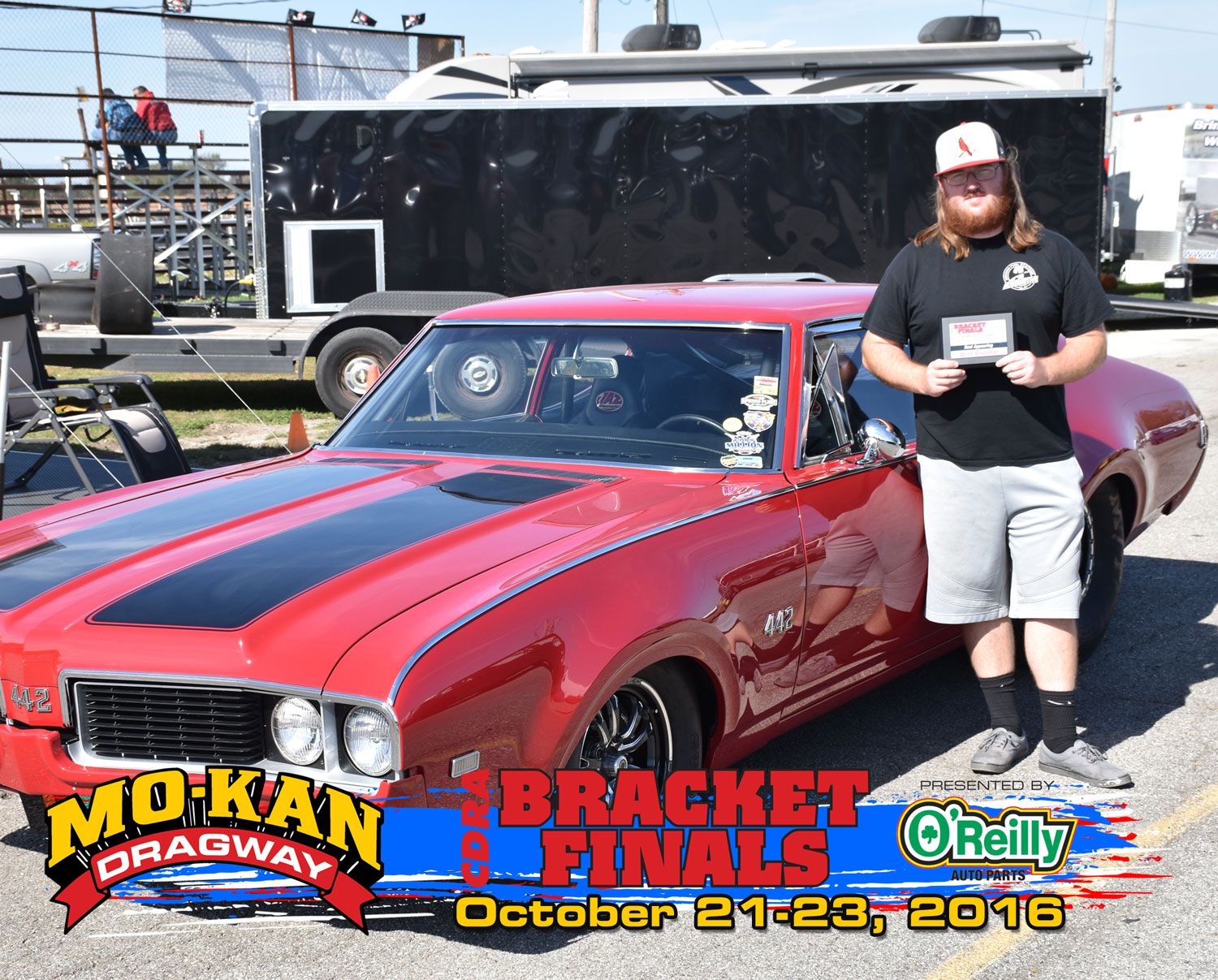 Best Appearing Door Car honors went to Logan Diggs.