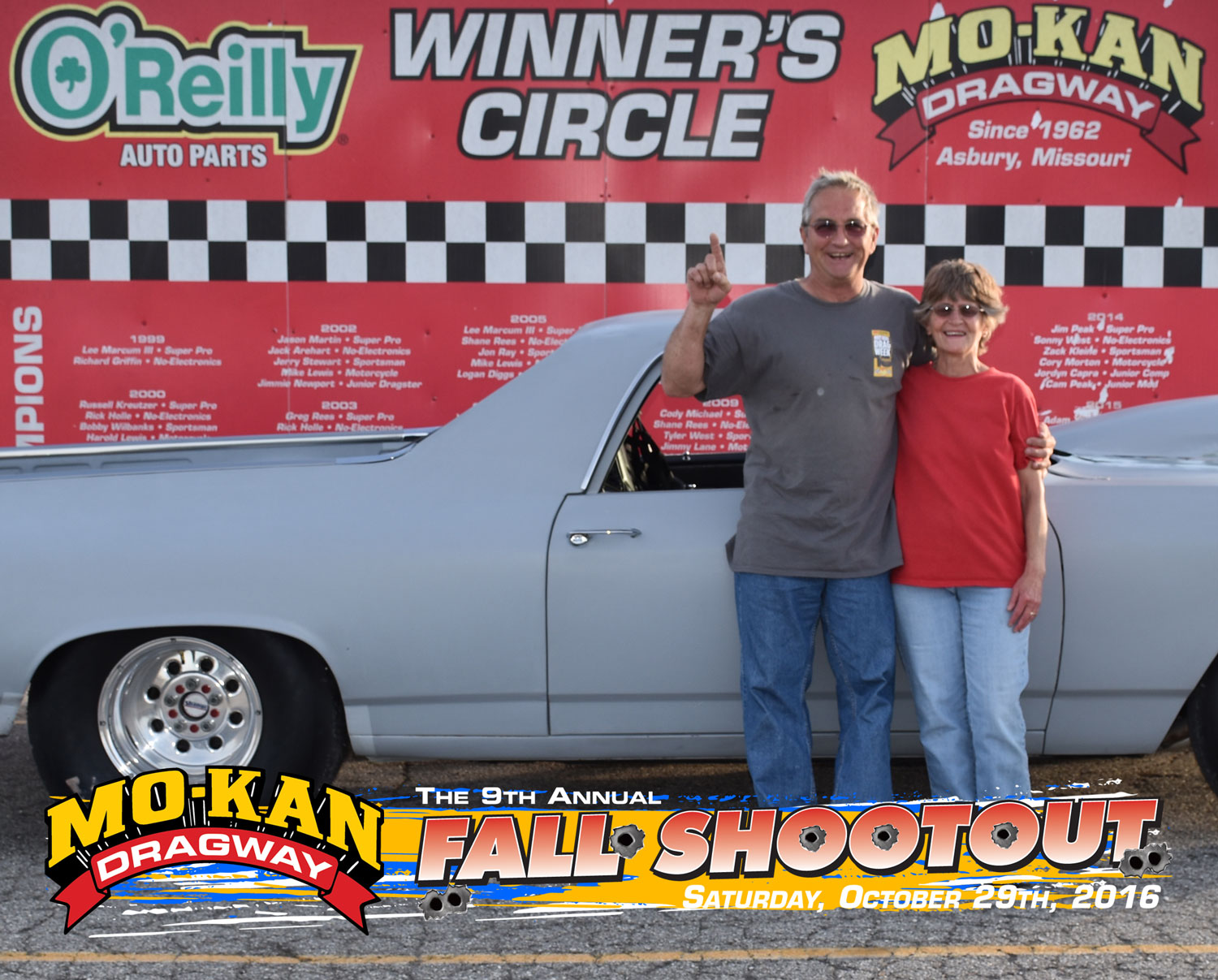 Chuck Berve nabbed a win in the 11.00 Wild Street class.
Two weeks in a row the yellow LUV is in the O'Reilly Auto Parts Winner's CIrcle. This time with Cody Beyer taking a win in 12.00 Hot Street.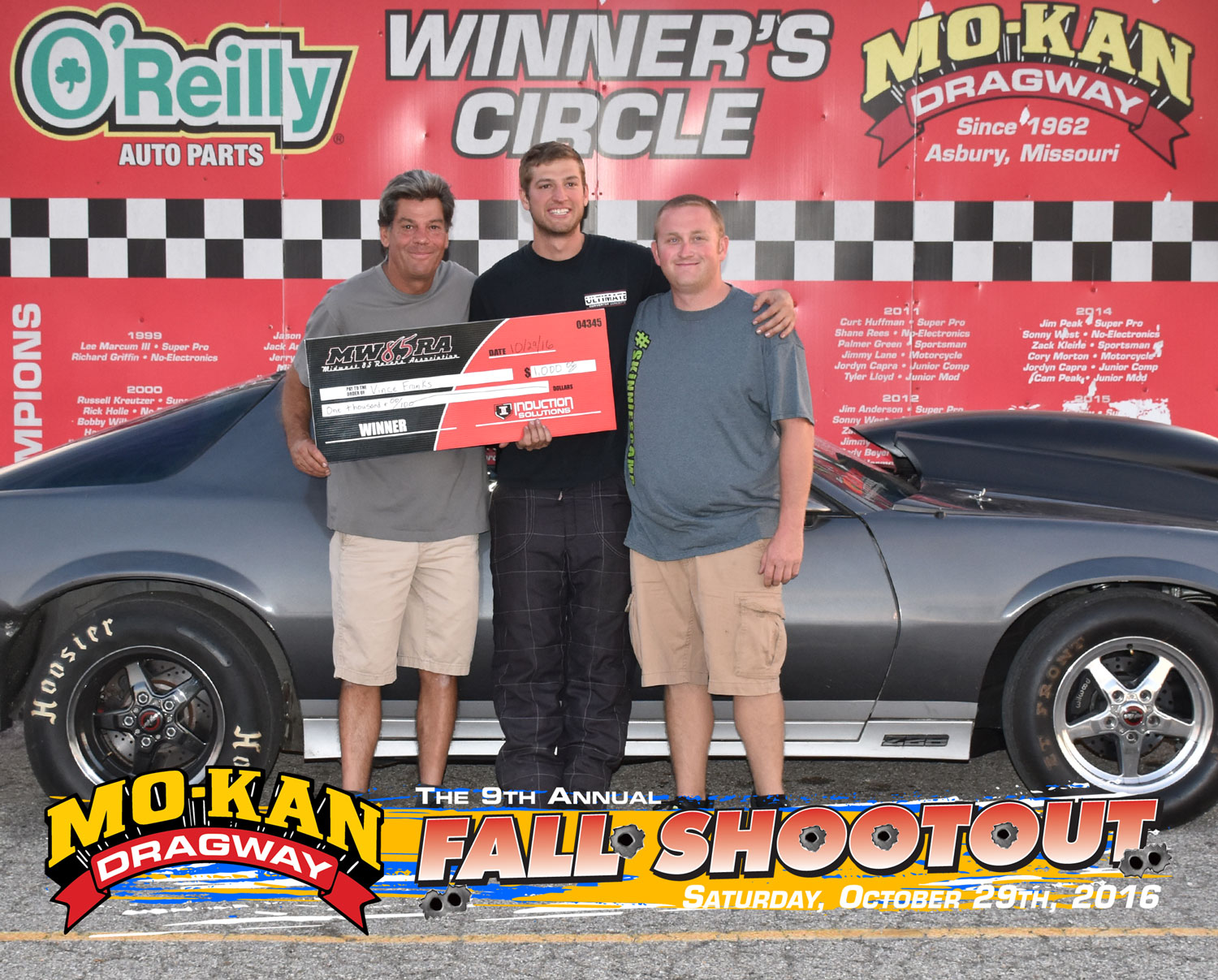 The Induction Solutions Mid-West 8.5 Racer's Association win went to Vince Franks who was consistently in the 5 teens all day with the nitrous Camaro.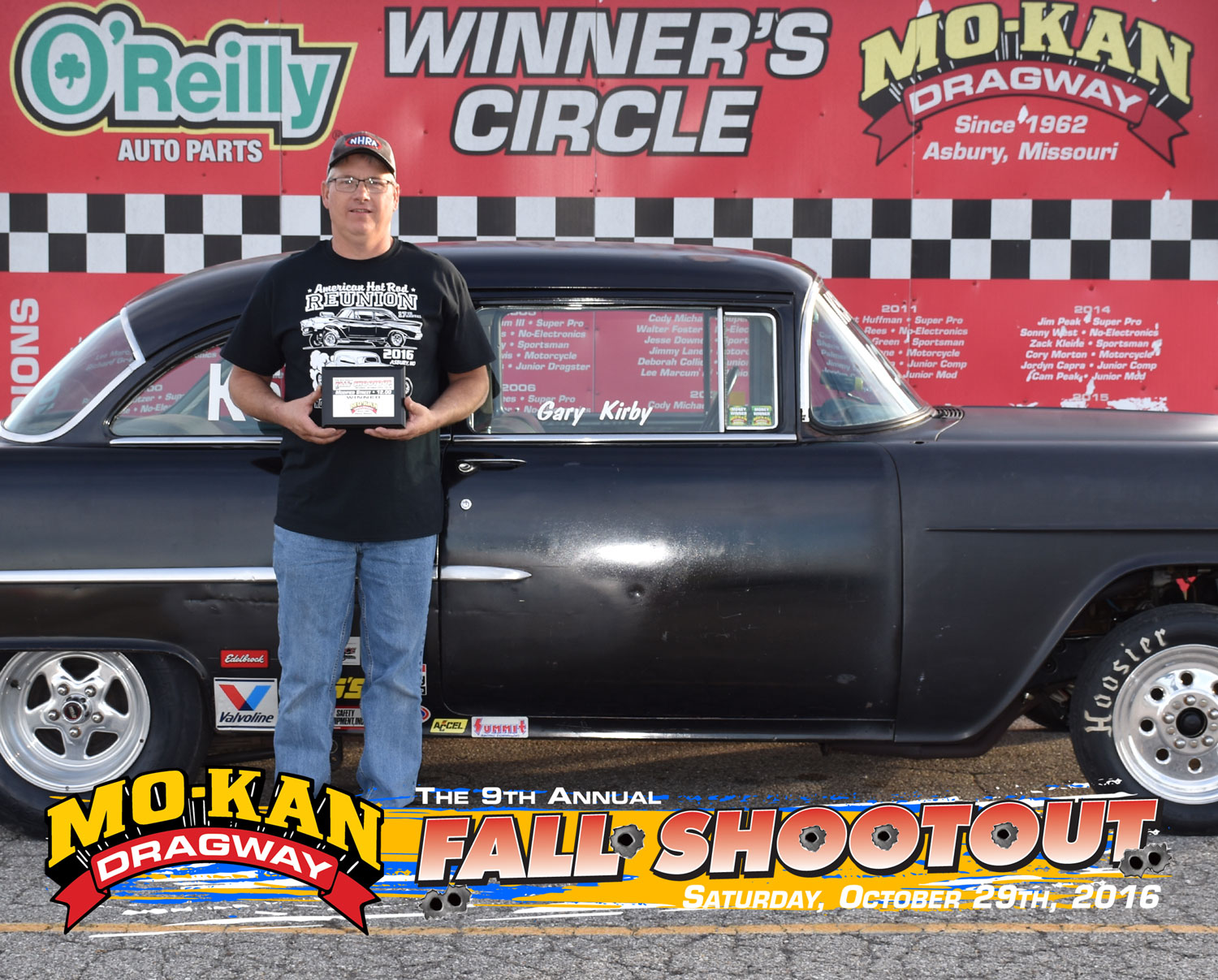 Gary Kirby took the win in 13.00 Modified Street with his 1955 Chevrolet.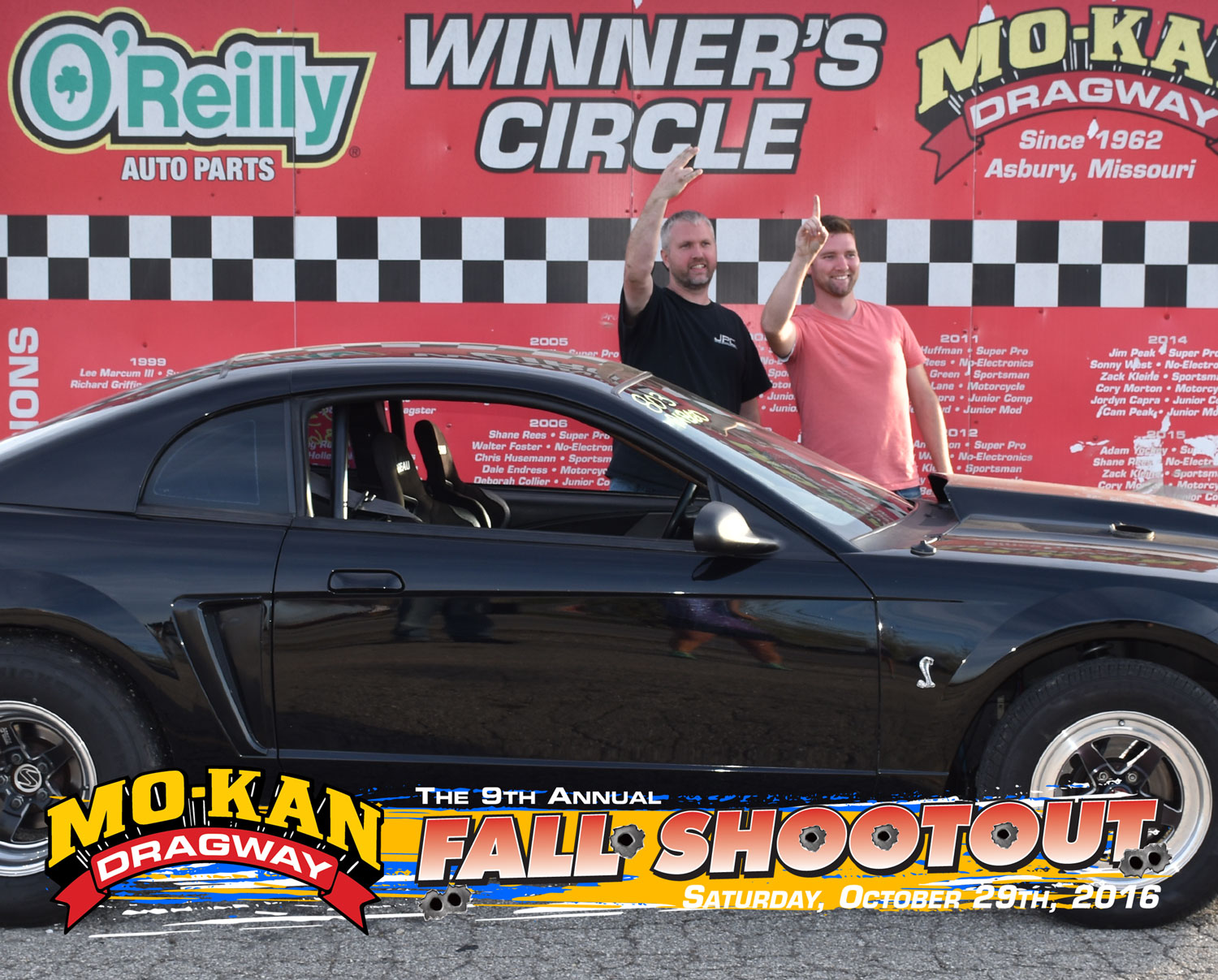 Boo Kvamso was the winner in the Stock Block Shootout PA360 class with his turbo 5.3 2003 Mustang Cobra.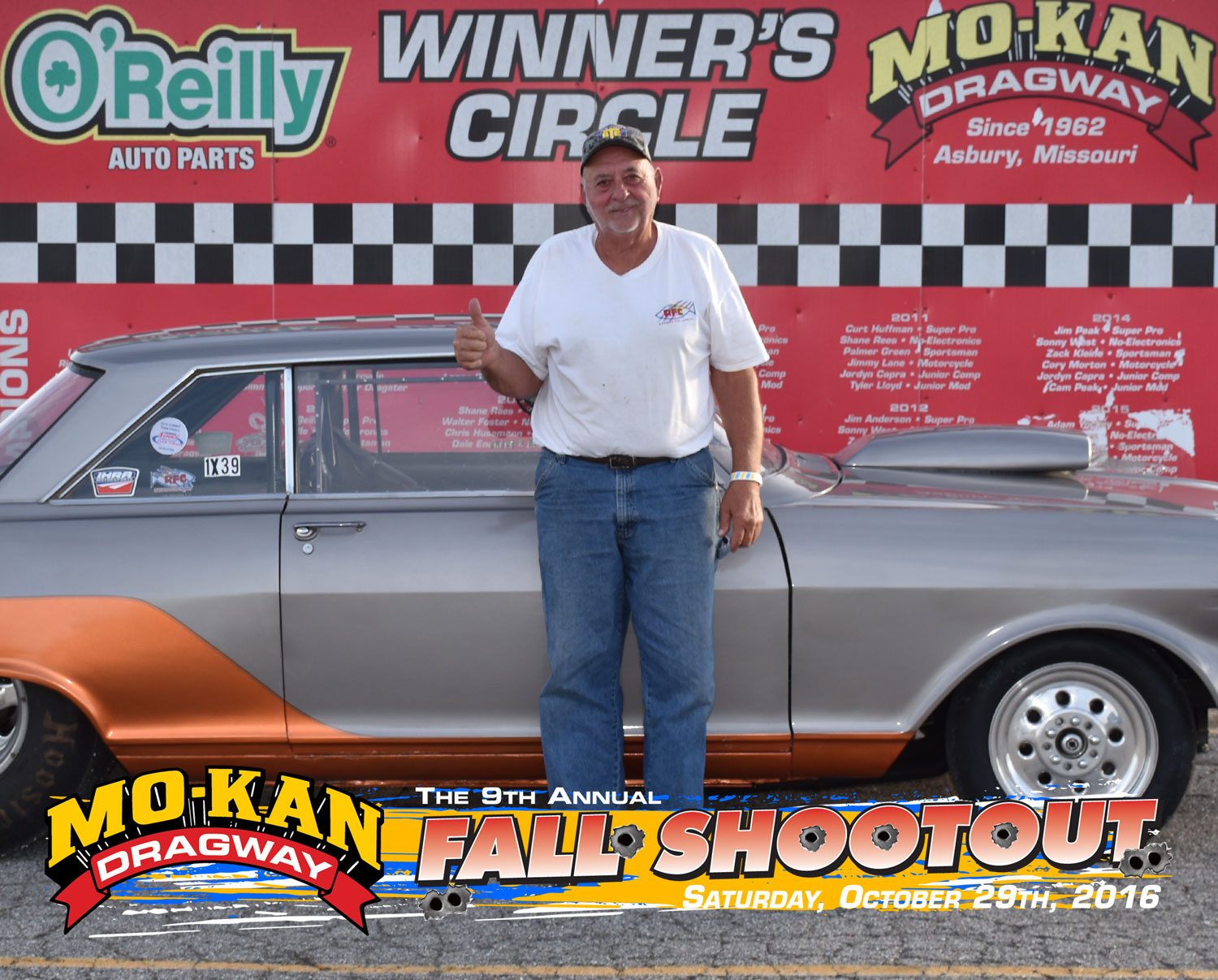 Dan Stevens bested the rest of the 10.00 Outlaw Street contestants for the win.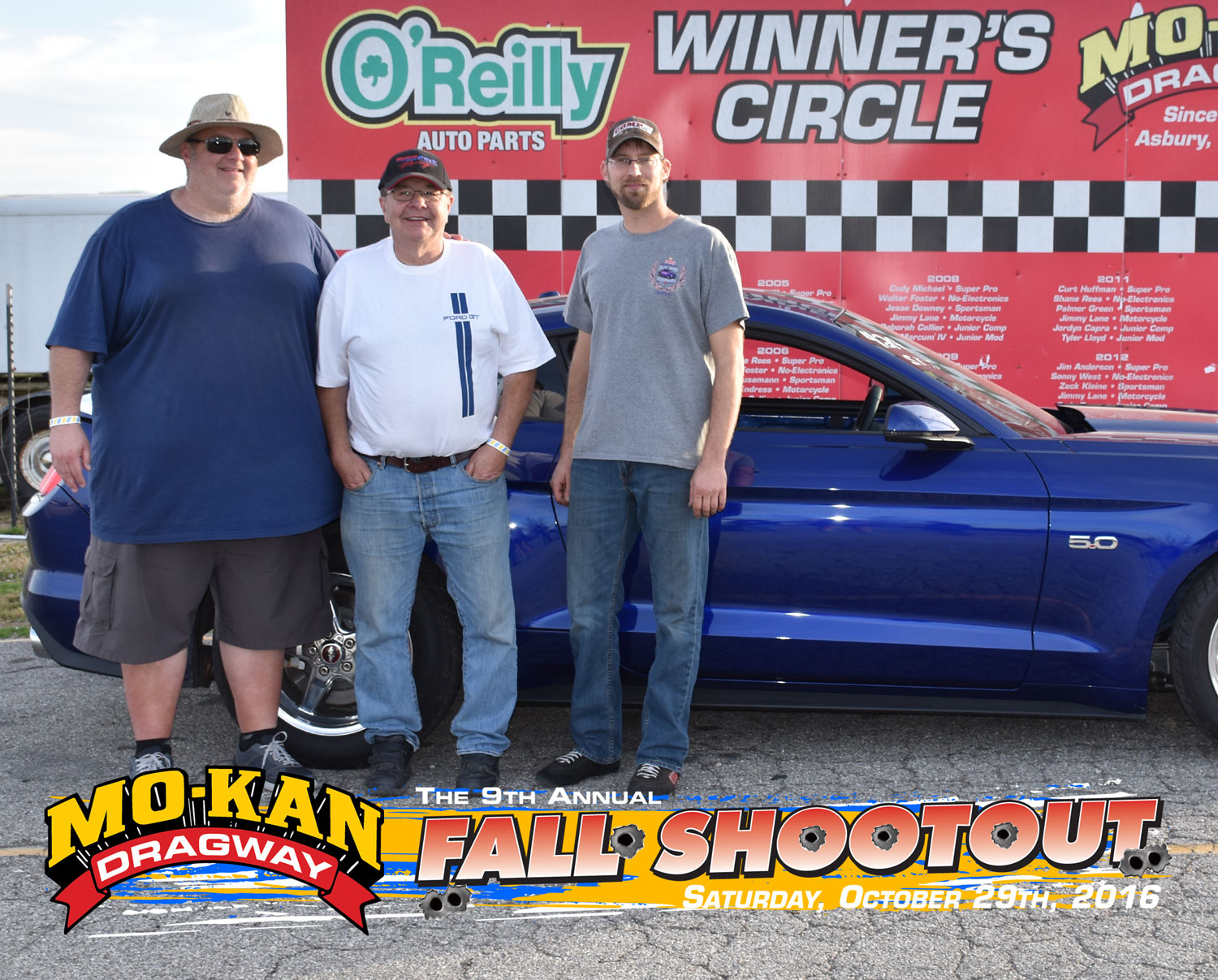 The top honors in Stock Block Shootout NA310 went Justin Timmerman in the Archangel Motorsport's 2015 Mustang.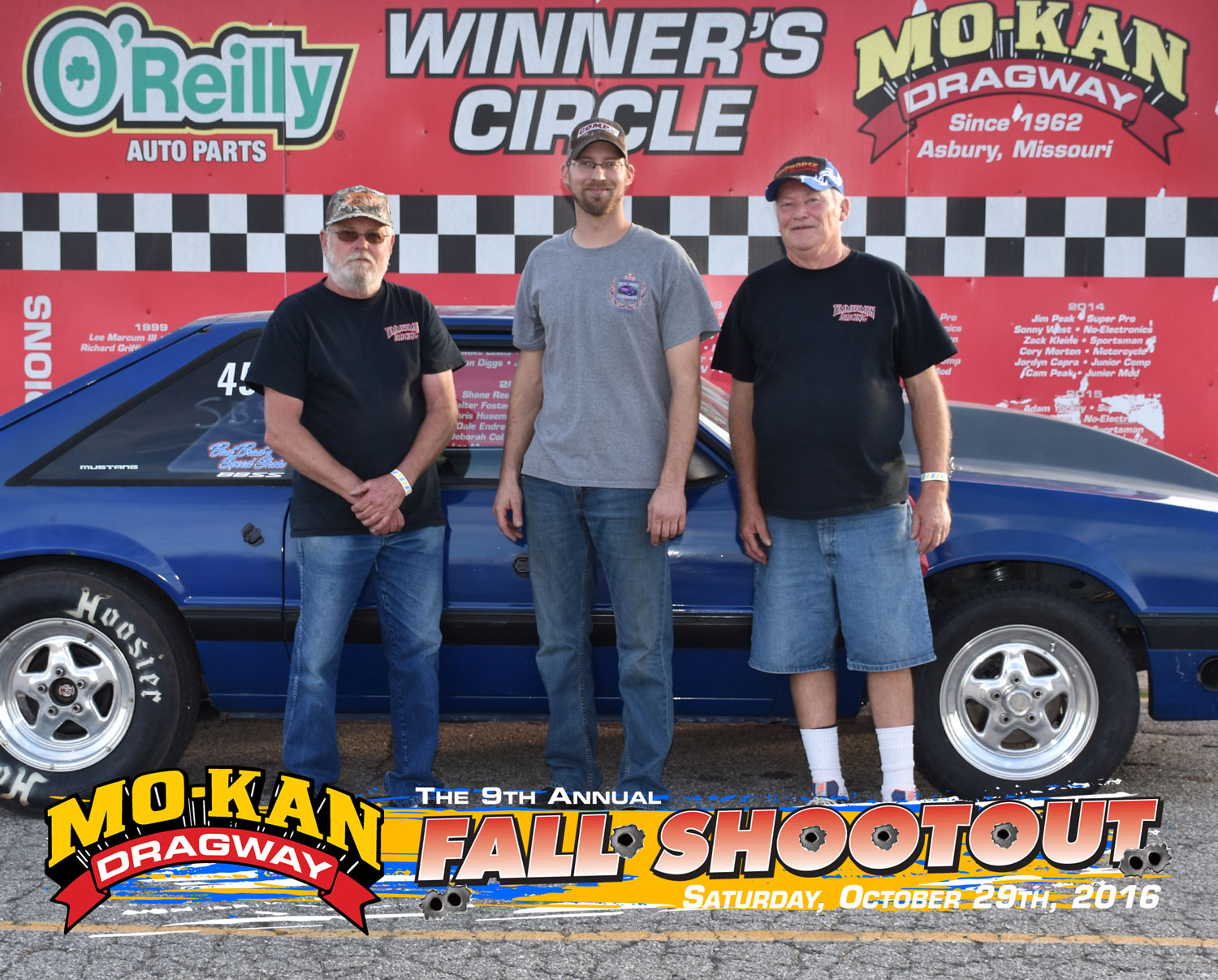 In Stock Block Shootout NA470 JW Timmerman took the win.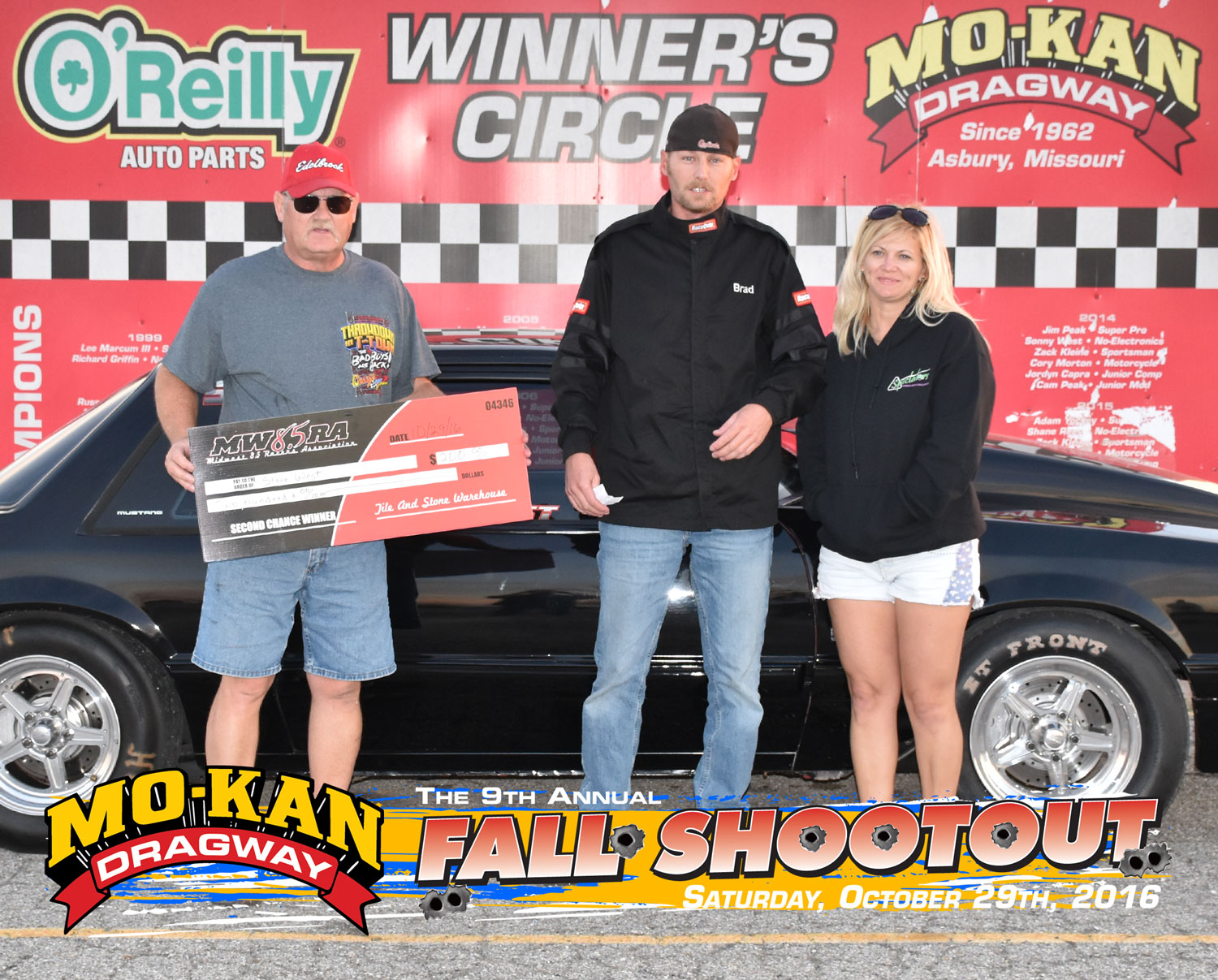 The Tile and Stone Warehouse Second Chance MW85RA win went to Brad West.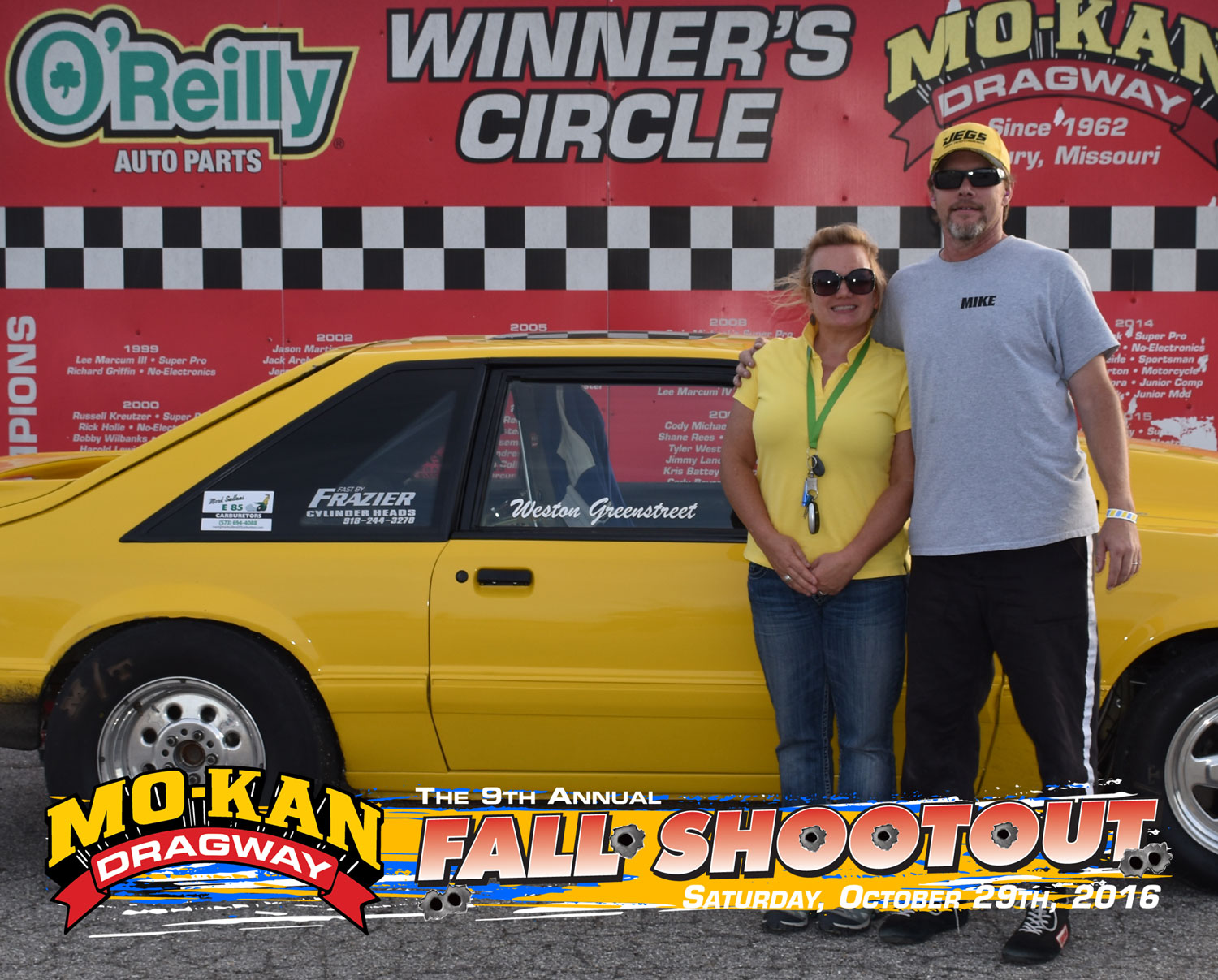 Michael Wheelen won the Stock Block Shootout NA360 class and championship.