Great turnout this weekend for the Fall Bracket Nationals. Congratulations to the winners!
Saturday's Results
Saturday's Results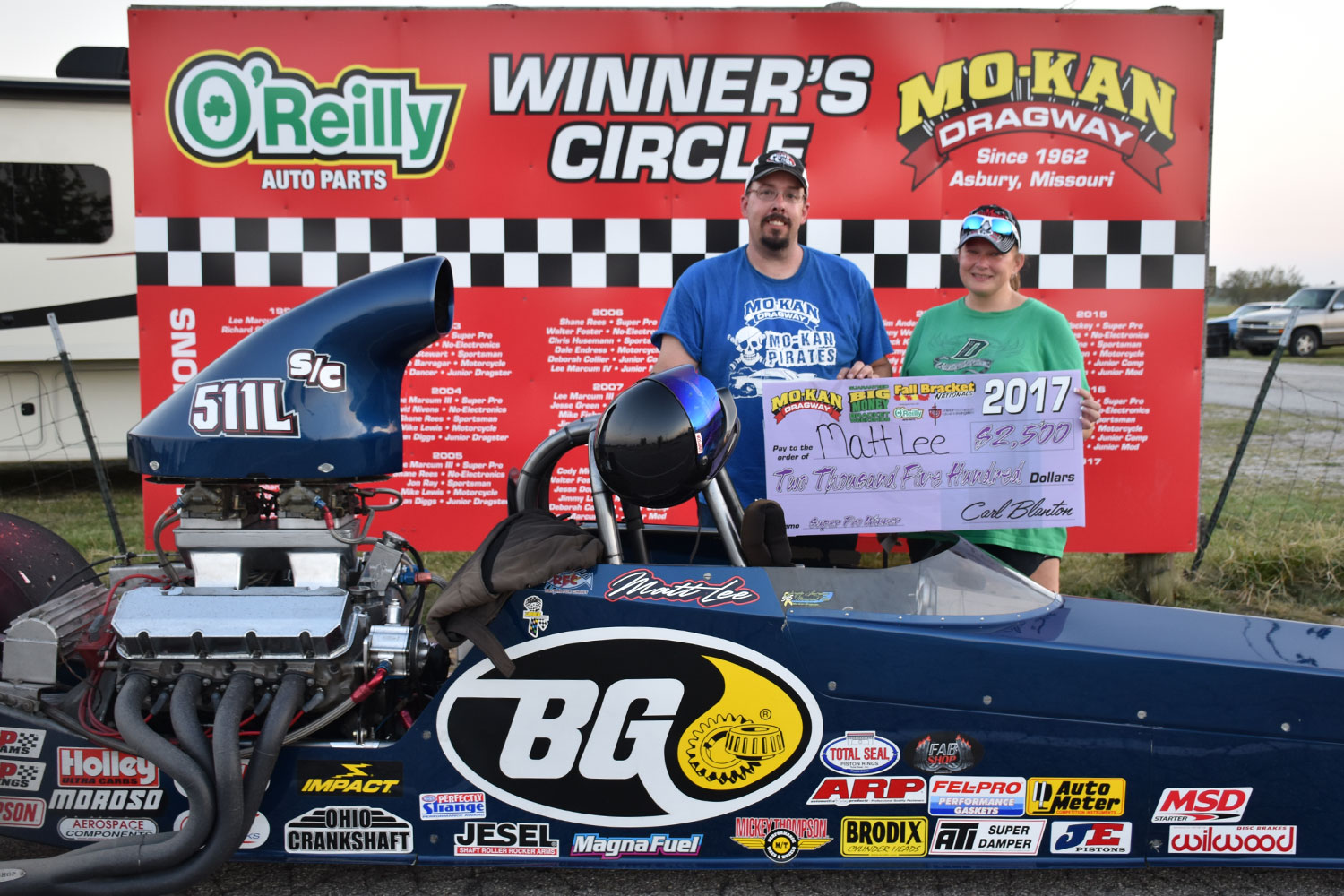 Matt Lee not only took home the big check on Saturday, but advanced enough rounds on Sunday to take home the weekend points fund in Super Pro.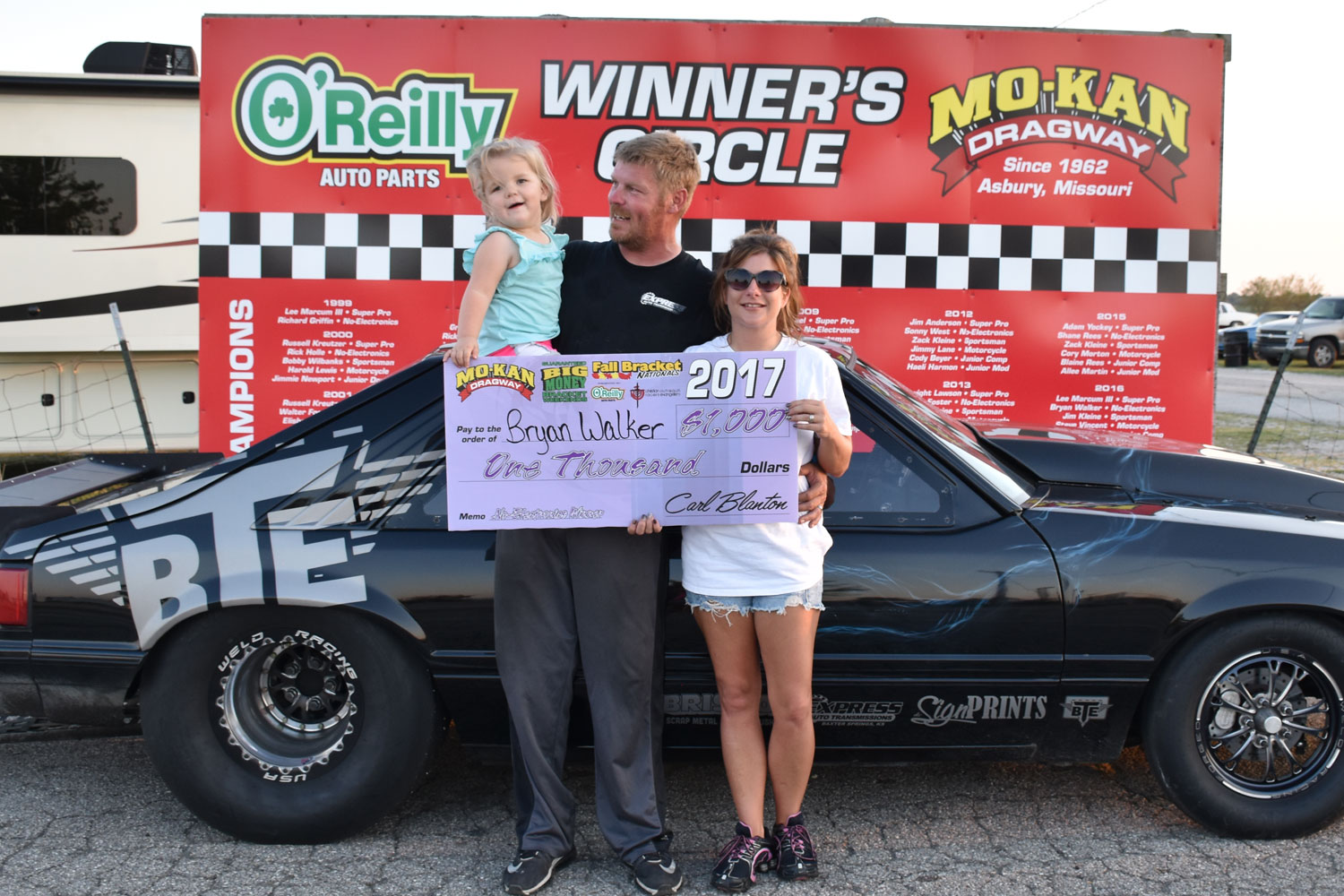 Bryan Walker was your winner Saturday in No-Electronics.
Don Avondet nabbed a win in Sportsman on Saturday.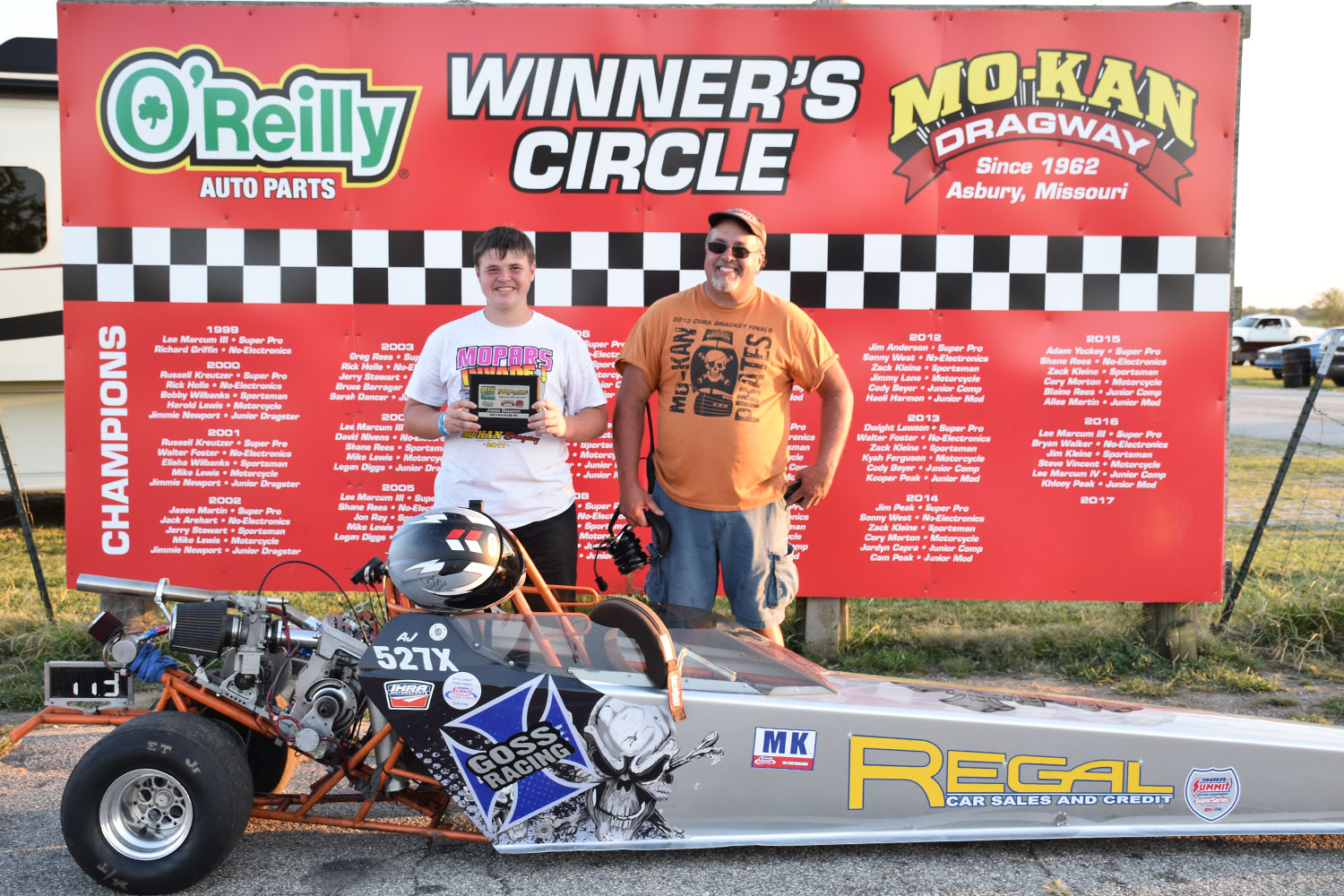 Andrew Goss hasn't been a stranger in the winner's circle this year and Saturday was no exception with a win in Junior Dragster.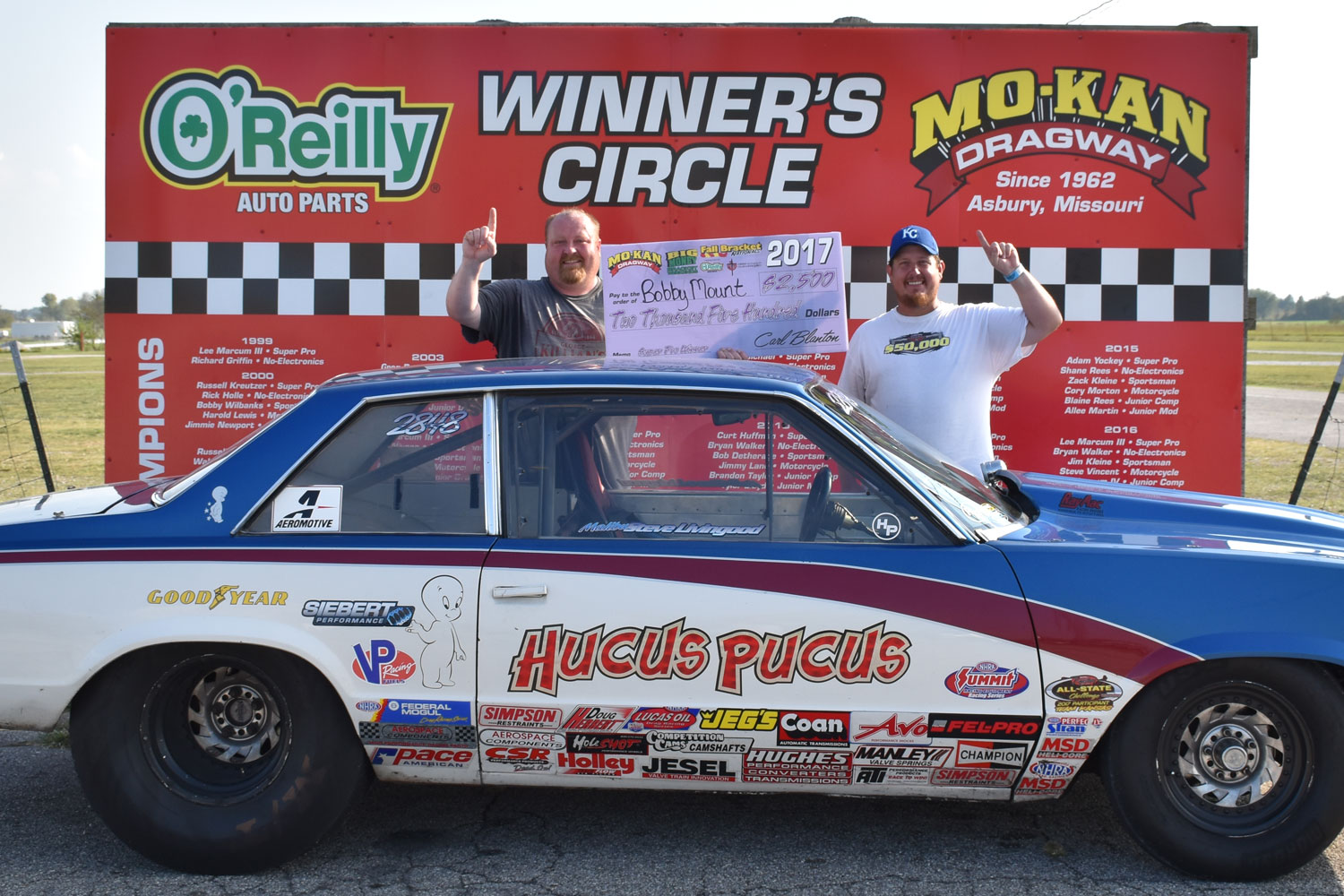 Bobby Mount wheeled the Hucus Pucus Malibu to a Sunday win in Super Pro.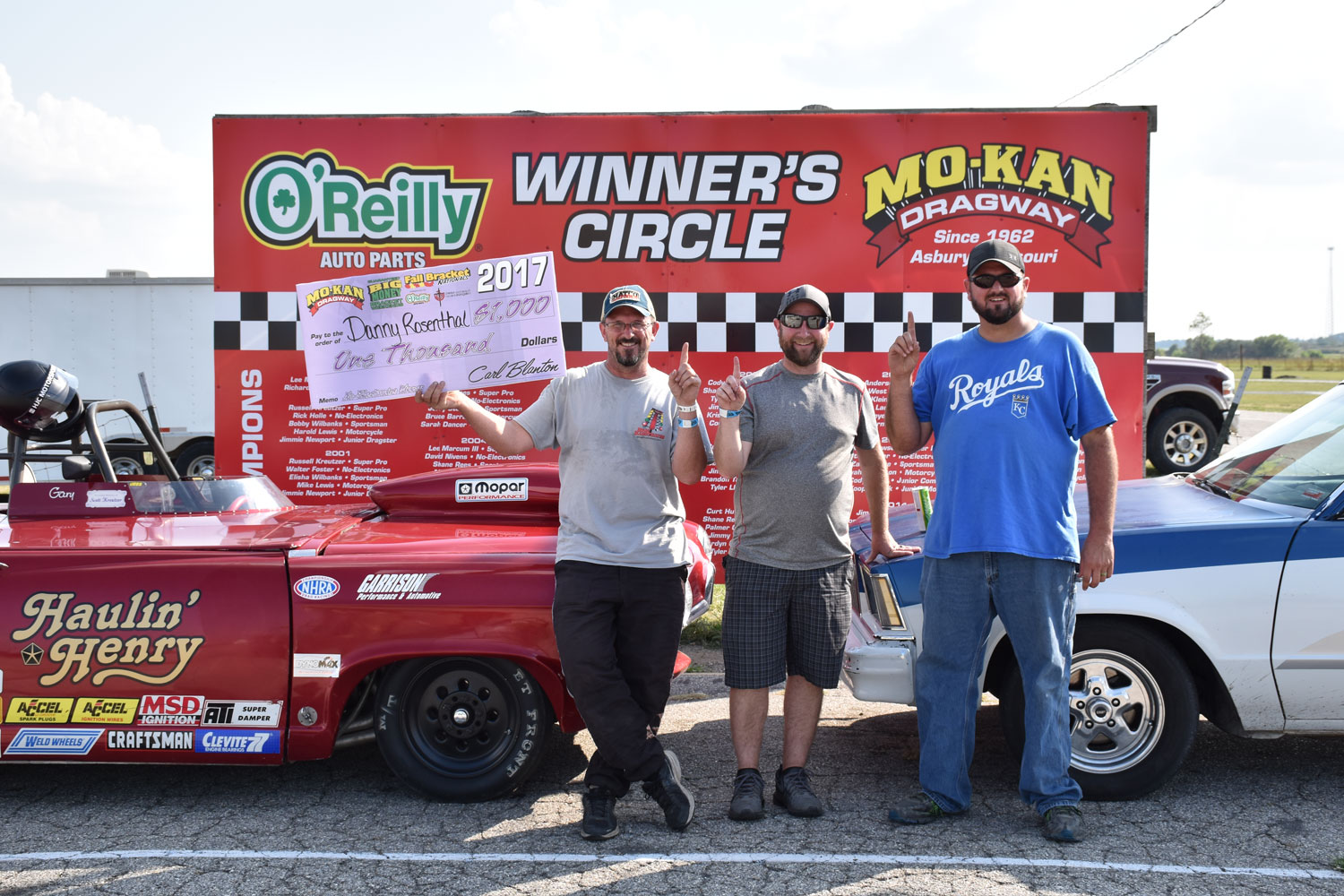 Sunday, Danny Rosenthal (left) grabbed a win in No-Electronics and Russell Kruetzer (middle) took home a win in Sportsman.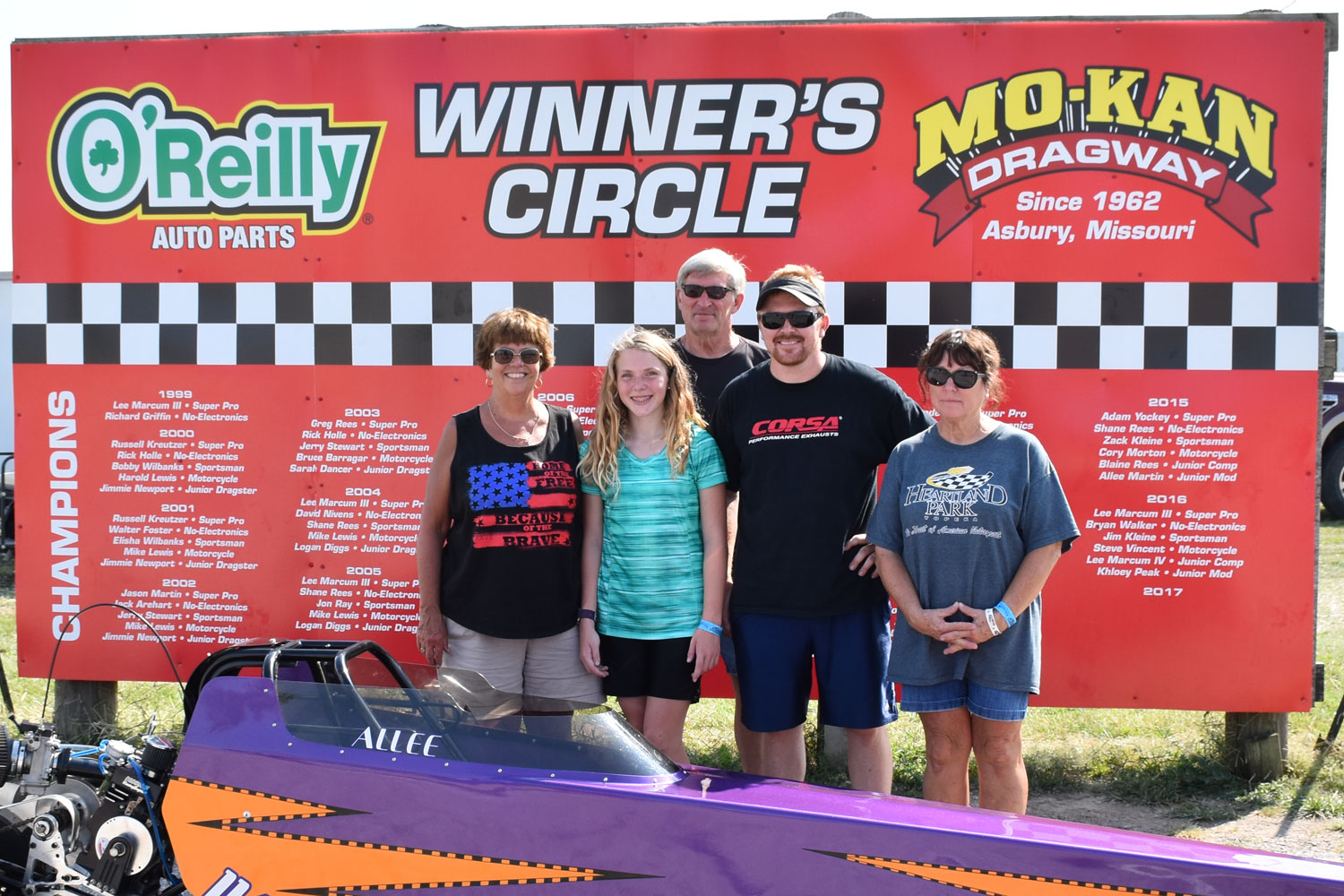 Allee Martin nabbed the win in Junior Dragster on Sunday.
Hayley Maybrier was the runner-up Sunday in Junior Dragster.