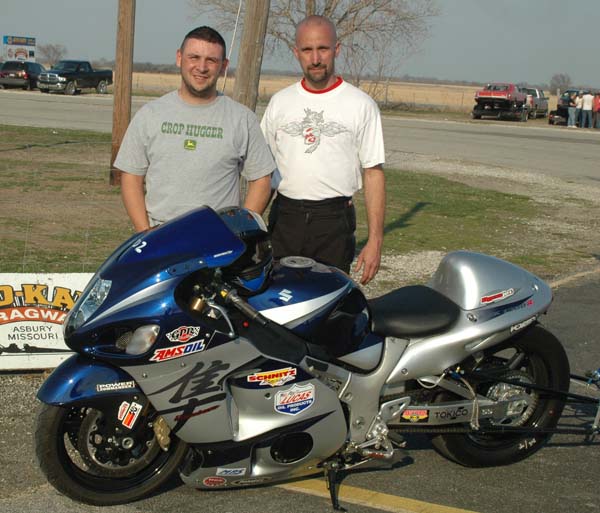 Motorcycle winner at our first NAPA Bracket Series, Blake Ellis, right.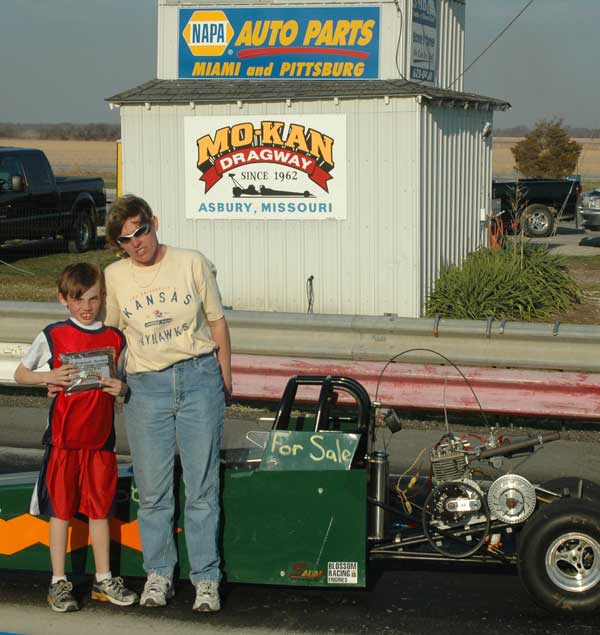 Brady Taylor was our J/D MOD winner. Mom Teresa joins Brady in the winners circle.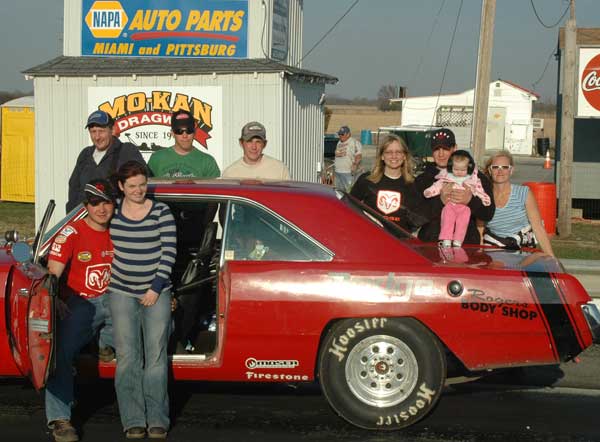 Randy Forester is joined by friends and family after his No/E win at the NAPA Bracket Series 3-18-07
Mo-Kan hall of famer Greg Rees, left is joined by son Shane and family after his win in Super Pro 3-18-07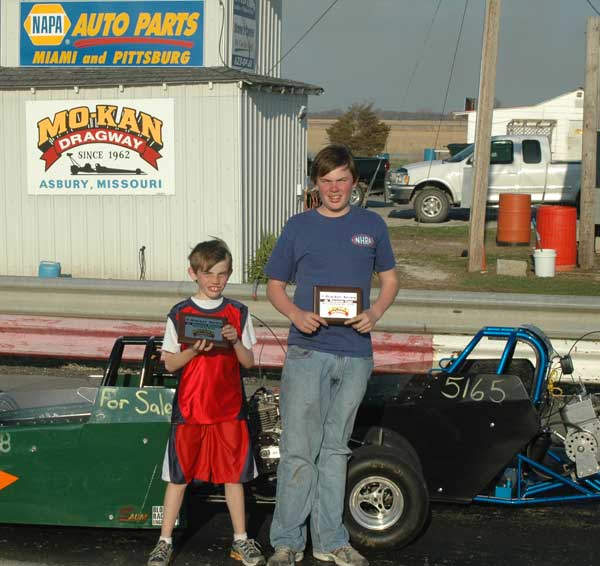 Brandon Taylor, right, was the J/D comp runner up while brother Brady was J/D Mod winner.