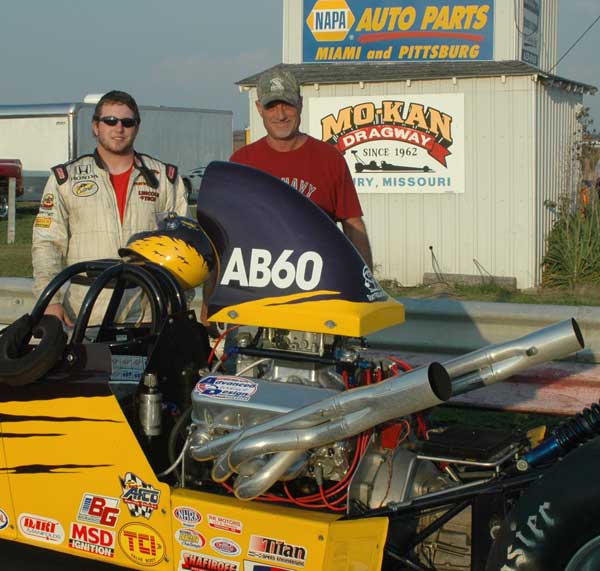 Andy Blaes, right, broke through for his first Mo-Kan Super Pro win on this beautiful October Sunday. Dad John is on the left.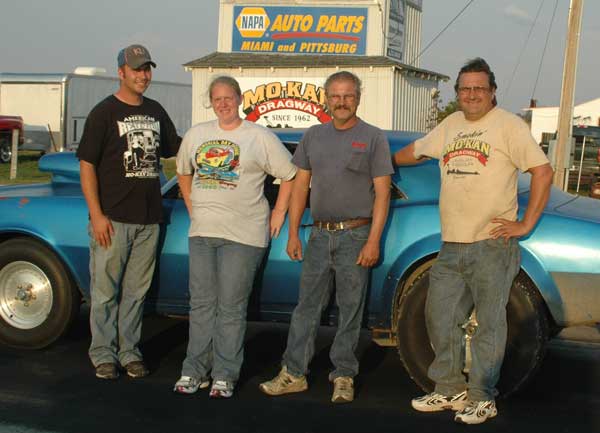 Defending No E Champ Jessie Green, left, scored his first win of the year. Jessie is joined by his wife and fellow No/E racers, Uncle Phil and dad Palmer.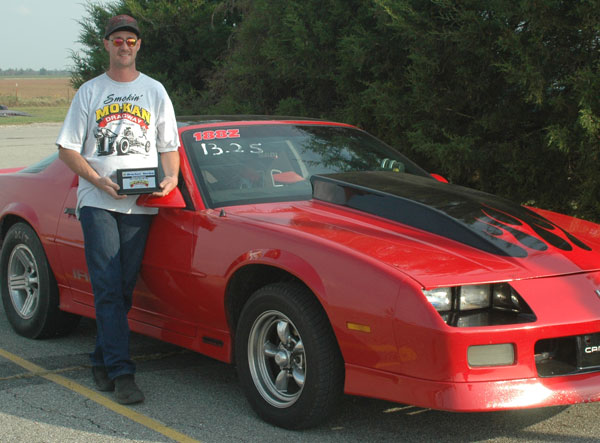 Points leader Jesse Downey helped his cause with a win.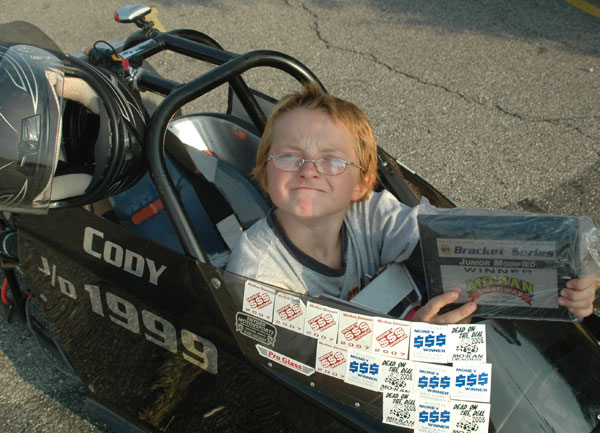 The Irrepressible Cody Beyer took another win in Jr. Mod. Please tell Mike he needs more money winner stickers.