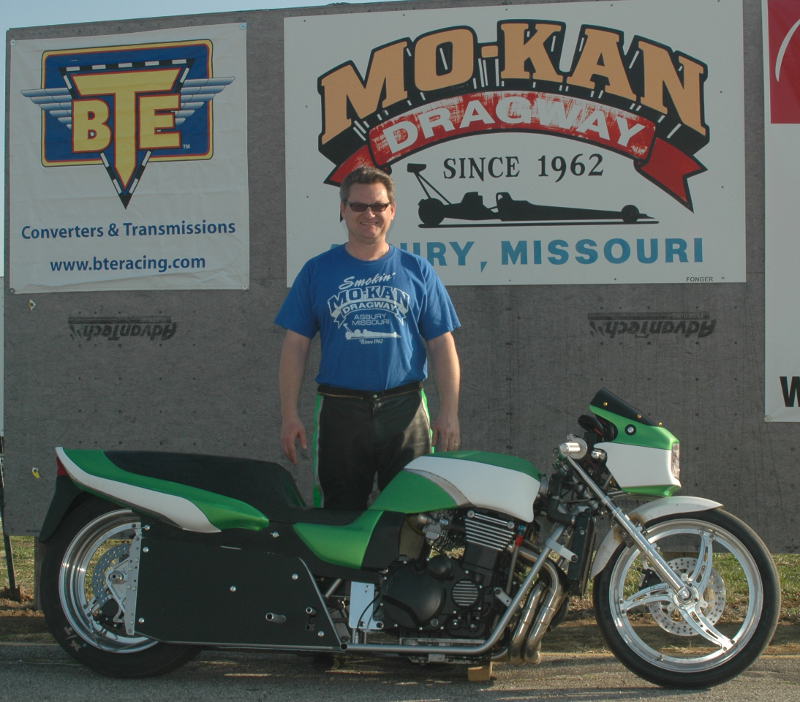 Jimmy Lane opened the season with a win in defense of his M/C Title. New bike for Jimmy this year.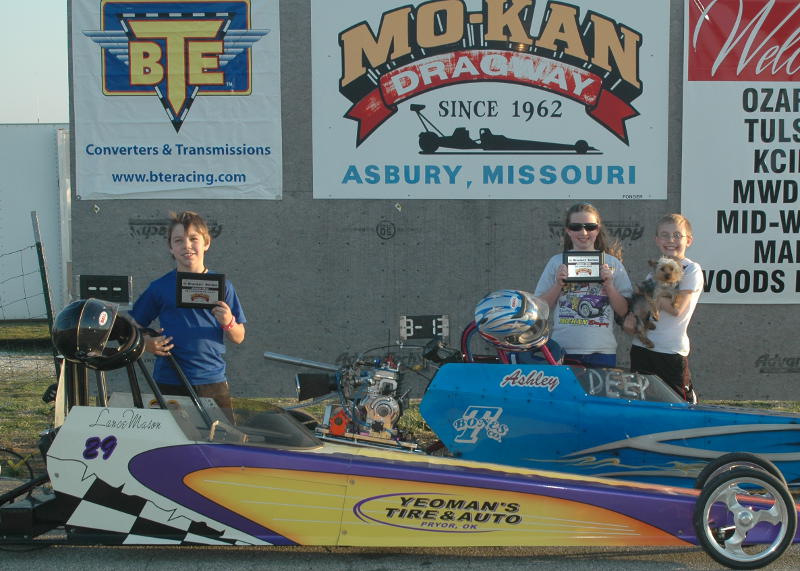 Lance Mason, left, was runner up in Jr Mod and Ashley Winkler was the class winner. Ashley wanted to dedicate this win to Brandon Taylor, who is currently hospitalized.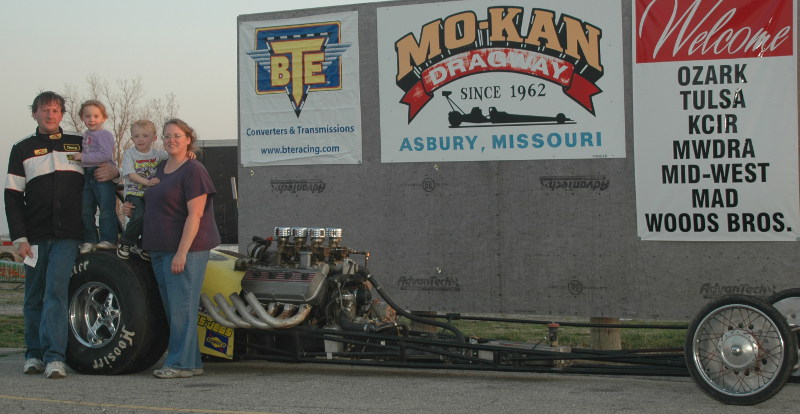 Old school all the way, Doug Coffman was the winner in Sportsman. How many early hemi Stromberg carb dragsters have you seen in the winners circle lately?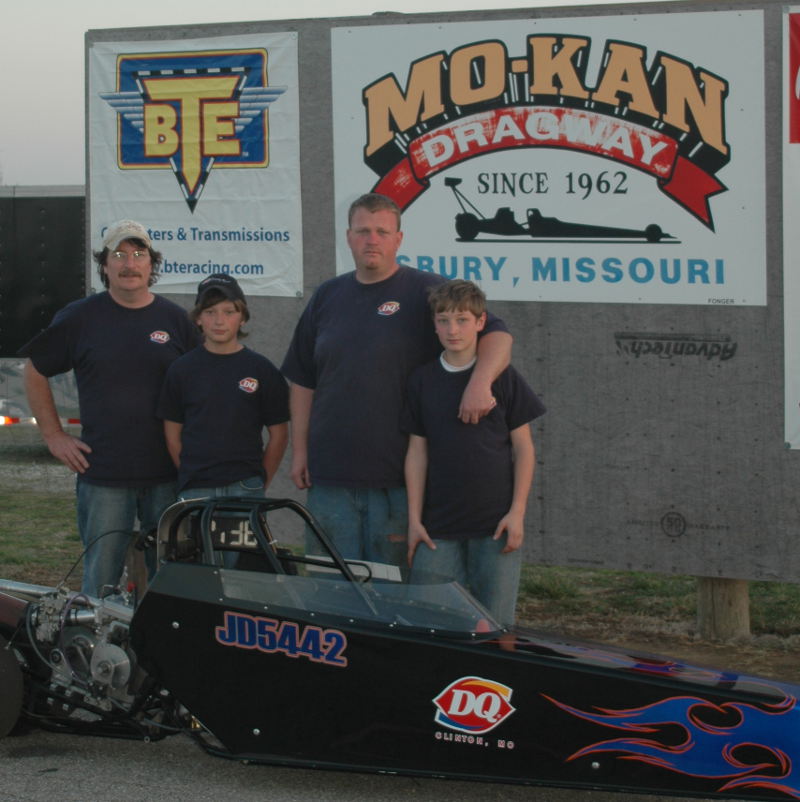 Dylan Lawrence, far right, was runner up in Jr Comp, taking the Dairy Queen banner to the finals.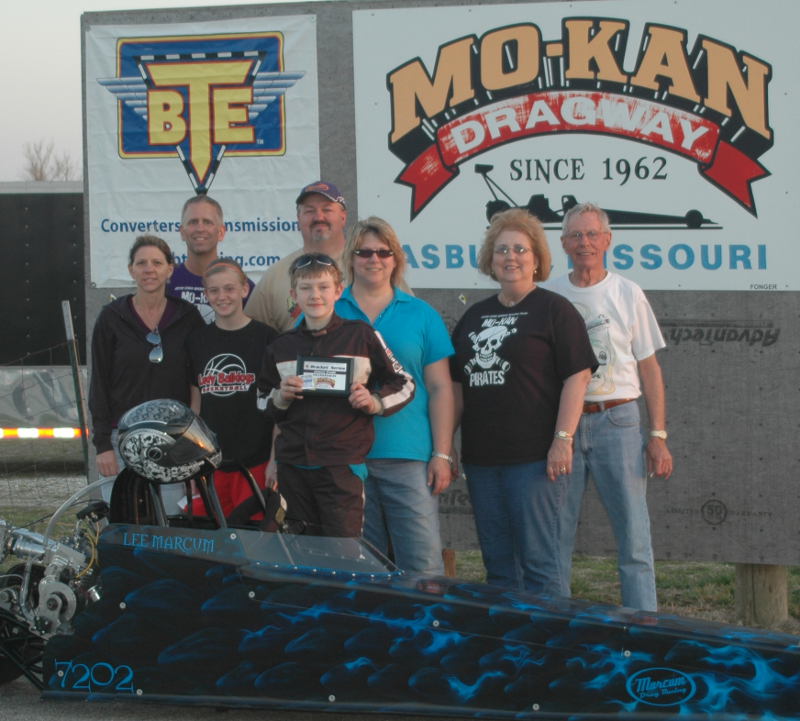 Lee Marcum IV, holding plaque, was the Jr Comp winner, and he is joined by his Marcum Drag Racing team mates.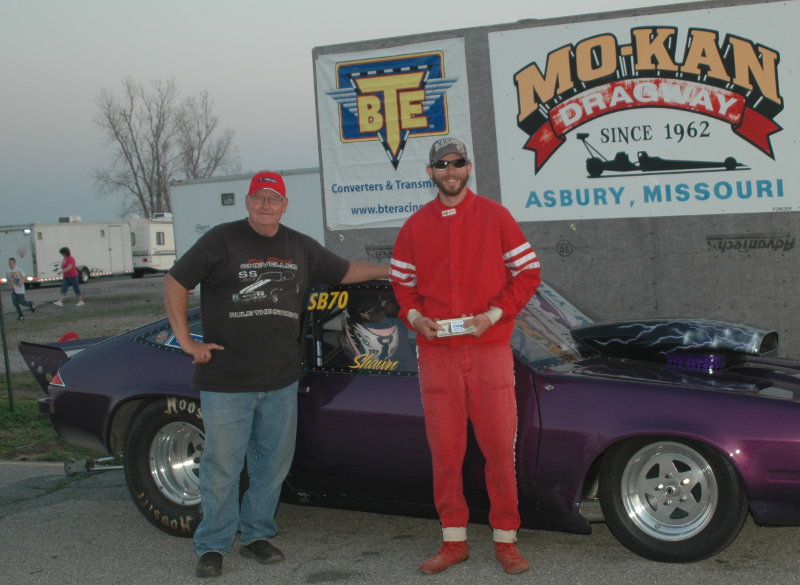 Shawn Battenfield made the tow from Oklahoma, and went home $700 richer for his No/E win at the first NAPA Bracket Series event!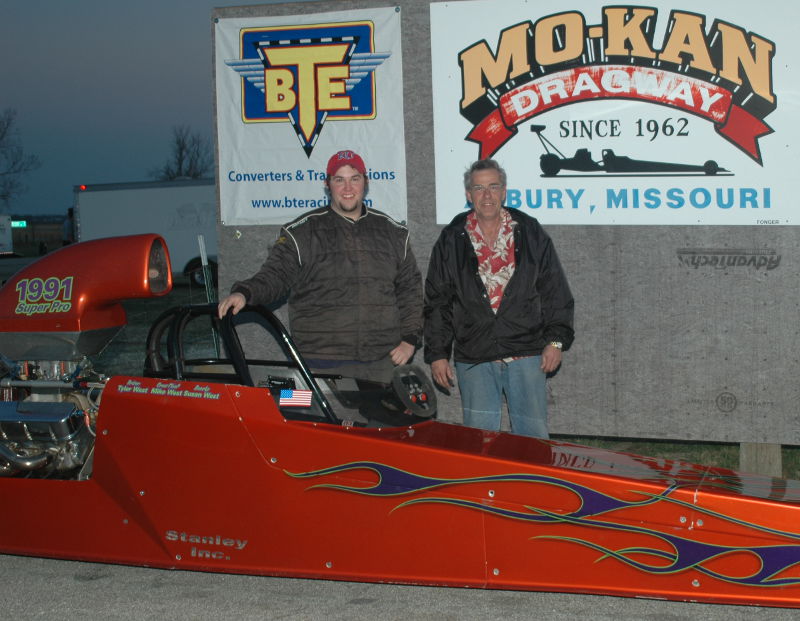 Tyler West turned some stellar reaction times into a Super Pro win, his first in the dragster he debut last year.