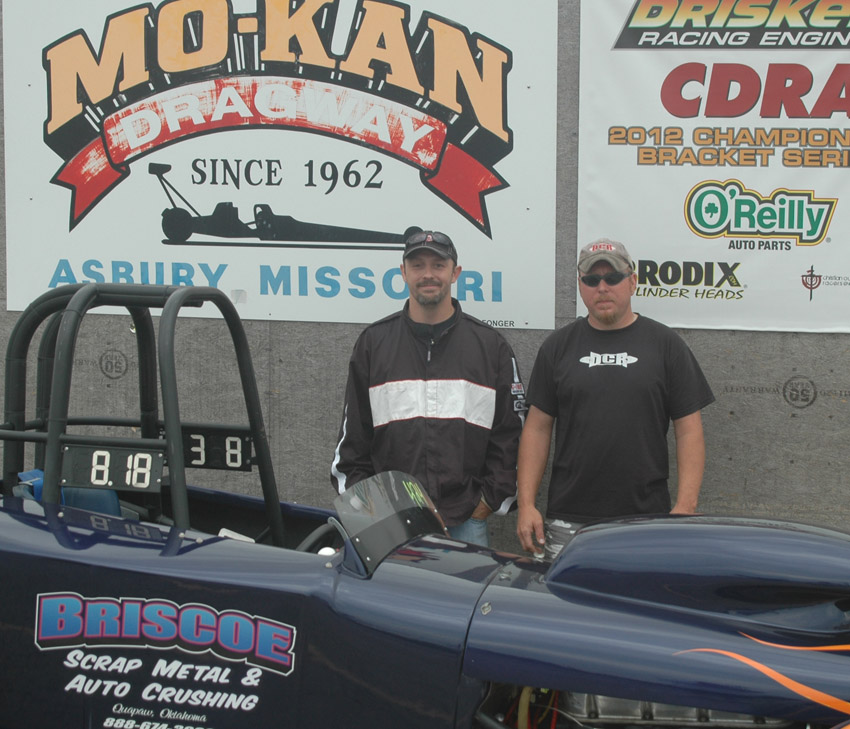 Bobby Rush, left, was the Altered winner. Crew cheif Doug Crumbliss is on the right.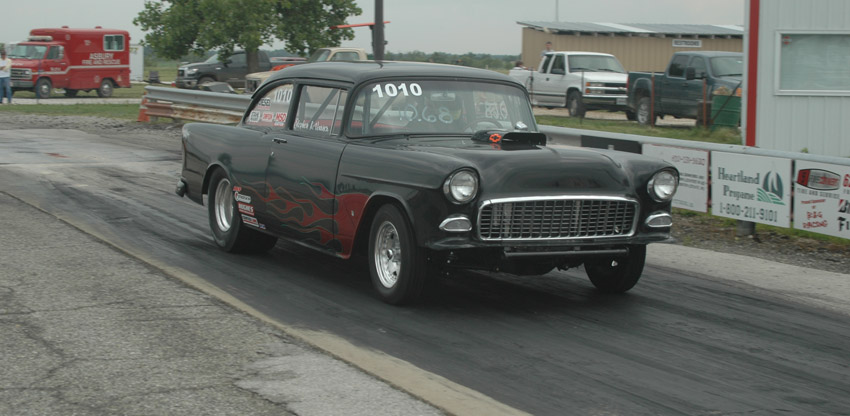 Cool '55 of Steven K Varner was the Open Gas winner.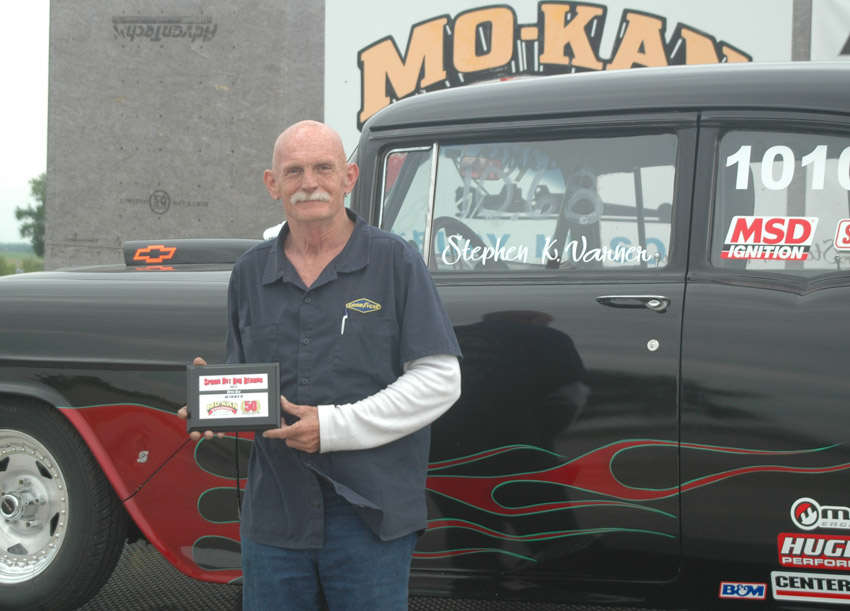 Steven K takes his turn in the winner circle.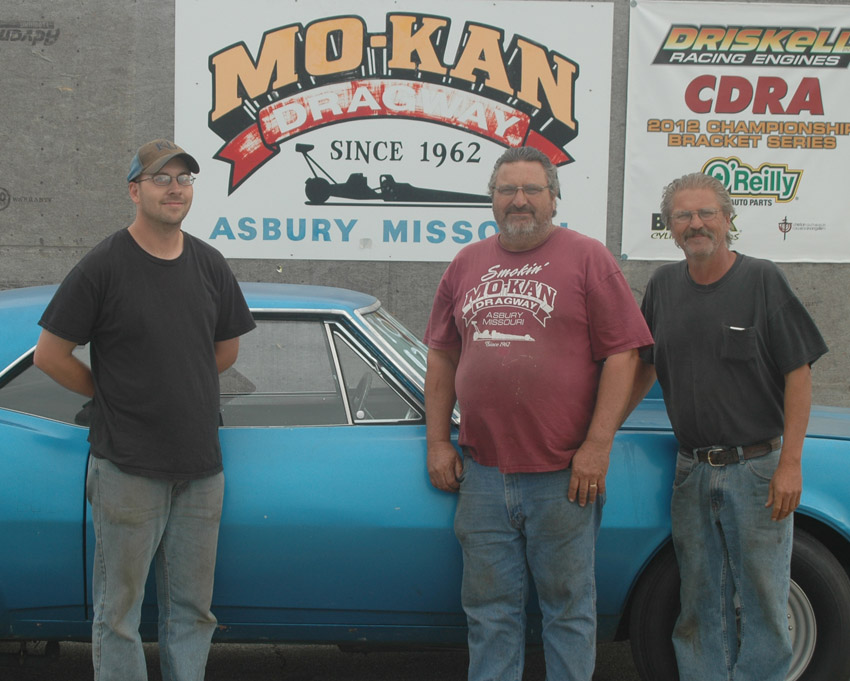 Jessie Green, left, was the Super Mod winner. Uncle Phil and dad, Palmer are on the right.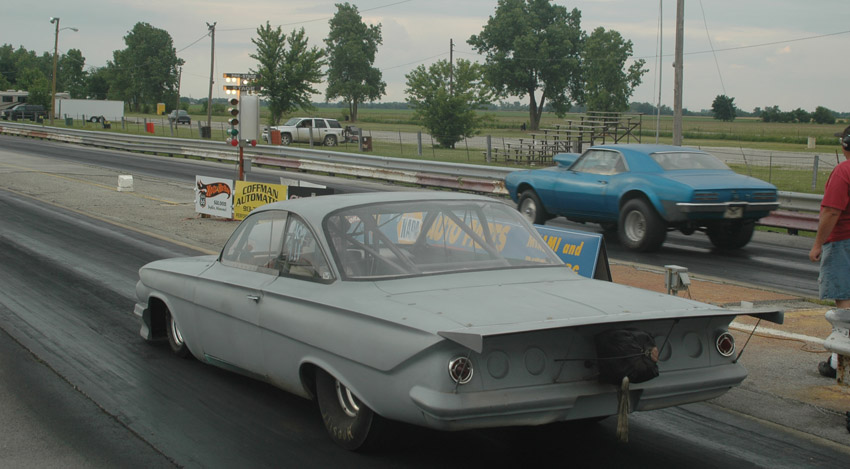 Top Eliminator final was between Super Stock winner Travis Horton, Impala near side, and Jessie Green in the Fire Bird. Gree was the winner.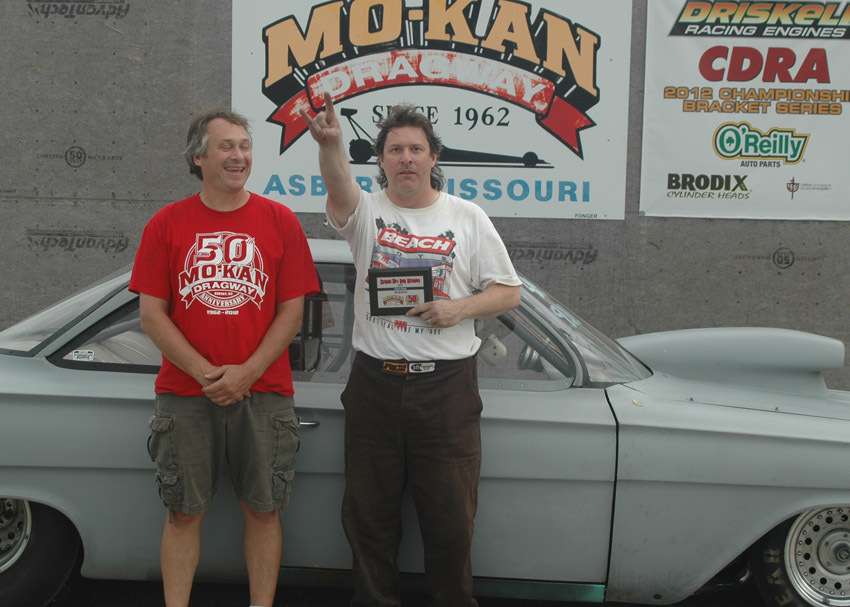 Travis Horton, who must be a fan of the Univ. of Texas Longhorns, was the Super Stock winner.