Just in time for Christmas! The Mo-Kan 50th Anniversary poster! A HUGE two foot by three foot on heavy poster stock, suitable for framing! The poster features over 75 historic photos, from the first day until the current year! Many never seen before! A perfect gift or stocking stuffer for the Mo-Kan fan on your list!
This poster will be ready for shipping or pick up the first week of December. Stay tuned for more info!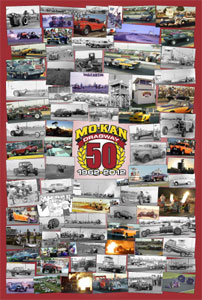 This is a HUGE 2 foot by 3 foot poster!