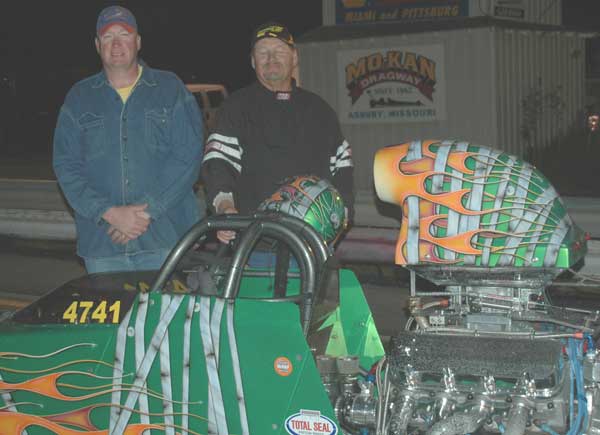 Believe it or not, I took two pictures of Burl Carter, and his eyes were shut in both. He may have been sleepy, I know he said he was hungry. Anyhow, Burl won the big bucks at the Mo-Kan Racer Appreciation race on Nov. 11th.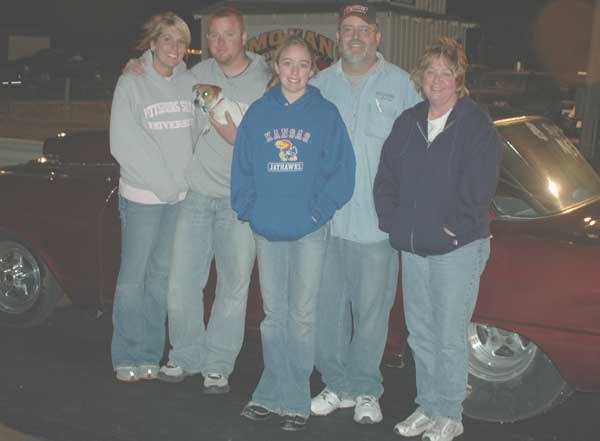 Mike Beasley (holding dog) won No/E on this fine November day. It was Mike's first win and he said it was also the first win for the car.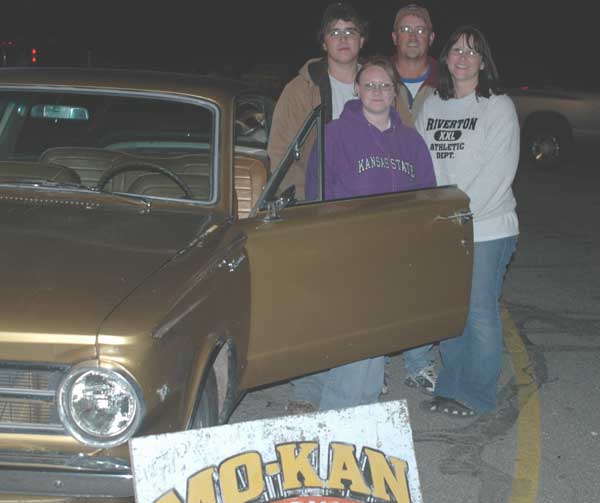 Josh Hendry, left, won again in Sportsman. Family and friends congratulate Josh in the Mo-Kan winners circle.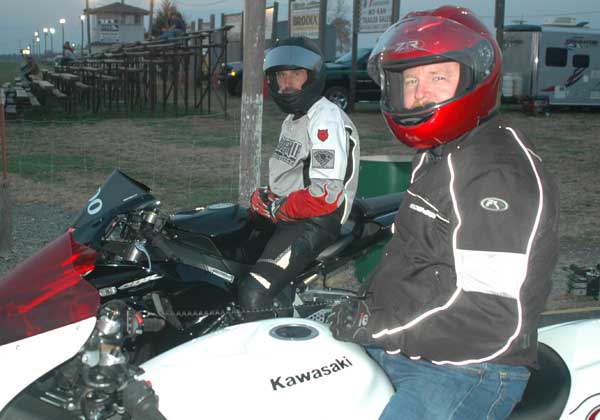 John Shaw, nearest to camera, won Motorcycle over John Graham, background.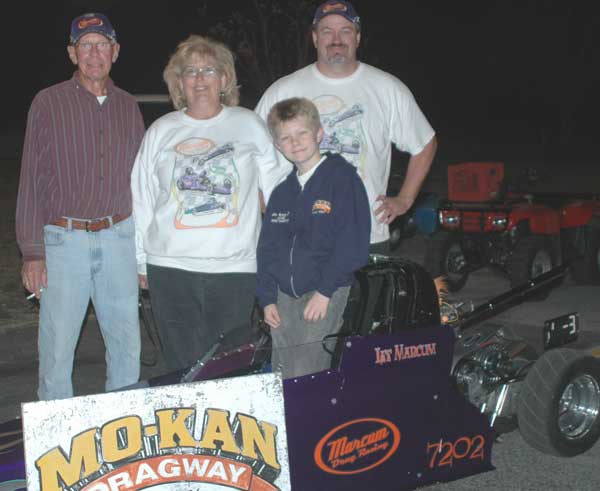 The 2006 J/Dragster Modified Champ, Lee Marcum the 4th, won on this, the last bracket race of the year.