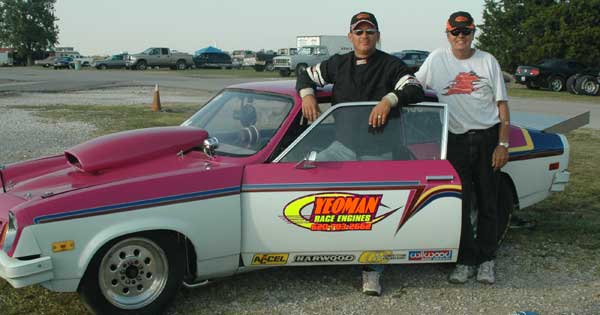 After a eight year hiatus, Rob Brown is back and winning races. Rob, left, drove Jerry Yeoman's Vega the S/P win on Saturday night at the 43rd annual NAPA Labor Day weekend classic.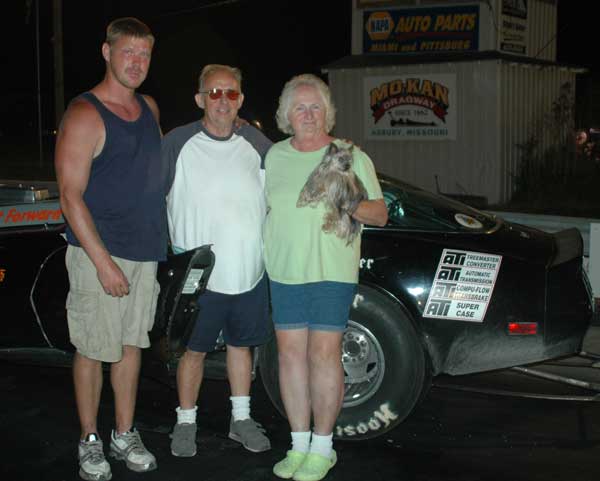 He is certainly no stranger to the No/E winner circle, but it was a rare accomplishment to double up at a big race for Walter "Bubba" Foster. Pete, Gayle and Bryan Walker join Bubba for a winner circle photo.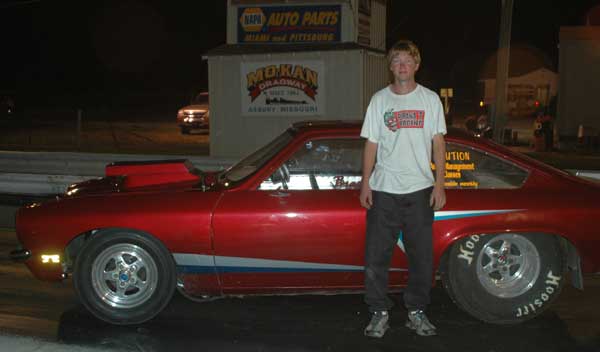 And speaking of a double, Bradly Nash was impressive in going to the final both nights in Super Pro with his trusty Vega.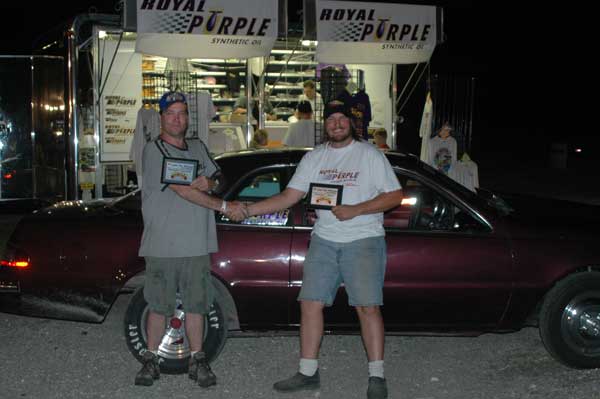 Dennis Hoff, right, was another guy who appered in two finals over the Labor Day 2008 weekend. Dennis won Sunday and was runner up on Saturday. Tom Bowers, left, was the runner up on Sunday.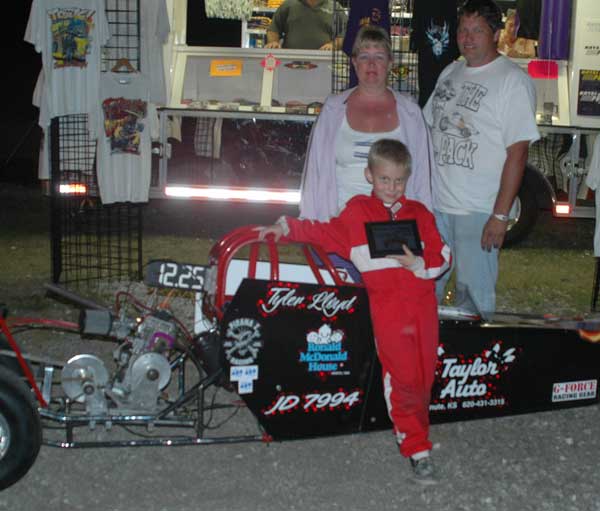 He did it again! Tyler Lloyd has become a regular in the J/D Mod winner circle, in only his first three months of racing he has won three times.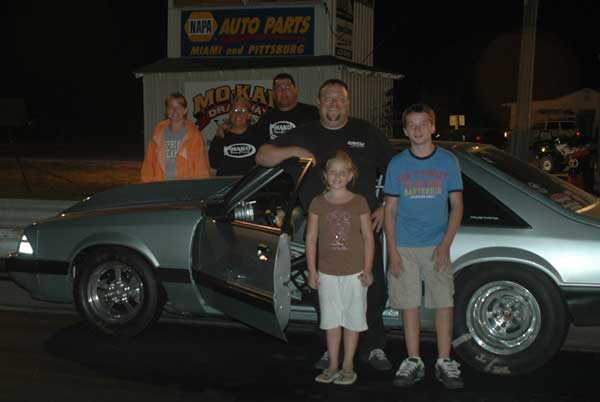 Travis "Quazzy" Thompson came from the #2 qualified spot to win the MAKO Rel street feature. Don't tell the Ford guys, Quazzy's Mustang is Chevy powered.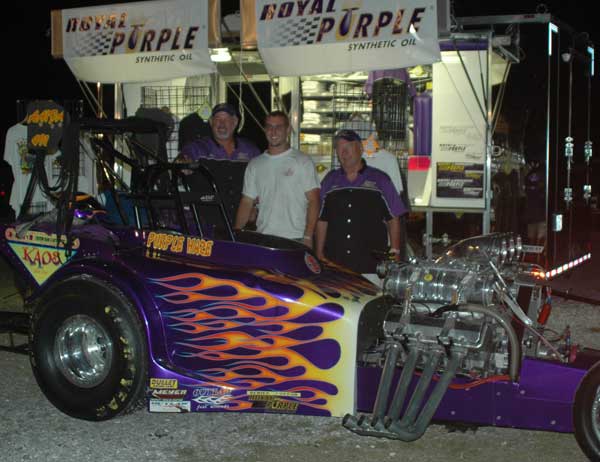 After a record bump spot and the best racing we have seen from the Outlaw Fuel Altereds, Jay Broussard, from LAke Charles, Louisana, won the final over Bobby Marriott on a hole shot, even though Marriott pounded out his third 3 second pass of eliminations.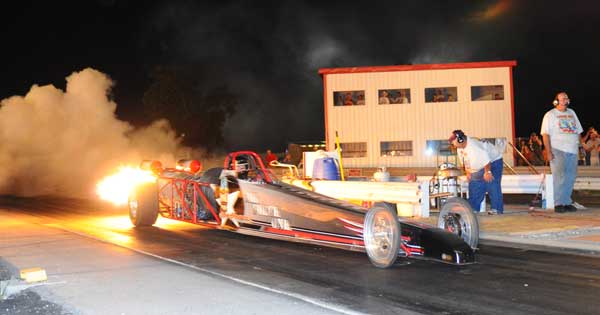 And last but not least, Jarred Smith made four thrilling runs in the Air Force One Jet, always near 280 at 5.60.